The best small vans: 10 vans that prove tiny can be mighty
Small vans are ideal for small businesses or tradesmen who need to zip around busy towns or park in tight spaces. And as well as being more manoeuvrable than larger commercial vehicles, a small van will tend to cost less to both purchase and run. There's plenty of choice, in varying sizes and specs. 
Small vans such as the Ford Transit Courier are great around town, but have useful performance, space and payload should you need to venture further afield. Other small vans include the likes of the Volkswagen Caddy, Vauxhall Combo, and Mercedes Citan, which come in different heights and sizes. 
If zero-emissions driving is key for your business, there are even small electric vans too, like the Renault Kangoo Z.E.
Search all used van deals
If you need something a bit bigger, then check out our guide to the best medium vans, for some alternatives with larger loadspace. Many of the vehicles below share some mechanical parts, but all have something slightly different to offer. The key figures to look for when looking at vans are loadspace and payload. The former being the area in the back for carrying cargo, the latter, the maximum weight of cargo you can carry.
In our list, we've also included fuel economy. This will help you figure out your running costs, a higher mpg figure should be somewhat cheaper to run. A word of warning though - these figures are from laboratory testing, so you might struggle to reach them in day to day driving. Regardless, they are a starting point for comparison.
Get started with car finance
Best small vans
1. Vauxhall Combo
Best small van for variety
Used deals from £7,495
Monthly finance from £185*
Loadspace up to 4,400 litres
Payload up to 1,000kg
Fuel economy up to 57.3mpg
The last Vauxhall Combo was mechanically identical to the Fiat Doblo. But Vauxhall is now part of the same group as Peugeot and Citroen, and the new Combo is based on the Citroen Berlingo/Peugeot Partner.
Payload is improved over the old model, so you can get almost a tonne's worth of cargo in the rear. It comes in two lengths and one roof height, and there's a crew van option with rear seats too. Three trim levels are on offer. Edition is the most basic, Sportive and LE Nav add niceties like body-coloured bumpers and an eight-inch touchscreen system.
What's more, there's a Combo-e on sale as of summer 2021, which offers up to 171 miles of range according to official tests.
Used Vauxhall Combo deals
2. Ford Transit Courier
Best small van for young delivery drivers
Used deals from £8,495
Monthly finance from £204*
Loadspace up to 2,300 litres
Payload up to 595kg
Fuel economy up to 56.5mpg
The Transit Courier is the second smallest van in Ford's commercial vehicle line-up, behind the Fiesta van. It can't claim to have the loadspace or payload of its larger Transit cousins (it can accommodate 2,300 litres and up to 595kg) but for urban-based businesses looking for a compact, practical and economical van that will be easy to sell on, it's hard to beat.
The range goes from Base, a pared-down option for fleets, to eye-catching Sport for businesses that want to get noticed. There's a passenger-carrying version called the Kombi, too.
Our favourite for affordability and all round appeal is mid-spec Trend (it has useful extra storage and driver convenience features). A side door is standard across the range. The single petrol engine – Ford's popular 1.0-litre Ecoboost 100hp – would suit a light user doing shorts runs but for heavier deliveries over longer distances, the 1.5-litre TDCi diesels are better.
Used Ford Transit Courier deals
3. Volkswagen Caddy Cargo
Best small van for comfort and quietness
Used deals from £9,750
Monthly finance from £234*
Loadspace up to 3,700 litres
Payload up to 700kg
Fuel economy up to 57.6mpg
You generally know what you're getting when you buy a Volkswagen car, solid build quality, sophisticated engineering and a well-designed interior, and it's the same when you buy a VW van. On the outside, the Caddy looks like a Volkswagen Golf that's been converted into a van, and it's a similar story thanks to features including a dashboard-mounted touchscreen display with digital radio and Bluetooth for wireless phone connectivity.
Pick a petrol engine for the most car-like experience: the 1.4-litre has plenty of power and is extremely smooth if you choose the optional automatic gearbox.
Add a few choices from the options list, and you can have a van that's considerably better-equipped than a base-spec Mercedes Citan, with adaptive cruise control, which maintains a set distance from the car in front, and a large sat-nav. More importantly, it's available with a version called the Caddy Maxi, which has a slightly larger cargo area and a much bigger payload. The smaller version manages a 3,100-litre loadspace.
Volkswagen Caddy deals
4. Citroen Berlingo
Best small van for minimising downtime
Used deals from £8,495
Monthly finance from £206*
Loadspace up to 4,400 litres
Payload up to 1,009 kg
Fuel economy up to 51.4mpg
The Berlingo is nigh-on identical to the Combo mentioned above. So it has the same top-of-the-class payload ratings, length and height variations.
Unlike the Combo, the Berlingo has four trim levels to choose from. The X model is the most basic, and designed with a view to keeping costs down. More expensive Worker models feature Citroen's Grip Control system which combines hill descent control and switchable traction control for different surfaces, as well as mud and snow tyres. These models also come with an additional 30mm of raised ground clearance.
Enterprise and Driver versions offer extra kit like cameras and large touchscreen media systems and there are two lengths to choose from.
Used Citroen Berlingo deals
5. Peugeot Partner
Best small van for fancy seating
Used deals from £7,995
Monthly finance from £175*
Loadspace up to 3,800 litres
Payload up to 1,000 kg
Fuel economy up to 55.6mpg
Study the specs for this sister van to the Citroen Berlingo and Vauxhall Combo and you'll learn there's not much between the three.
The main difference between them is that this version, the Peugeot Partner, features Peugeot's innovative i-Cockpit layout inside. This means the Partner gets a small steering wheel with dials above it. For some, this gives the added benefit of more room in the interior, plus a lovely little wheel that is nice to use. For others, it's an ergonomic nightmare. Short people who like to sit low down, might not be able to see the dials, as the small steering is too tiny to clear the dashboard binnacle.
If you're able to manage with this alternative cabin layout, you'll also be able to take advantage of the Partner's great payload rating.
Peugeot Partner deals
6. Mercedes Citan
Best small van for a premium feel
Used deals from £8,995
Monthly finance from £218*
Loadspace up to 3,800 litres
Payload up to 661kg
Fuel economy up to 62.8mpg
Buying a van with the Mercedes three-pointed star on the front does bring a bit more prestige - even in the world of vans.
As you'd expect with a Mercedes, it does feel a little higher-quality inside than most vans. While it's not as luxurious as a high-end Mercedes saloon, The Citan is unquestionably a workhorse.
There are plenty of variants, with three different lengths – Compact, Long and Extra-Long – while there are also crew van options, with seating for up to five, a Sport trim with additional styling features such as alloy wheels, plus an optional automatic gearbox if you choose the petrol engine, which makes driving much more comfortable in stop-start traffic around town.
Used Mercedes Citan deals
7. Renault Kangoo Z.E
Best small van for an electric future
Used deals from £18,000
Monthly finance from £423*
Loadspace up to 4,600 litres
Payload up to 640kg
Range up to 143 miles
An electric van might seem like an odd idea, given that most electric cars are made to be light and aerodynamic to boost their range between charges. But for city deliveries, it's the perfect solution: exempt from emissions-based charges and cheap to charge up. It also benefits from a government grant giving up to a 20% discount off the purchase price.
If you're zipping within a city, then the range of the Renault Kangoo Z.E. (it stands for Zero Emissions) is likely to be acceptable, especially if you've got somewhere to give it a partial recharge during a lunch break. Official European tests estimate that it can manage between 75 and 170 miles. Factor in over 4,000 litres loadspace and a payload of more than 600kg and you have a useful green van option at your disposal.
The latest version features a 33kWh battery pack which is based on what you would find in the lesser-powered versions of the Renault Zoe. That means the latest version promises around 140 miles off a full charge. If that's not enough for you, there are versions of the Kangoo with more familiar engines.
Used Renault Kangoo Z.E deals
8. Fiat Doblo Cargo
Best small van for all of the reasons
Used deals from £8,194
Monthly finance from £169*
Loadspace up to 5,000 litres
Payload up to 1,005kg
Fuel economy up to 61.4mpg
The Fiat Doblo once shared mechanical components with the Vauxhall Combo. The Combo has since been replaced by a Peugeot/Citroen based model, leaving the Fiat Doblo Cargo to soldier on alone.
A job it's well equipped to do given its competitive pricing, good range of engines and impressive load-carrying capabilities.
The Doblo comes in a choice of two body lengths (4,406mm and 4,756mm), and standard and high roofs. The result is four versions called Cargo Van (standard length), Cargo Maxi (longer), Cargo High Roof and Cargo XL, which combines the extra length with the high roof. Payloads go as high as 1,005kg. As if that weren't enough choice, there are four trim levels.
Used Fiat Doblo deals
9. Nissan NV200
Best small van for impressive carrying capacity for the price
Used deals Limited stock
Loadspace up to 4,200 litres
Payload up to 728kg
Fuel economy up to 57.6mpg
Nissan might not offer the range of lengths and carrying capacities of some rivals listed here but its excellent value NV200 boasts some brilliant interior packaging and a simple range of quiet, refined and efficient diesel engines. 
Available in Panel Van, Crew Van (complete with occasional seating in the rear) and Combi (seats up to seven people), there's an NV200 to suit most requirements, while similar trim levels to Nissan's range of passenger cars makes it easy to kit out the right van for your needs.
Top-spec Tekna models benefit from 14-inch alloy wheels, cruise control and a colour reversing camera but unfortunately, modern navigation isn't on offer and a digital radio conversion kit is an expensive optional extra. If you fancy an alternative to the Renault Kangoo ZE, there's an electrically powered NV200 called the e-NV200. Take note, though, that Nissan no longer sells new petrol- or diesel-powered versions of this van.
Used Nissan NV200 deals
10. Fiat Fiorino
Best medium van for urban deliveries
Used deals Limited stock
Loadspace up to 2,500 litres
Payload up to 660kg
Fuel economy up to 72.4mpg
Smaller than the Fiat Doblo, the Fiorino is a car-based van ideal for urban deliveries. Its big selling point is that it can out carry other car-based rival vans including the old Ford Fiesta and Vauxhall Corsavan models. If you want to carry people rather than stuff, there's a passenger-carrying Combi version, too.
Basic equipment levels help keep prices down but there's nothing basic about the Fiorino's diesel engines which are smart enough to return up to 72.4mpg (the Ecojet 1.3-litre Multijet Diesel 80). The standard gearbox is a five-speed manual but there's an optional automatic that will take the stress out of urban driving.
The 2,500-litre load bay can be extended to 2,800 litres by folding down the passenger seat and swinging the bulkhead clear. A sliding door and offset rear doors are standard. Its payload is competitive with larger vans.
Used Fiat Fiorino deals
*Representative PCP finance - Ford Fiesta:
48 monthly payments of £192
Deposit: £0
Mileage limit: 8,000 per year
Optional final payment to buy car: £2,923
Total amount payable to buy car: £11,926
Total cost of credit: £2,426
Amount borrowed: £9,500
APR: 9.9%
BuyaCar is a credit broker, not a lender. Our rates start from 6.9% APR. The rate you are offered will depend on your individual circumstances.
Sours: https://www.buyacar.co.uk/vans/small-vans/519/the-best-small-vans-10-vans-that-prove-tiny-can-be-mighty
Why buy a car-based van?
Car-based vans are useful if you only really need a car, but regularly carry tools, relatively small equipment or products that would otherwise damage the interior of a car quite easily.
These vans provide far more load space than a car too, with the absence of back seats opening up a significant amount of extra cargo capacity. Load volume of the Fiesta Van is more than 200% higher than the regular hatchback model.
You'll notice the driving experience is better than a ground-up commercial vehicle, with the car-like handling, comfort and interior features all designed with retail car buyers in mind. Fuel economy is another benefit; the lightweight size, compact dimensions and efficient engines saving you money with every trip compared to a mid-size or even a small van.
Who are car-based vans suitable for?
Car based vans are particularly useful for businesses that carry out their work in towns and cities or travelling between houses:
Pharmacists
Florists
Site managers
Bricklayers
Care workers
Farm dentists and vets
Cleaners
Delivery drivers
Sports therapists
Ford Fiesta Van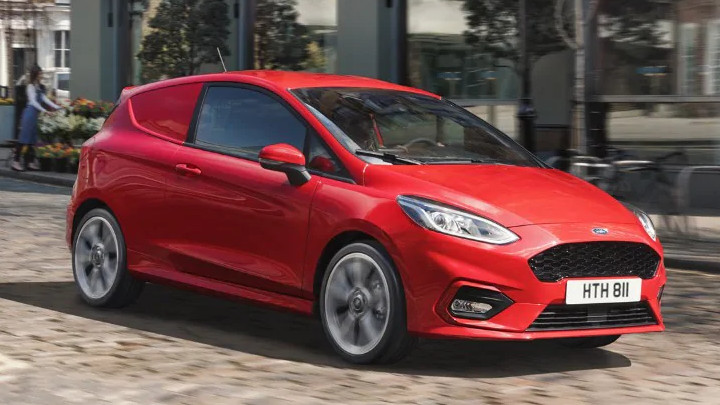 Available with both petrol and diesel engines, the Ford Fiesta Van offers you the choice dependant on your personal circumstance or preference. With the petrol engine producing 125 PS and the diesel 120 PS, the Fiesta Van has plenty of oomph. High power is at no detriment to the all-round cost of ownership however, with mpg high and Co2 emissions low.
The Ford Fiesta Van benefits from Ford SYNC 3 with voice control and an 8" touchscreen as standard. Additional standard features include air conditioning, a full-size spare wheel and 16" alloy wheels in 'Sparkle Silver' finish. The option to upgrade to the 18" 5x2-spoke alloy wheels in 'Rock Metallic' finish is also available.
Latest generation Ford technology includes cruise control that can adapt automatically thanks to the built-in RADAR sensor. A specialised Lane Keeping System teams up with the Blind Spot Information System (BLIS) to offer an additional level of safety on the motorway.
Search New and Used Fiesta Van
Renault ZOE Van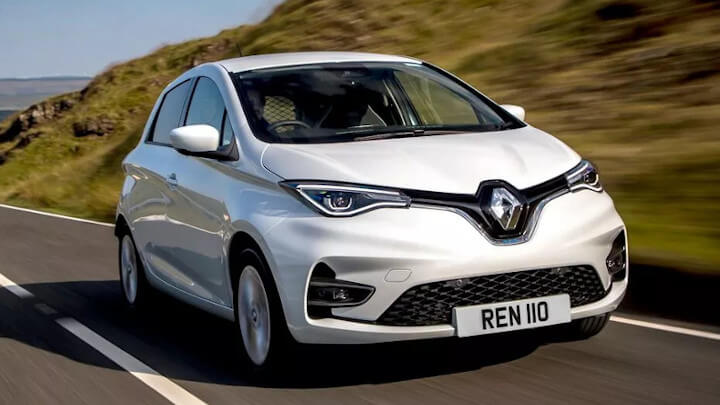 Derived from the brilliant and popular ZOE electric car, the ZOE Van is the first fully electric car-based van to go on sale in the UK. Renault know a thing or two about electric vans, with the Kangoo Z.E.already a firm zero-tailpipe-emission favourite among businesses who want to reduce their carbon footprint.
Fitted with a sizeable 50kWh battery, the ZOE Van is able to travel up to 245 miles on one charge according to WLTP testing. In the real world, that translates to around 233 miles in the summer and 150 miles in the winter, depending on how the van is used. Charging can be done at home or the workplace, with the battery going from empty to full overnight.
The battery isn't the only thing that's large, with the ZOE Van providing a full 1m3 of loading space under its load compartment cover. The maximum payload is a useful 457kg (depending on the specification) which means you can carry all the tools and equipment you need without using a single drop of diesel.
Search New and Used ZOE Vans
Vauxhall Corsavan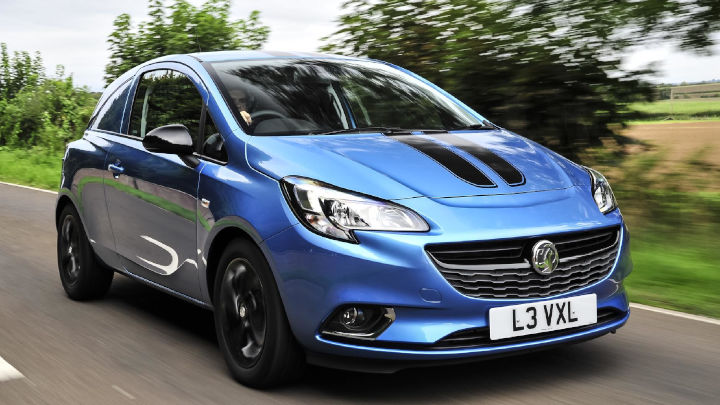 While you can no longer buy the Corsavan from new - it has been replaced by the fantastic Combo Cargo - there are still plenty of used examples around to snap up. You'll be able to find both petrol and diesel versions of what is still an excellent van, as well as both manual and automatic versions too - perfect if you envisage spending time in city centres.
The Corsavan is well-equipped with modern features including Bluetooth hands-free mobile phone connectivity with music streaming and USB connection. Standard tech also includes hill start assist, an anti-lock braking system and a full-size steel spare wheel.
It offers a greater payload than its long-term rival, the Fiesta Van, although load space is slightly lower at 0.92m3. Load length is slightly smaller, too.
Search Used Vauxhall Corsavan
Technical Comparison
Here's how all the car-based vans stack up against each other in a number of key areas:
Sours: https://www.evanshalshaw.com/blog/best-car-based-vans/
Best small vans to buy 2021
Nearly every commercial vehicle maker has a small van for sale in its range. These models are the most compact work vehicles you'll find for sale, but they still come in a variety of sizes, so they're still pretty versatile. Typically, they have a two-box layout, with a cab up front and a large load area behind. In the past, they've been pretty basic, but modern vans are more often than not based on car platforms, and have technology to match.
Big sellers such as the Citroen Berlingo Van, Ford Transit Connect and VW Caddy follow a formula which is standard throughout the small van sector. There is usually just a single sliding side door (a second door will be optional), plus barn doors at the back, usually in a 60:40 split (again, some vans offer the option of a top-hinged tailgate). More often than not there's a steel bulkhead dividing the load area from the passenger compartment – although some vans still only offer this as an option – while some vans offer a through-loading bulkhead to accommodate longer items.
• Best large vans to buy now
Most small vans come in at least two body lengths, but high roof variants are less common, while conversions are virtually non-existent. Crew Vans usually feature a basic folding bulkhead with an integrated second row of seats. These are designed for work transport rather than being considered an alternative to an MPV, because the sliding side doors will usually only have glass if you add it as an option. Besides, the leading lights in the small van class are available as MPVs, which are far more suited to family life.
The vast majority of small vans are front-wheel drive, although some vans have the option of off-road packages that add switchable traction control and all season tyres that provide extra traction. If you want four-wheel drive, then you have the option of a commercial 4x4. These are based on SUVs, but have their windows blacked out, all the back seats stripped out and a long, flat load area put in their place. These models are an interesting stop-gap between a small van and a pick-up truck, because they offer nearly as much cargo volume and security as a small van, but with the off-road ability of a pick-up, if not the payload capacity.
• Best mid-sized panel vans
Diesel power is the most common power source. There are a handful of petrol-engined small vans, but there are just as many electric versions on offer these days, which are ideal for short urban delivery routes and zero-emissions running. They often have enough driving range for a day's work at low speeds, while the Government's £8,000 Plug-in Van Grant takes some of the sting out of the initial purchase price.
Today's small vans deliver a driving experience that will be a surprise to most. Vans such as the Ford Transit Connect and Vauxhall Combo are surprisingly agile, while the level of kit on board is starting to match passenger cars. That includes safety gear, with assorted cameras, lane assist functions and automatic emergency braking on offer, although usually as an option.
Read on to find out how we rate 10 of the best small vans for sale today…
Best small vans 2021
1. Citroen Berlingo/Peugeot Partner/Toyota Proace City/Vauxhall Combo
There's a four-way tie at the top of our best small vans countdown, because they are all largely the same van. Development was led by the Citroen Berlingo and Peugeot Partner which arrived in 2018, with the Vauxhall Combo arriving in 2019 and the Toyota Proace City arriving in 2020. They all use the same running gear and are largely identical from the leading edge of the bonnet all the way to the back doors.
That platform mixes the spacious cargo volume of the last Berlingo/Partner with the latest engine and safety technology seen in cars such as the Peugeot 3008 and Citroen C4 SpaceTourer. That means they're all practical, with a payload of up to a tonne available on some versions, while tech such as adaptive cruise control, lane assist and blind spot monitoring are all offered.
You can have two or three seats - there's a clever through-loading bulkhead available with the latter - and an optional switchable traction control system is available to boost grip on the building site. All vans get excellent cabin storage, while you have a choice of L1 or L2 body lengths or a Crew Van, which is a sort of stepping stone to the Citroen Berlingo/Peugeot Rifter/Vauxhall Combo Life MPV variants.
The choice between the four vans pretty much falls to you and which version you like the look of: the design-led Berlingo, rugged Partner, sharp Proace City or traditional Combo, although the Toyota does have a five-year warranty compared with the three years offered on the others. Thanks to more attractive finance deals, the Vauxhall Combo Cargo narrowly edged the Berlingo and Partner to become our 2019 Van of the Year, but none of these small vans will disappoint.
2. Ford Transit Connect/Transit Courier
The Transit Connect is still the driver's choice in the small van market, thanks in no small part to the fact it shares its running gear with the Mk3 Ford Focus hatchback. In addition to fun handling, the Transit Connect feels very grown up to drive, with comfortable suspension and interior quality that wouldn't look out of place in a car.
Like rivals, Ford offers the Transit Connect in standard and long wheelbases, while the Double Cab In-Van version has a second row of seats and sliding side doors to improve access. Under the bonnet is Ford's latest EcoBlue diesel in three outputs with an auto gearbox option on some versions, or you can choose the excellent 98bhp 1.0 EcoBoost petrol three-cylinder manual in entry-level variants.
You can get Leader, Trend, Limited and Sport trims, with the latter being designed to offer a sportier look than the rest of the range. Ford has also launched the Active model with off-road styling as an alternative to the Sport. These top models benefit from Ford's latest Sync3 touchscreen infotainment with voice control, and all vans feel very car-like inside. Overall, the Transit Connect is a good-looking machine with easy access to its load area and great standard safety kit.
If you need something a bit more compact, then the Transit Courier is smaller still. The range isn't as broad as the Connect's, with Base, Trend, Limited and Sport versions offered in a single body style (although there is a Kombi variant of the Base version) and either EcoBoost or a choice of two diesel engines.
3. Volkswagen Caddy
The Volkswagen Caddy has the kind of quality that wouldn't look out of place within VW's car range, and as a result it's one of the most comfortable small vans on the UK market. Like most rivals, there are standard and Maxi long-wheelbase options, a five-seat Kombi crew van, plus the Caddy Life MPV. 
While the Caddy was updated in 2015 to get a sharper look similar to the VW Golf and Polo, in reality it was just a change to the metalwork, as the Caddy's running gear is the same as the Golf MkV. However, that's no bad thing as it is a comfortable and refined van with car-like handling.
Unlike some rivals, there's a petrol engine offered alongside the more conventional diesel versions. And the options list is extensive, with as many extras available as you'll find on any of VW's passenger cars.
The fifth-generation Caddy arrives later this year, so expect prices for the current model to be discounted from their comparatively high levels when compared to small van rivals.
4. Fiat Doblo Cargo
The Fiat Doblo used to have a platform sharing partner in the shape of the Vauxhall Combo. But with that model now part of the PSA Group, the Doblo soldiers on alone.
However, in many ways the small Fiat is still a good choice in the small van sector. It already has class-leading payload and cargo volume figures, thanks in part to the fact that it comes in a versatile range of body styles.
Fiat offers long and short body versions and a high-roof option, while there's also a chassis cab version and the unique Doblo Workup pick-up. Once you've chosen the right van, you can pick between barn doors or a liftback tailgate at the rear.
Whichever version you choose, the interior doesn't feel as high quality as you'll find in some rivals, but carrying capacity in the rear can be huge if you choose the longer wheelbase, high-roof versions.
5. Renault Kangoo/Nissan NV250/Mercedes Citan
The Renault Kangoo, was launched in its most recent guise in 2013, but it has had a series of updates over the years. It was sold as a budget MPV for a while, but that was dropped as Renault concentrated on its core models, which included the Kangoo Van. And in 2019, the Nissan NV250 arrived as a sister model to the Kangoo with a tweaked look but a similar engine and payload range.
The Renault is a versatile urban delivery van that majors on being good to drive and delivering impressive fuel efficiency. It's also great value for money, and shares much of its engineering with the Mercedes Citan, although the Kangoo is significantly cheaper. Unlike the Citan, there's just two panel vans, the standard length and the Kangoo Maxi, but there is also the Maxi Crew available, with a folding bulkhead and temporary rear seats.
The Citan comes in Compact, Long and Extra Long body styles, and is offered either as a panel van or crew van with five seats. The Citan Sport adds some style to the class, replacing the standard van's black bumpers with body coloured ones and fitting alloy wheels as standard.
One highlight that marks the Kangoo out from the Citan and NV250 is the availability of an electric version. The Kangoo ZE uses the same electric drive system as the Zoe supermini, and that means it can take eight hours to be fully charged from flat, so that's easily achievable overnight. Bigger batteries mean you can expect a range of 125 miles (more like 75 miles when cold), and the range is the same if you go for the standard van or the longer Maxi Z.E. That's more than enough for a day's work.
One area where the Citan is a bit of a letdown is the quality of the materials on board. This isn't like Merc's cars with plush materials everywhere, instead the cabin has the look of the Kangoo, with lots of hard plastics and Renault switchgear present - not something you'd expect considering the Citan's higher price.
6. Toyota Land Cruiser Utility Commercial
If you want something a bit different from the small van norm, then a commercial 4x4 might be the answer. These vehicles are based on SUVs, but replace the back seats with a flat load area and feature blanked-off side windows. Mitsubishi offers the Outlander and Shogun Sport Commercials (the former even in PHEV guise), while the Land Rover Defender Hard Top is available to order and the Suzuki Jimny Commercial is coming next year. But right now our favourite commercial 4x4 is the Toyota Land Cruiser Utility Commercial.
It comes in Utility trim, so there's a functional look and steel wheels which help the Land Cruiser stand out, while the cabin is decked out in velour trim and hard plastics. It's not as plush as the regular Land Cruiser SUV, but this ads to its appeal. It's more comfortable than most small vans thanks to its long-travel suspension, and it'll head further off road than almost any other car for sale. Unlike a pick-up truck, that cargo area is sealed off from the elements, although the Land Cruiser can't match the payload weights of a pickup. Still, if that's of no concern, then it's well worth a look if you want to stand out from the crowd.
7. Fiat Fiorino
The tiny Fiat Fiorino is getting on a bit now, and it used to share its part of the market with the Citroen Nemo and Peugeot Bipper, but these are no longer for sale. The Fiorino continues as a smaller alternative to the Doblo, and its one-box design scores well for load space and practicality, with up to 2.8 cubic metres of load space on offer if you specify the folding front passenger seat. That's pretty impressive for a van that's just 3.8 metres long, while a 660kg payload is also pretty good, and easily beats any supermini-derived van, such as the Ford Fiesta.
Under the skin, the Fiorino uses a development of the Fiat Punto platform, and while that means it's getting on a bit, the handling is lively. Add in a range of diesel engines that major on running costs and power, and the Fiorino is an attractive proposition for small businesses.
Thanks to that 660kg payload, the Fiorino gets a stiff suspension set-up, but that gives the van a bouncy ride when empty.
8. Ford Fiesta Van
The supermini-based van is a dying breed. In the past there were small vans based on the Fiat Punto and Vauxhall Corsa available, but the former disappeared when the Punto stopped production, while the Corsavan hasn't made a return under the PSA Group. That leaves only two options now available, the recently announced Renault Zoe Commercial EV and this, the Ford Fiesta Van.
The Fiesta Van is based on the current Fiesta, so it'll run rings around any of our other small vans in terms of handling, but the trade-off is that there's not much cargo space on offer. Add in the fact it's based on the three-door Fiesta, which means you can only access the load area via the tailgate, and it's not the most practical van around. Still, if you only need a compact van for light loads, it'll deliver mightily when it comes to running costs as well as fun.
It comes in standard and Sport trims - the latter being a direct clone of the Fiesta ST-Line hatch – and power comes from Ford's excellent EcoBoost petrol engines, with a 94bhp motor in the standard van, or a 124bhp version with the option of mild hybrid tech in the Sport Van.
9. Nissan e-NV200
While the diesel-powered NV200 has been replaced by the Renault Kangoo-based NV250, Nissan's all-electric e-NV200 hasn't yet been awarded the same fate. And that's a good thing, because the e-NV200 is one of the most viable small electric vans for sale in the UK at the moment.
That's because the e-NV200 benefits from the electric technology that's been developed in the Leaf hatchback, so it gets the same 40kWh lithium-ion battery that appeared in the Leaf Mk2 that arrived in 2018. That means Nissan quotes a range of around 170 miles for the e-NV200, and you'll easily be able to cover 120 miles without the need to charge up - ideal for short-hop local delivery companies.
There are downsides to Nissan's electric van. Aside from the hi-tech running gear, the rest of the van is pretty dated, with plenty of hard plastics and a basic layout inside, and it's not the most exciting drive, either. If you want luxuries, you'll need to go for the top-spec Tekna trim, although there is still a plug-in van grant to take the sting out of the purchase price.
10. Renault Twizy Cargo
Vans don't come much more niche than the Renault Twizy Cargo, because you can barely call it a van at all. This electric model is classed as a quadricycle, so you can drive it on a motorcycle licence, while a theoretical range of 56 miles on a full charge should cover most local trips that you might need to do each day.
The Twizy Cargo is a single seater, because the rear seat of the standard Twizy has been replaced by an enlarged boot, which is accessed from the rear. This has a 180-litre capacity, which is bigger than most scooters with a top box, and this is the kind of vehicle that the Twizy Cargo is designed to go up against.
With no weather protection, flimsy 'doors' and a super-stiff ride that crashes over bumps in the road, the Twizy is more like a scooter than a car to drive, while unassisted steering undoes some of the usefulness of the car's tight turning circle.
Still, as an advert for your business, the Twizy is pretty unique, and it stands out from the crowd when compared to the average small van or scooter. But with a price of around £10,000, it's pretty expensive these days.
Read more of our best recommendations... 
Check out the fastest vans on sale over on Buyacar...
Sours: https://www.autoexpress.co.uk/vans/98413/best-small-vans-on-sale
TOP 7 Best MINIVANS CARS YOU SHOULD BUY
Best large van-based MPVs 2021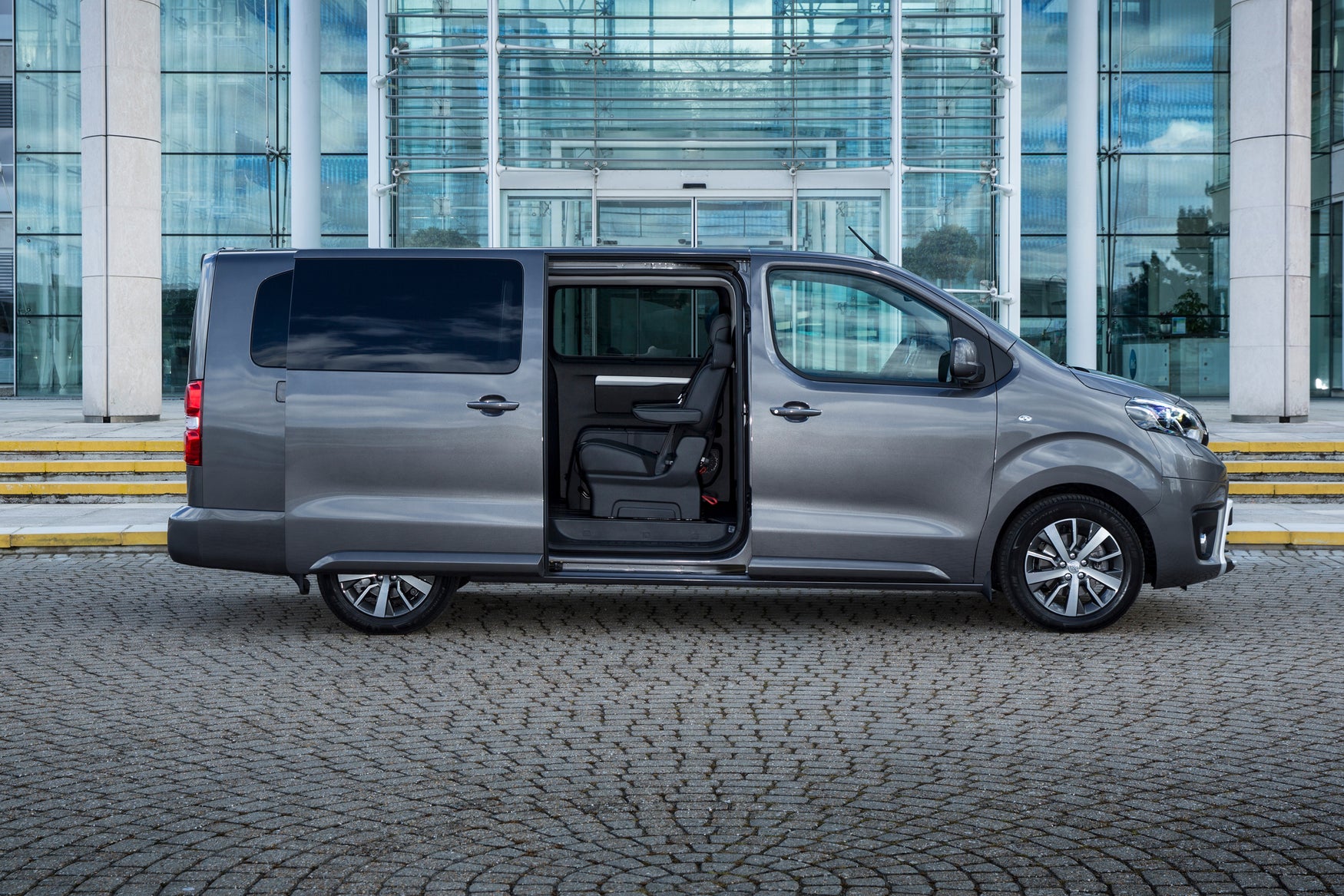 Do you need a large car with three rows of seats for 8 or 9 people? The best large van-based MPVs are the most practical and versatile cars money can buy and are perfect for families who need a vehicle with lots of space and affordable fuel costs.
People carriers like the Volkswagen Caravelle, Citroen SpaceTourer and Ford Tourneo Custom are based on the UK's best-selling vans, which means they are easy to drive and cheap to run.
What's more, due to their popularity with taxi firms, these large cars are well-equipped, with twin sliding doors, cruise control and air conditioning fitted as standard. You also get a good choice of efficient diesel engines with the choice of a manual or fully automatic gearbox.
If you don't need as big a van-based MPV, you can check out the best small van-based MPVs and the cheapest van-based MPVs. We can also help with the best MPVs and cheapest MPVs on sale. We also round up the best 7-seater cars as well.
The Citroen SpaceTourer is a large and efficient MPV people mover that delivers big space in a classy and efficient way. There are three versions of the SpaceTourer to choose from, with the choice of five, seven, eight or nine seats. Few large cars offer so much versatility.
The SpaceTourer is easy to drive, with its light and responsive steering making it easy to guide along the motorway or through a busy city centre. The equipment levels are split to cater for business and family car buyers, which means it's easy to find a model to meet your needs. All models come with lots of useful kit, like parking sensors and touchscreen infotainment. The third row of seats can also be removed to free up storage space.
The diesel versions of the SpareTourer will return 50+mpg. The engines are split across 1.5-litre and 2.0-litre units with power split across 95, 115, 150 and 180PS. Both the 150PS and 180PS versions of the 2.0 BlueHDi turbodiesel are offered with an eight-speed EAT8 automatic gearbox, while most of the other models get a six-speed manual as standard. For the most relaxing driving experience, we'd recommend the auto.
Find a Citroen SpaceTourer for saleRead our full Citroen SpaceTourer Review
The Vauxhall Vivaro has, over the years, earnt itself a hard-won reputation as being one of the best panel vans in the UK. However, in 2019, Vauxhall pushed its efficient workhorse into the family car market with the launch of the Vivaro Life. And it's become an important success for the British carmaker.
Much of the success of the Vivaro Life comes from the fact it shares most of its technology and oily bits with the excellent Citroen SpaceTourer. As a result, you get a large and comfortable people carrier that can carry between five and nine people (depending on which model you choose). Little wonder, perhaps, that Vauxhall's large MPV is so popular with airport shuttle firms and taxi drivers.
Like the SpaceTourer, the Vivaro Life is offered with some of the best 1.5 and 2.0-litre diesel engines in the business, with advertised economy exceeding 50mpg. Standard equipment is equally high across the range with entry-level models getting Bluetooth, steering column-mounted audio and phone controls, cruise control, electric door mirrors and a pair of side sliding doors.
Find a Vauxhall Vivaro Life for saleRead our full Vauxhall Vivaro Life Review
Smartly combining large van-like dimensions with the driving characteristics and cabin quality of a luxurious family hatchback, the Volkswagen Caravelle is one of the best large MPV people carriers for all-round ability.
The Caravelle is a favourite with taxi firms, airport shuttles, chauffeurs and families. All models are easy to drive and supplied with large and supportive seats that will transport seven adult passengers in hushed comfort. Most models feature separate ventilation controls in the back, too, which means passengers can set the temperature to their liking.
The Volkswagen Transporter panel van is one of the best in its class for road handling, which means the Caravelle is very easy and rewarding to drive. The steering is firm and responsive, while the smooth body control and low engine noise make this large Volkswagen comfortable to drive for long periods of time.
Find a Volkswagen Caravelle for saleRead our full Volkswagen Caravelle Review
Toyota doesn't hide the fact that the Proace Verso is predominantly aimed at taxi companies and airport shuttle firms, but we think this likeable MPV has lots to offer family car buyers, too.
The Proace Verso is built in conjunction with the Vauxhall Vivaro Life and Citroen SpaceTourer. This means it's easy to drive, practical and well-equipped as standard. The diesel engines are refined and efficient, while the car-like handling makes this large Toyota easy to use in town and on the motorway.
Unlike some of its rivals, the Proace Verso is sold with a five-year warranty as standard, which means you get added peace of mind when buying new or second-hand. The highest-spec models are aimed at the executive transport end of the market, with seven leather heated seats and a rear table.
Find a Toyota Proace Verso for saleRead our full Toyota Proace Verso Review
Looking for an MPV with 8-seats and a touch of luxury? The Mercedes-Benz V-Class is a refined large car with good road-handling and lots of plush materials. In standard form, it has seven-seats, but eight-seater models are also available on the used market.
There's only one engine option in the V-Class - a 2.0-litre diesel - but it's one of the best engines in this list for performance and refinement. Older models use a 2.0-litre diesel, but we'd recommend seeking out the newer engine, which was added in 2019, as it really gives a boost to all-round road performance and comfort.
The V-Class isn't a cheap MPV - even five-year-old models will command £25,000 on the second-hand market. However, despite its lofty pricing, it's easy to see why the V-Class is so desirable. The interior quality is among the best of any large car on sale and electric side sliding doors are fitted as standard to every model.
Find a Mercedes-Benz V-Class for saleRead our full Mercedes-Benz V-Class Review
The Peugeot Traveller is another large van-based MPV that's built alongside the Citroen SpaceTourer and Vauxhall Vivaro Life. Like its stablemates, it majors on value for money and ease of use.
There are four models to choose from: Active and Allure versions are aimed at family car buyers, while Business models are geared more towards the executive and chauffeur market and have fewer seats and more luxury kit. Unless you are planning to shuttle VIPs to airports and hotels, the standard models will make the most sense for you.
The 1.5 and 2.0-litre diesel engines are quiet and efficient. Peugeot claims that every model will exceed 50+mpg and you get the choice of manual or fully automatic gearboxes. Getting in and out of the Traveller is easy, thanks to its twin side sliding doors, while its split rear tailgate allows you to access the rear loadspace without lifting the tailgate - something you don't get with the Volkswagen Caravelle or Ford Tourneo Custom.
Find a Peugeot Traveller for saleRead our full Peugeot Traveller Review
Launched in 2013, the Ford Tourneo Custom is the oldest car in this list. But we think it's still a very good van-based MPV, thanks to its low fuel costs and a practical interior that will carry up to nine people (including the driver).
Like the Volkswagen Caravelle, the Tourneo Custom is based on Ford's popular medium size van - the Transit Custom. As a result, it's easy to drive. The weighted steering provides excellent feedback to the drive, while the well-judged body control makes it easy to navigate a series of challenging bends with moderate levels of speed.
Ford offers the Tourneo Custom with good levels of safety tech. The blind-spot warning system, for example, will detect cyclists alongside the vehicle and warn you with a light in the door mirror. You can also operate the infotainment system with your voice, too. The interior might not be as plush as some of its premium rivals, but it's spacious and comfortable. If you need a practical nine-seater, the Ford will be a likeable and affordable option.
Find a Ford Tourneo Custom for saleRead our full Ford Tourneo Custom Review
If you want the best van for a large family, the Volkswagen Caravelle is hard to beat thanks to its blend of comfort, refinement and a quality interior. Plus they hold their value well. If you want cheaper, the Hyundai i800 is a very good choice.
Quite simply, it's an MPV (multi purpose vehicle) that is based on a van design. It means that the side panels have windows, seats are fitted and the inside has a car-like feel to it. Many are rather luxurious and are used for executive transport. They're a favourite in TV programmes like The Apprentice.
The Citroen SpaceTourer is the best large MPV people carrier with eight-seats. In fact, depending on which model you choose, the SpaceTourer can carry up to nine adults (including the driver). As a result, this big Citroen is popular with family car buyers and taxi hire companies.
In the UK, the largest MPV is the Mercedes-Benz V-Class (based on the Mercedes-Benz Vito) alongside the Volkswagen Caravelle. Previously there was the Chrysler Grand Voyager and Renault Espace but these are no longer sold as people prefer SUVs.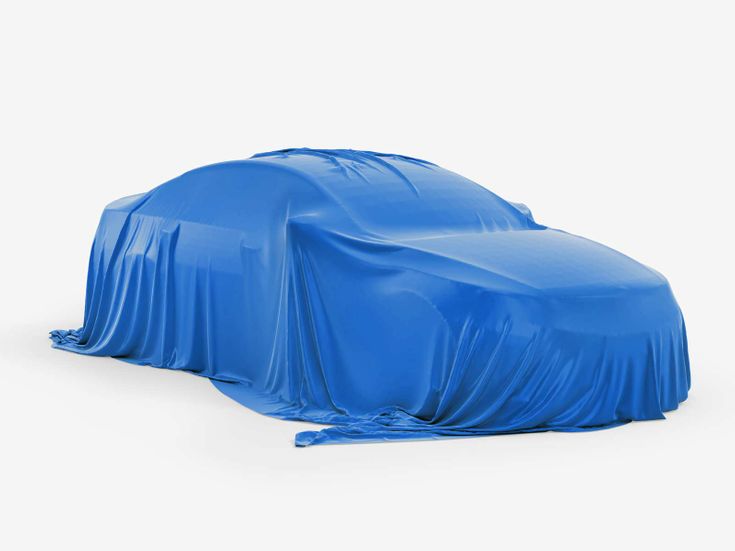 Volkswagen Caravelle
2.0 TDI BlueMotion Tech 150 SE 5dr DSG
Manufacturer Approved
Marshall Volkswagen Bridgwater
Somerset, TA64BJ
PCP: £845.47/mo
Representative example: Contract Length: 36 months, 35 Monthly Payments: £845.47, Customer Deposit: £7,200.00, Total Deposit: £7,200.00, Optional Final Payment: £18,595.00, Total Charge For Credit: £7,386.45, Total Amount Payable: £55,386.45, Representative APR: 8.5%, Interest Rate (Fixed): 8.49%, Excess Mileage Charge: 7.2ppm, Mileage Per Annum: 10,000
Volkswagen Caravelle
2.0 TDI Executive 150 5dr DSG
Lookers Volkswagen Van Centre Newcastle upon Tyne
Northumberland, NE62XJ
PCP: £918.67/mo
Representative example: Contract Length: 36 months, 35 Monthly Payments: £918.67, Customer Deposit: £8,999.00, Total Deposit: £8,999.85, Optional Final Payment: £26,717.50, Total Charge For Credit: £7,871.80, Total Amount Payable: £67,870.80, Representative APR: 6.9%, Interest Rate (Fixed): 6.9%, Excess Mileage Charge: 7.2ppm, Mileage Per Annum: 10,000
Volkswagen Caravelle
2.0 TDI Executive 199 5dr DSG
JCB Volkswagen Sittingbourne
Kent, ME103DN
PCP: £922.74/moDeposit cont. £750
Representative example: Contract Length: 36 months, 35 Monthly Payments: £922.74, Customer Deposit: £8,999.00, Total Deposit: £9,749.25, Lender Deposit Contribution: £750.00, Optional Final Payment: £25,592.50, Total Charge For Credit: £7,642.65, Total Amount Payable: £67,637.65, Representative APR: 6.9%, Interest Rate (Fixed): 6.86%, Excess Mileage Charge: 7.2ppm, Mileage Per Annum: 10,000
Sours: https://heycar.co.uk/guides/best-large-van-based-mpvs
Van best car
.
Top 5 'VANLIFE' vans under $20,000 - ReDriven
.
Now discussing:
.
650
651
652
653
654