Consumer Reports released its Top Picks of 2021 list. As always, some brands made out better than others in terms of models afforded the honor. This year, two 2021 Subaru models made the cut as Consumer Reports Top Picks.
Subaru is not the only brand with more than one model on the list. In fact, Toyota has four among the 10––if you include the 2021 Lexus RX which has a spot as the best midsize SUV priced from $45,000-$55,000. The other Toyota models on the list are the Toyota Prius, the Toyota Camry, and the Toyota Corolla.
Which Subaru models are Consumer Reports' Top Picks of 2021?
The first model that you'll see on the list as you scroll down the Consumer Reports page of winners is the 2021 Subaru Forester. This model earns its place as the favorite small SUV in the $25,000-$35,000 price bracket. The Subaru Forester has been a Top Pick for 8 years, Consumer Reports says.
The next 2021 Subaru model that made it on the list is the 2021 Subaru Outback. Consumer Reports lists the 2021 Subaru Outback as the best SUV/wagon for a price between $35,000-$45,000. It's a great vehicle for those that want a balance between SUV-like capability and car-like handling.
Is the 2021 Subaru Forester is the No. 1 compact SUV?
According to Consumer Reports, the 2021 Subaru Forester is the No. 1 Compact SUV. It's won a spot as a Top Pick for eight years because it is a quality compact SUV. It's a solid crossover with good safety ratings and appealing features. Plus, the 2021 Subaru Forester starts in an accessible price bracket.
The 2021 Subaru Forester gets 20 MPG in the city, 38 MPG on the highway, with an average of 28 MPG. This compact SUV has fantastic outward visibility. Plus, it's easy to get in and out of. Consumer Reports says, "the Forester stands out by being so easy to live with."
The 2021 Subaru Outback has 'hiking-boot styling'
This is a wagon that's aimed at a demographic that likes to go places. In the words of Consumer Reports, "The Outback deftly balances carlike driving manners and efficiency with SUV-like functionality." Overall, this is just a good SUV that brings the best of both worlds together in one package.
The 2021 Subaru Outback can handle intercity commuting and then hit the backcountry on the weekend. It features good safety ratings, a spacious cabin, and a good amount of cargo space. It's Consumer Reports' choice for the best-in-class midsize SUV. The 2021 Outback gets 16 MPG in the city, 31 MPG on the highway, and an average MPG of 24.
These 2021 Subaru models are some of the best SUVs you can buy

Considering these high-standing placements on one of the largest review websites out there, it's safe to say that the 2021 Subaru Forester and the 2021 Subaru Outback are some of the best SUVs you can buy. If these two are in your budget, you might want to add them to your list of vehicles to take a look at.
These 2021 Subaru models give the brand a nice presence among Consumer Reports' Top Picks of 2021. They are both highly acclaimed SUVs in addition to being durable and safe (both achieved IIHS Top Safety Pick + status).
RELATED: Only 1 Full-Size Pickup Truck Earned the 'Best Buy' Badge From Consumer Guide
Sours: https://www.motorbiscuit.com
Today, Subaru is best known as the automaker that builds popular models like the Forester and Outback crossover SUVs, along with cars like the Legacy and Impreza. Well-regarded for their offbeat combination of boxer engines and all-wheel drive, the Japanese brand's popularity has been on the rise for many years.  
As the 22nd-largest producer of new automobiles globally, Subaru is still something of a small company in the car business, but thanks in part to a longstanding partnership with Toyota, Subaru has been thriving in a consolidating and evolving industry where volume is king.
Subaru through the years
Like many other car companies, Subaru didn't actually start out building automobiles. The brand's parent, formerly known as Fuji Heavy Industries (now known as Subaru Corporation), was actually born in 1915 as the Nakajima Aircraft Company, a company best-known for building airplanes during World War II. After the conflict ended, the company transitioned into a new entity, Fuji Sangyo Co., which produced gas-powered scooters, among other things.
It wasn't until the Subaru 1500 of 1954 that the company began building passenger cars. Only a very small number of 1500s were built, but early Subaru would go on to build a number of much more successful small cars and trucks, including the oddball rear-engined 360 (which would become the first Subaru model sold in the US) and the Sambar utility vehicle.
Fast-forward to today, and Subaru is well regarded as a builder of dependable sedans, sporty cars, and particularly, crossover sport utility vehicles. As one of the very first automakers to enthusiastically incorporate all-wheel drive into its passenger cars and embrace car-based SUV body styles, Subaru's offerings have both defined the modern automotive market and been well served by where it has headed.
As a brand, Subaru is also well known for its rally racing heritage and for the broad and inclusive nature of its advertising and marketing efforts, with a particular emphasis on speaking to the LGBTQ community, as well as outdoor enthusiasts and pet owners. The company's offerings are also well regarded for their practicality, durability and resale value.
If Subaru has a major blind spot, it's been its reluctance to embrace alternative fuels. In an industry hurtling headlong toward electrification, the automaker offers just one such model, the Crosstrek Hybrid, a plug-in model with limited range and appeal. So far, though, that softness hasn't hurt the brand's growth.
So, which Subaru is right for you? Check out our buying guide below:
Subaru Outback
The Subaru Outback is something of an outlier in the car business -- a hot-selling station wagon. It is the Pleiades brand's best-selling model.
In truth, the automaker markets the Outback as an SUV, but the model has its roots firmly in the station wagon version of the brand's Legacy midsize sedan. Ironically, while the Legacy wagon is still popular in other markets, it's no longer sold in the US or Canada owing to slow sales.
In any case, in the transition from ground-bound wagon to crossover SUV, the roomy five-seat Outback does pick up real utility chops, thanks mostly to a suspension lift that gives it a substantial 8.7 inches of ground clearance. It also receives a more rough-and-ready appearance thanks to blacked-out lower trim, a chunky roof rack and other features.
The 2019 Outback starts at $26,345 plus $975 delivery for the base 2.5i model, which includes a 175-horsepower, 2.5-liter flat four-cylinder engine paired with a standard Lineartronic continuously variable transmission and AWD. A pricer 3.6-liter flat six-cylinder engine is available on high-end Limited and Touring trims. It offers 256 hp and 247 pound-feet for improved acceleration, albeit at the expense of fuel economy. The price of entry for the larger-engined models starts at $34,995 before options and destination fee, but it does include more standard equipment.
Regardless of powerplant, all Outback models are rated to tow 2,700 pounds.
All Outback family models include EyeSight Driver Assist Technology, a suite of active safety features including adaptive cruise control, pre-collision auto brake and lane-departure warning with lane-keep assist. All trims are also outfitted with standard Starlink Multimedia, which includes popular features like Apple CarPlay and Android Auto integration, along with apps for iHeartRadio, Yelp!, and so on. An embedded TomTom-based navigation system is optional.
The Outback competes against conventional crossover SUVs like the Hyundai Santa Fe, Chevrolet Equinox and Ford Edge, as well as niche wagon-based rivals like the Buick Regal TourX and Volkswagen Golf Alltrack.
Recommended configuration
It's hard to go wrong with the Outback -- it offers ample space in an extremely versatile package with solid, car-like handling. While there's nothing wrong with the base 2.5i model, I'd be inclined to at least step up to the 2.5i Premium model, which starts at $28,445.
For that extra two-thousand dollars or so, you get a brace of life-improving features, including dual-zone climate control, heated front seats, auto-dimming rearview mirror with HomeLink and fog lamps. Not to be discounted, the 2.5i Premium also gets a larger 8.0-inch Starlink infotainment system with six speakers (base 2.5i models receive a 6.5-inch display and only four speakers).
The 2.5-liter four-cylinder has enough power to get around town, and it delivers strong fuel economy, with EPA ratings at 25 miles per gallon in the city and 32 on the highway.
| | | | | | |
| --- | --- | --- | --- | --- | --- |
| Model | Engine | Driveline | Fuel economy (miles per gallon) | Tow rating | Base price |
| Subaru Outback 2.5i family | 2.5-liter flat four, 175 hp and 174 lb-ft | All-wheel drive | 25 city / 32 hwy / 28 combined | 2,700 lbs. | $28,445 |
| Subaru Outback 3.6R family | 3.6-liter flat six, 256 hp and 247 lb-ft | All-wheel drive | 20 city / 27 hwy / 22 combined | 2,700 lbs. | $34,995 |
However, if you plan to tow frequently, if you live in the mountains or even if you just tend to haul around a lot of kids and clutter, it might be advisable to step up all the way up to the 3.6R Limited, which starts at $34,995. Yes, fuel economy is substantially worse at 20 mpg city and 27 highway, but you get a lot more power -- 256 hp and 247 pound-feet for easier passing and acceleration. You also get more creature comforts, including heated leather seats (front and rear), a 12-speaker Harman Kardon premium audio system, plus standard blind-spot detection and bigger 18-inch wheels.
Assuming you're up for the 3.6R, there aren't many options to choose from. There's a $2,150 option pack that includes embedded navigation, a power moonroof, reverse automatic braking, and LED cornering headlights with high-beam assist. I think good headlamps are among the most important safety features you can buy, so I'd splurge for this option group. That brings my as-specced price to $38,120 delivered. That's not inexpensive, but the Outback 3.6R is a lot of vehicle for the dollar, and it's got excellent residual values when you get down the road a few years and want to buy something newer.
Speaking of newer, an all-new, sixth-generation 2020 Subaru Outback is due this fall. With better power and efficiency and a new look, it might be worth waiting for.
Buy the Subaru Outback if:
You want a roomy, hard-wearing all-weather wagon without the me-too SUV looks
Don't buy the Subaru Outback if:
You want the sharpest on-road handling or the lowest noise levels
Our in-depth reviews:
Subaru Forester
Despite having only come on the scene in 1997, in just 20 years or so, the Forester has come to be regarded as the definitive Subaru in the eyes of many. Smaller than the Outback, this compact crossover is immensely popular, competing with models like the Ford Escape, Honda CR-V, Hyundai Santa Fe, Mazda CX-5, Toyota RAV4 and Volkswagen Tiguan in the heart of today's car market.
For 2019, the Forester range starts at $24,295 plus $975 delivery. All Forester-family models are powered by the company's 2.5-liter boxer four engine delivering 182 hp and 176 pound-feet of torque through Subaru's standard Lineartronic CVT and all-wheel drive. Fuel economy is solid, with EPA ratings coming in at 26 mpg city and 33 on the highway. Maximum towing capacity is limited to just 1,500 pounds regardless of trim. The top-of-the-line Forester Touring model starts at $34,295 before options and destination fee.
You might not immediately recognize it because it's so similar looking to its predecessor, but today's fifth-generation Subaru Forester is all-new for the 2019 model year. This model rides atop the Subaru Global Platform, a chassis architecture set to underpin most of the company's future models.
Whereas past-generation models offered a higher-performance model, this time out, Subaru has simplified the Forester range greatly. There's more standard features and there's still plenty of off-road ability, with 8.7 inches of ground clearance. There's even a new Sport model with blacked-out trim and wheels and racy red accents. However, if you're looking for actual better performance, you're going to need to splurge for an Outback with the 3.6-liter engine, or at least seek out some aftermarket solutions -- the Sport is just a visuals package.
Overall, the Forester is a competent jack-of-all-trades that offers above-average off-road ability, but its acceleration is pokey and its ride and handling balance is a bit roly-poly.
Recommended configuration
Since all 2019 Subaru Foresters feature the same powertrains, the only reason to move up the trim ladder is down to added features -- primarily creature comforts like leather seating and nicer audio systems, although there are a few safety features are optional.
Because there's no performance benefits for spending more money, I'm inclined to recommend speccing out a more basic Forester, an idea that's in keeping with the model's rugged, outdoorsy ethos.
For 2019, the Forester starts at $24,295 before options and $975 destination charge. The family tops out with the high-end Touring model, which runs $34,295 for starters. I'd start with the $26,695 Premium spec, one rung from the bottom.
| | | | | |
| --- | --- | --- | --- | --- |
| Model | Driveline | Fuel economy (miles per gallon) | Tow rating | Base price |
| Subaru Forester family | 2.5-liter flat four, 182 hp and 176 lb-ft of torque; all-wheel drive | 26 city / 33 highway / 29 combined | 1,500 lbs. | $26,695 |
On the outside, that modest $2,400 price walk gets you alloy wheels, a power moonroof, body-color mirrors, roof rails and a rear spoiler. On the inside, you get 4G LTE WiFi capability, a rear armrest with cup holders, and a six-speaker audio system with 6.5-inch Starlink infotainment (a larger 8.0-inch screen is optional on Sport and standard on Limited models). On the safety front, the Forester Premium also gets Subaru's Starlink Safety and Security telematics suite, which includes automatic collision notification, SOS emergency assistance, remote engine start with climate control and various other services.
Starting with that $26,695 Premium model, I'd add the $1,295 option grouping that bundles the blind-spot detection with rear cross-traffic alert, keyless access with push-button start, and the All-Weather Package that includes heated front seats, side mirrors and a windshield wiper deicer. All-in, my recommended 2019 Subaru Forester Premium rings up at a wholly reasonable $28,965 delivered.
Buy the Subaru Forester if:
You seek a compact SUV with above-average off-road chops and strong resale value
Don't buy the Subaru Forester if:
You want above-average acceleration and handling, or if you prefer to not see yourself coming and going


Our in-depth reviews:
Subaru Ascent
The Ascent is Subaru's newest model line, and it's also the biggest vehicle the company has ever sold. This three-row crossover SUV takes everything that people love about the Forester and super-sizes it for bigger families.
This new model even looks like an overgrown Forester, fitting right in with Subaru's rugged-yet-conservative aesthetic.
With seating for up to eight people and standard all-wheel drive, the 2020 Subaru Ascent starts at $31,995, with MSRPs ratcheting up to the top-shelf $45,045 Ascent Touring (before options and $1,010 destination fee). That pricing range places this Indiana-built SUV in the heart of the burgeoning upper mid-size crossover market, where it competes against segment stalwarts like the Ford Explorer, Honda Pilot and Toyota Highlander, as well as newcomers like the Hyundai Palisade, Kia Telluride and Volkswagen Atlas.
New for 2018, the Ascent is based on the same Subaru Global Architecture that underpins the current Impreza and Forester models. Powered by a 2.4-liter turbocharged flat four-cylinder engine, the Ascent delivers 260 hp and 277 pound-feet of torque. As with other Subarus, all-wheel drive and a Lineartronic CVT are mandatory. Most other vehicles in this class offer V6 power, but the forced-induction engine of the Subaru is in the hunt when it comes to overall power, and fuel-efficiency ratings (up to 21 mpg city, 27 highway) are class competitive, too.
Best for larger families or those who have regular towing needs (the Ascent can lug up to 5,000 pounds), this Subaru also offers above-average cargo space -- up to 86.5 cubic feet (47.5 of which is behind the second row).
The Ascent also offers plenty of tech features, including a wealth of standard active safety gear and Starlink infotainment with standard Apple CarPlay, Android Auto, and a 6.5-inch touchscreen. Optional features include a larger 8.0-inch infotainment system, 14-speaker Harman Kardon audio, a panoramic moonroof and a WiFi hotspot.
Overall, the Ascent is a well-rounded three-row SUV that doesn't really stand out in any particular area.
Recommended configuration
Because all Ascent models feature the same powertrains, speccing out your dream three-row Subaru is is really a question of how much you want to spend on cabin conveniences and the stray additional safety feature.
As this is a family vehicle and not a luxury car, I'm inclined to keep things simple and relatively low cost. This model range ascends (ahem) from base Ascent to Premium, Limited and Touring. I'd recommend starting with the $34,395 Premium trim.
On the outside, that means nicer 17-inch alloy wheels, body-color trim and a windshield-wiper deicer.
| | | | | |
| --- | --- | --- | --- | --- |
| Model | Driveline | Fuel economy (miles per gallon) | Tow rating | Base price |
| Subaru Ascent family | 2.4-liter turbo flat four, 260 hp and 277 lb-ft; all-wheel drive | up to 21 city / 27 hwy /23 combined | 5,000 lbs. | $31,995 |
On the inside, that means the larger 8.0-inch Starlink infotainment head unit, heated front seats (with power articulation for the driver) and a leather-wrapped steering wheel and shifter for the adults. Perhaps more importantly for a kid-friendly vehicle, Premium spec also includes second-row climate controls, stain-resistant upholstery, dual front- and rear USB ports and 4G LTE WiFi capability to keep everyone's tablets and phones humming.
Finally, Premium also includes blind-spot detection with lane-change assist and rear cross-traffic alert.
Starting with the standard $34,395 Premium model, I'd spend the $1,460 to upgrade to the 8-Passenger Convenience Package, which includes all-important features like keyless access and a power rear liftgate. This option cluster also includes reverse automatic braking and an auto-dim mirror with HomeLink buttons.
While I like features like second-row captain's chairs or embedded navigation, things get very pricey very quickly. The latter is only available as part of the 8 Passenger Sporty Package, and that has a prohibitively high $4,260 cost. That's because it also includes features like a panoramic roof and 20-inch wheels, which look sharp but don't help ride quality. Pass.
All-in, my smart-money 2020 Subaru Ascent Premium rings up at a reasonable $36,865 delivered -- before hitting the dealer-installed accessories list.
Buy the Subaru Ascent if:
You've got a big family, you tow frequently, or you want to be a carpool all-star
Don't buy the Subaru Ascent if:
You want a large SUV that's particularly luxurious or fun to drive
Our in-depth reviews:
2019 Subaru Legacy 2.5i Sport: Rich in features, but not in style
See all photos
Sours: https://www.cnet.com/roadshow/news/subaru-best-car-models-compare-wrx-forester-outback-brz-crosstrek-impreza-legacy-ascent/
Best Subaru Models
The best Subaru models are defined by their owners. An Impreza owner will say their car is the best, while a Forester owner would say that theirs is the best. There's a level of pride when it comes to Subaru ownerships that are unmatched by any other manufacturer or model, except maybe the blind (albeit commendable) bias of Mustang owners. One thing everyone can agree on when it comes to Subarus is, there's something for everyone. Whether you're looking for an AWD camper, a sports car like the BRZ or just an all-around well-balanced car in the Legacy GT, Subaru has you covered. Unless you want a truck, but even then the Outback or Forester will take care of most truck needs. Each car on our list offers something different, but all offer the same pedigree and "legacy" that can only be found in a Subaru.
1998 Subaru 22B STi
We need to get this car out of the way first. It's possibly the most sought-after Subaru in history. It's a street-legal rally race car, with 285 horsepower out of a stroker 2.2-liter turbocharged boxer four-cylinder. All 400 produced were sold within 48 hours. If you can find one, the 22B STi would be worth about one GTR.
Subaru BRZ
Finally, Subaru has made a strict sports car. The BRZ is an RWD coupe and is hailed as a "driver's car" with 205 horsepower out of a 2.0-liter boxer four-cylinder, LSD and a curb weight of fewer than 3000 pounds. It's a lightweight car but unfortunately has been reported that you only get all of that power at the bitter end, at redline which is 7000 RPM. In other words, the driver needs to work to get that power. Once you reach that peak though, the fun never stops, and "fun" includes donuts. The BRZ has an MSRP at about $25,000 which is pretty good value for a sports car.
Subaru Outback 3.6R
It's big and heavy, but the Outback 3.6r can tow as much as 3000 pounds, gets decent mileage at around 27 mpg and is quick for what it is. With 256 horsepower out of a 3.6-liter flat six engine, the Outback gets to 60 mph from a dig in just over 7 seconds, which for a car that weighs almost 4000 pounds is quite a feat. It's also got ample cargo room, with the seats down providing more than 70 cubic feet of space. The Outback 3.6R has a slightly steep MSRP of around $38,000 but seems to be worth every penny.
2013 Subaru Forester 2.5XT
An all-around relatively cheap car, the 2013 Forester 2.5XT is another excellent Subaru model. The engine is a four-cylinder that produces about 224 horsepower, and with the steering helps the car feel light and nimble. Although with the automatic transmission, which is the only option, the car feels lacking on acceleration the car provides decent cargo room. You can find a 2013 Forester 2.5XT for around $20,000.
2012 Subaru Legacy GT
For a practical car that still packs a punch, the Legacy GT is hard to pass up. While it's no STi, the Legacy GT comes with more than 250 horsepower and a manual transmission, yet also comes with four doors and lots of room. For the BRZ driver who wants an extra couple of doors, the Legacy GT is a viable option. It also has characteristics of adaptive suspension, wherein a straight line around town it feels soft, but feels much tighter around a corner. You can find a 2012 Legacy GT for around $15,500.
If what you want as a baseline is a Subaru, it's not hard to find a model that will give you what you want. As you can see, aside from the 22B STi each option can be very affordable as well.
Sours: https://instamotor.com/buy-used-car/best-cars/best-subaru-models
Subaru's Problem and How To Reach 200,000 Miles
If You Want The Best Subaru Model, It's Not Forester Or Outback
You would think the newly-redesigned Subaru Forester would be the most-awarded vehicle in the stable but it's not. And it's not even the top-selling Outback. Which model gets most accolades from Kelly Blue Book? It's the 2019 Crosstrek that walks away as the top Subaru vehicle with the most awards.
What does it mean for consumers?
Kelly Blue Book (KBB) gives out a slew of awards every year like the Best Buy Awards, Best Auto Tech Awards, Best Resale Value Awards, Lowest Cost to Own Awards and Brand Image Awards. In addition, the various car accolade lists created by KBB's editorial staff this year, included the 10 Coolest Cars Under $20,000, Best Family Cars, and 10 Best SUVs Under $30,000. The awards can help when you are making the decision which car to buy.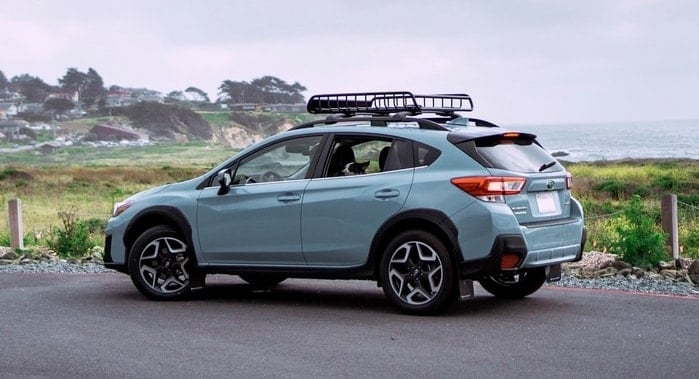 Why 2019 Subaru Crosstrek?
Up until this year, the Subaru Crosstrek was leading all nameplates as the only model up in sales over the previous year. With the arrival of the new fifth-generation Forester and Subaru offering incentives on the outgoing Outback models, that has changed. But Crosstrek still gets more accolades from KBB than any other Subaru model. If you are looking for a compact SUV hatch, it's worth a look and it could save you money.
The Subaru Crosstrek scored two of Kelley Blue Books top awards. The compact SUV earned the Best Resale Value Award and 5-Year Cost to Own Award. The 2019 Crosstrek small SUV holds its value better than all other Subaru vehicles in the lineup and is the lowest cost-to-own vehicle in the popular Compact SUV / Crossover category.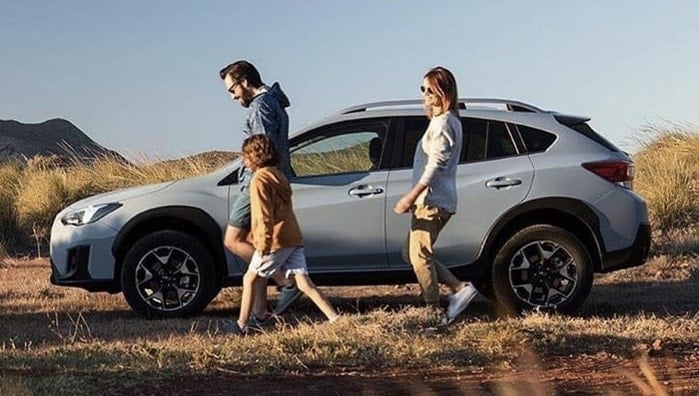 KBB says the 2019 Crosstrek compact SUV has the best resale value of any car in the segment. At 36 months, Crosstrek retains 63.7 percent of its value and at 60 months: 49.3 percent. Crosstrek beat the all-new 2019 Toyota RAV4 and the newly-redesigned 2019 Subaru Forester to take home the honors.
KBB says, "The 2019 Subaru Crosstrek is a small but mighty crossover that offers the all-season practicality of ground clearance and all-wheel drive, plus the city-friendly size that makes it easy to maneuver around town."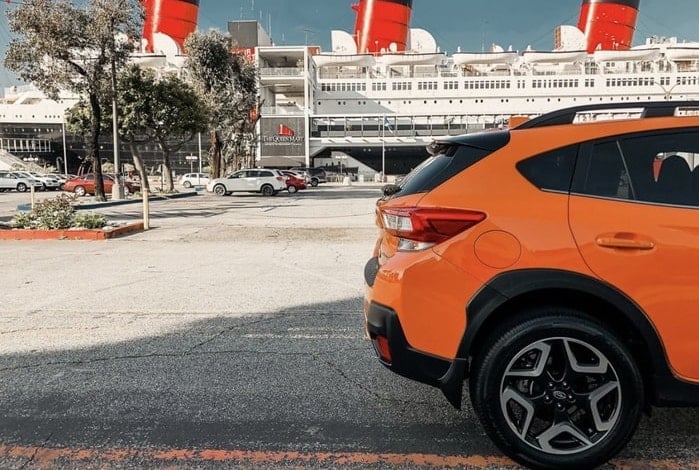 Along with the 2019 Subaru Crosstrek being the sixth most-awarded vehicle among the 350 automotive models available in the marketplace, the Subaru brand was number three on KBB's 10 Most Awarded Brands of 2019 list. They were only behind number one Honda and Toyota at number two.
If you are looking for a compact SUV hatch, the 2019 Subaru Crosstrek is worth a look and it could save you money.
Watch 8 Outdoor Accessories For Subaru SUV Campers: Forester, Outback and Crosstrek Owners and click to subscribe to Torque News Youtube channel for daily Subaru and automotive news analysis.
You Might Also Like: Subaru Crosstrek Suddenly Sees Brand's Biggest Decline, Last Year It Was The Mega-Star
Bookmark my Subaru page and be sure to follow the latest Subaru Crosstrek model change reports on Facebook, Twitter, Instagram, Subaru Report. Tweet your Subaru news tips to us @SubaruLegitNews and we'll give you a shout out! Be sure to check back tomorrow for more Subaru news and updates.
Leave your comments below, share the article with friends and tweet it out to your followers!
Photo credit: Subaru, Timmons Subaru
Sours: https://www.torquenews.com/1084/if-you-want-best-subaru-model-its-not-forester-or-outback
Model best subaru
Subaru
With over 50 years in America, Subaru succeeds because it knows exactly what its customers want: rock-steady reliability paired with the all-weather assurance of all-wheel drive. The Forester offers room for five and ample ground clearance for off-road adventures. If you need more space, the Ascent has the same ground clearance and room for up to eight. The Outback is smaller than either the Ascent or the Forester. If you have a need for speed, check out the high-horsepower Subaru WRX or the more powerful WRX STI.

The next generation of Subaru's rear-wheel-drive BRZ sports car remains as driver-focused as ever while adding a bit more power.
Advertisement - Continue Reading Below
---
---
The Subaru Solterra is an all-electric, all-wheel-drive compact crossover that was co-developed with Toyota and shares its platform with the forthcoming bZ4X.
The Subaru Ascent comes standard with all-wheel drive and myriad driver assists, but it's undermined by an uncouth powertrain and an unremarkable third row.

---
Subaru's standard all-wheel drive and outdoorsy image apply perfectly to the 2022 Forester, which offers a taller seating position than the similarly sized Outback wagon.

---
Besides coming in both sedan and hatch body styles and having standard all-wheel-drive, the Subaru Impreza needs to up its game to sell.

---
If Subaru's lifted and ruggedized Outback station wagon doesn't appeal to you, the brand's mechanically similar 2022 Legacy family sedan might do the trick.


The 2022 Outback station wagon is based on an SUV-influenced formula that Subaru has made so successful, several automakers are now imitating it.

---
---
Advertisement - Continue Reading Below
The next Subaru WRX looks to revitalize the image of this rally-inspired sport compact with more power, enhanced driving dynamics, and bolder styling.
With flexible seating configurations and a cushy ride, the Subaru Ascent is a fine tool for shuttling families, but it's not the most compelling three-row crossover.

---
With standard all-wheel drive, a comprehensive features list, and a conservative but practical cabin, the 2021 Crosstrek is a perfect example of what makes a Subaru a Subaru.
---
Subaru's adventurous brand image and practical nature converge in the 2021 Forester, but its relaxed driving dynamics make it anything but exciting.
---
Apart from being enjoyable to drive and a solid value, the Subaru Impreza lacks the overall refinement and fuel frugality of its classmates.
The 2021 Subaru Legacy shares its platform and powertrains with the Outback station wagon but trades the rugged appearance for something less adventurous.

---
---
Advertisement - Continue Reading Below
Subaru has cultivated a following of adventurous and pragmatic folks, and the 2021 Outback station wagon defines that culture with its innate ruggedness.
The Subaru WRX is raw compared with other sport compacts, which gives it a unique brand of driving verve that's its own special form of entertainment.
---
The Subaru WRX STI is about the closest thing to a road-legal rally car, which is exciting for die-hard rally enthusiasts and exhausting for everyone else.
---
Fitted with standard AWD and up to eight seats, the 2020 Ascent ensures that large families safely reach their destination no matter the weather.
---
With an unfiltered driving experience and surprising practicality, the 2020 BRZ is one of the cheapest and purest sports cars around.
More a lifted hatchback than a true SUV, the Crosstrek is a perfect example of what makes Subaru a Subaru.
---
---
Advertisement - Continue Reading Below
The Forester is great at normal SUV tasks and offers a roomy interior, but what was once a fun option in the crossover category has lost its spark.
The Impreza is a good value overall and it offers great safety accolades, but its slothlike acceleration and average fuel economy hold it back from leading the segment.
---
While the 2020 Legacy's styling doesn't scream "active lifestyle," this sedan stays true to the Subaru ethos of no-nonsense all-wheel-drive transportation.

---
With standard all-wheel drive and myriad popular features, the Outback is exceedingly capable and loaded with contemporary technology.
---
Love it or hate it, the 2020 Subaru WRX refuses to be ignored: raucous and rambunctious, it wears its rally-car inspiration as a badge of honor.
The WRX STI offers all-wheel-drive traction and jaw-dropping acceleration, and still makes a statement after all these years.
---
---
Advertisement - Continue Reading Below
A versatile cabin and countless desirable features make the Ascent a compelling three-row SUV that upholds the Subaru tradition.
The 2019 Subaru BRZ delivers sports-car performance and surprising practicality to driving enthusiasts on a budget.
---
Touchy-feely marketing suggests that love is what makes a Subaru a Subaru, but the features that really define the brand are rugged styling and standard all-wheel drive.
---
Fueling Subaru's success is American consumers' desire for SUVs and all-wheel drive—two things that make the 2019 Forester an alluring choice.
---
Standard all-wheel drive, fantastic safety ratings, and a comprehensive suite of infotainment features make the 2019 Subaru Impreza sedan and hatchback a compelling choice in the compact-car marketplace.
With standard all-wheel drive and a suite of available safety tech at a price that undercuts competitors, the 2019 Legacy is a smart buy.
---
---
The 2019 Outback's capability as both a cargo hauler and an all-weather companion appeals to buyers with adventure on the mind.
The 2019 Subaru WRX might be one of the quickest and most powerful sport compacts available for less than $30,000, but it's also one of the least civil.
---
The 2019 Subaru WRX STI has been a mainstay in the sport-compact scene for years.
---
The 2018 Crosstrek looks rugged, is well built, and has standard all-wheel drive; it's what makes a Subaru a Subaru.
---
The 2018 Subaru Impreza provides good value in a well-equipped compact sedan with decent driving characteristics, but it's held back by a sluggish engine.
The 2018 Subaru Legacy leads its class in safety ratings and standard all-wheel-drive capability, but it lags behind in several other key areas.
---
---
The Subaru Outback is a roomy, versatile station wagon with extra ground clearance and all-wheel drive that easily handles light-duty off-roading.

The 2018 Subaru WRX delivers enthusiast-worthy performance, but it lacks refinement.
---
The 2018 Subaru WRX STI is a proper rally rocket with handling and ride to match, but the competition out-refines it.
---
The Impreza offers good value in an all-wheel drive sedan, but its slothlike acceleration keeps it behind the class leaders.
---
The Outback is a practical, capable, and safe choice, but it's not much fun to drive.
The Subaru Tribeca offers a surprising amount of practicality, even if it's not especially fun to drive.
---
---
Sours: https://www.caranddriver.com/subaru
Which Subaru is right for you? - Crosstrek, Forester, Outback
10 Best Subaru Models Of The Decade
Subaru has a reputation — it builds active, agile, and outdoor-friendly automobiles. It's home to a rally legend, the Subaru WRX STI that continues to win accolades in the track. If you are looking for a vehicle to take out for fishing or kayaking, with hauling capabilities, then you better check out the current Subaru SUV lineup. The Japanese automaker flourishes because it designs and builds what its clientele wants, earning the brand an almost cult, rock-solid following.
RELATED: Subaru's Most Budget-Friendly Cars, Ranked
It doesn't matter what you are looking for, from the nimble Impreza to the rugged rumbling WRX, Subaru has it all. With its Symmetrical All-Wheel Drive system standard, heightened clearance, and need for speed, there's no terrain too icy, muddy, or hellish these cars can't get through. If anything, there are hundreds of videos on YouTube of Subaru automobiles pulling out full-fledged trucks, police cars, and buses out of sticky situations. Here are ten best Subaru models of the decade.
10 Subaru Exiga
The Exiga isn't your popular Subaru vehicle; in fact, it defies everything that the brand has developed for the past couple of decades. The Subaru Exiga is the brand's attempt into the crossover SUV market and initially launched during the 2007 Tokyo Motor Show. According to the manufacturer, the name Exiga is a combination of words meaning "exciting" and "active."
Part of its perks includes a supersize panoramic sunroof with a theater-style seating where the rear occupants sit higher than those at the front. The high trim variant comes with leather seats with pearl white-and-blue trims. Its rear seats incorporate fold-down tray tables like those you'd expect on a plane. The Exiga is a worthy entry, but still has a lot to do to beat its competition.
9 Subaru Tribeca
The Subaru Tribeca, while completely out of the brand's line of designs, offers a surprising amount of practicality, even though it's not as exciting to drive. The Tribeca comes with a 3.6L V6 paired to a five-speed automatic transmission, making 256hp.
RELATED: 10 Things We Know About The 2020 Subaru WRX STI (So Far)
The Subaru Tribeca comes with Subaru's SAWD system and makes a worthy choice for prospective individuals looking to get an all-wheel-drive vehicle. The Tribeca falls short with a poor interior that's not comfortable compared to its competition; it's also not as engaging behind the wheels compared to its rivals.
8 2019 Subaru Legacy
There are a few things that make the Subaru Legacy a worthy purchase — it comes standard with all-wheel drive, and a suite of safety tech features at a price that undercuts its competitors.
The Legacy makes a fun, good quality ride sedan for the family. Its interior is quite comfortable, with spacious cargo space and smartphone support through Android Auto and Apple CarPlay. The 2019 Legacy comes with a 2.5L, making 175hp and an optional 3.6L flat-six paired with a CVT.
7 2020 Subaru WRX STI
The Subaru WRX STI is a legend — it won more accolades than any car in its class when it comes to rally. It has a devout following with flaring high tempers when devotees are slightly provoked about the model. The WRX STI is perhaps one of the few Japanese sports cars that have its origins as a classic and not rotting somewhere in a heap.
related: The 10 Most Powerful 4-Cylinder Engines Ever
The WRX STI is WRX's high-profile version with more tech and a much higher price tag. The 2020 WRX STI comes with a 2.5L turbocharged 4-cylinder, making 310 hp and 290 lb-ft of torque. But its rally performance traits come with a few lemons — it's extremely noisy, and perhaps not the vehicle to buy if you are looking to have a great relationship with your neighbors.
6 2019 Subaru WRX
If you are looking for a quick car that's powerful and falls below the $30,000 mark, then the WRX makes your perfect choice. But its affordability doesn't come without a few downsides — the WRX has an extremely loud cabin thanks to its rally aspects. You won't get an impressive infotainment system either, and its interior is rather drab.
However, you still get a ton of power if you are looking to sacrifice comfort, with an all-wheel-drive system to top it up. The 2019 WRX comes with a 2L turbocharged 4-cylinder engine mated with a standard 6-speed automatic CVT transmission, making 268hp and 258 lb-ft of torque.
5 2019 Subaru Outback
While it's actually a station wagon, Subaru calls the 2019 Outback an SUV. The Outback has a very impressive profile — its capability to haul and tow. as well as tackle all-weather conditions make it a tough competitor to beat in its class. It's an adventurer's car. It comes with a ton of driver-assist tech on all its models, with the all-wheel coming standard on all variants.
The 2019 Outback comes with a 2.5L 4-cylinder or a 3.6L six-cylinder option. It offers great fuel economy but lacks the "fun to drive" factor common with Subaru brand vehicles. The 2020 Version comes with an optional turbocharged version.
4 2020 Subaru Crosstrek
The 2020 Subaru Crosstrek at first glance looks rough and rugged with all its plastic cladding and above-the-ground lifted stance. However, it offers a car-like driving experience and feels much more like driving an Impreza than an off-roader. It comes standard with an all-wheel-drive all trims, just like many Subaru products.
RELATED: 10 Things You Didn't Know About The Toyota Supra
The Crosstrek comes with either a 2L 4-cylinder engine or an optional plug-in electrical hybrid setup. The hybrid version can run on full electric for 17 miles. While it's hard to picture the Crosstrek harrowing through a dirt road, it offers the trappings of a modern SUV in a value-added package.
3 Subaru BRZ
Most new-age sports cars come with overly complex systems aimed at improving drivability, leaving very little room for the driver input. The BRZ does the complete opposite — just like the Mazda Miata, the BRZ offers an authentic driving experience and shares much of its structure with the new Toyota 86, which is fairly practical and equally fun to drive.
While the BRZ could do with a lot more power and torque, its impressive handling and instantaneous feedback place it among the best affordable sports cars on the market. All BRZs come with a naturally aspirated 2L 4-cylinder engine paired with a standard 6-speed manual transmission, making 205hp and 156 lb-ft.
2 2020 Subaru Ascent
The 2020 Subaru Ascent, like most Subaru models, comes standard with all-wheel drive. It's a large family car that will take your kids safely to school and handle all your shopping at the convenience store regardless of the weather. The Ascent boasts a flexible cabin with three rows of seats that feel more like a minivan than an SUV.
It's Subaru's largest model and the Japanese automaker ensured it comes standard with driver-assist tech, including automated emergency braking, as well as lane assist. All Ascent models come with the same engine and Subaru's continuously variable automatic transmission.
1 2019 Subaru Forester
The 2020 Forester is perhaps the best-matched Subaru model when it comes to showcasing its adventurous brand image. The Forester comes in a similar size as the Outback station wagon but offers a little bit more ground clearance. It's the perfect fishing or kayak trip vehicle, with towing and hauling capabilities.
The Forester sells extremely well in the US, and part of the reason is that they are easy to love and hard to hate. It comes standard with all-wheel drive powered by the same 2.5L engine you would get on the Outback paired to a CVT transmission, making 182hp.
NEXT: Best & Worst Subaru Models, Ranked
ShareTweetEmail
Here's Why 2022 Could Be A New Beginning For TVR
TVR has had its fair share of problems over the years but is their luck about to change next year with the new Griffith?
Read Next
About The Author
Humphrey Bwayo (200 Articles Published)
In love with JDMs.Specialize in Restomod projects, barn finds and swaps. Hotcars contributor since 2017.
More From Humphrey Bwayo
Sours: https://www.hotcars.com/best-subaru-models-decade-2010s-outback-forester/
You will also like:
.
615
616
617
618
619