25 Easy Embroidery Projects For Beginners With Free Patterns
Have you ever marveled over the beauty of an embroidered pillow? How about a t-shirt that has a custom message that was done in embroidery? Now, have you ever wished that you could do that, too? Well, now you can. If you have been wanting to try embroidery, which is a beautiful way to decorate by the way, I've found 25 of the easiest patterns to get you started. All of these are perfect for teaching you how to embroider and you can use the patterns to create so many beautiful things.
From pillow cases and bibs to wall décor, you're going to love how versatile these patterns are and what you can create from them. Embroidery is an art that uses an embroidery hoop, thread and a needle to create marvelous images. If you have ever wanted to be able to personalize gifts or customize your own handbags, clothing or other items, now is the time to learn embroidery. And speaking of personalizing gifts, I've got a great collection of 25 hand sewn gifts with free patterns that you simply have to see.
Embroidery can be used to add décor to just about anything and it's a really easy craft once you get the hang of it. You can use these patterns to make beautiful quilts, baby bibs, t-shirts or just about anything you want. And, if you want to add some embroidery to a homemade accent pillow, I've got a list of 30 DIY accent pillows that would be perfect for adding your embroidered touch. So, whether you're looking for a new hobby or craft or you want to create beautiful new things to give to family and friends this holiday season, I'll show you 25 really easy beginner embroidery patterns that will get you started.
1. Embroidery Heart Sampler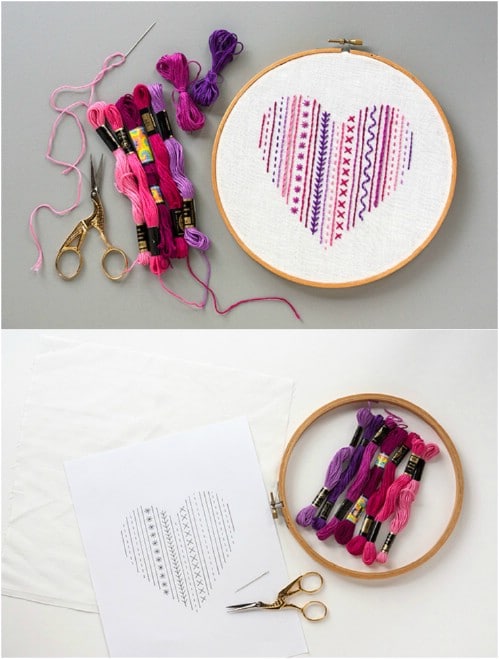 I love this heart that is done in so many different embroidery stitches. This is perfect for decorating towels or anything you want, really. It's also a great pattern for learning the different stitches, because you use so many in creating it. If you have never embroidered before, I strongly recommend trying out this heart to get used to the different stitches to use in other patterns.
Tutorial/Pattern: adventures-in-making
2. Holiday Santa Embroidery Pattern
I love this Santa silhouette pattern. It's really easy to embroider and perfect for making your own DIY Christmas ornaments. You could also fill this one in if you wanted and really dress it up. The pattern is so easy and leaves you plenty of room to customize if you want. You could also do this one on towels or other materials and turn it into a wonderful DIY Christmas gift.
Tutorial/Pattern: birdbraindesigns
3. Lovely Spring Bouquet Embroidery Pattern
This lovely spring bouquet is so easy to embroider. You can choose the colors that you want to create this one, so it's perfect for adding as home décor – you can match up the colors of your existing décor. This one won't take you long at all to finish. You could even turn it into pillow cases or kitchen towels to give as holiday gifts and have them finished in a weekend.
Tutorial/Pattern: downgrapevinelane
4. Bee Happy Embroidery Sample
This little bee picture is made with many different stitches, so it's a great first project. You'll learn the straight stitch as well as a sating stitch, French knot, lazy daisy and so many others. By the time you finish this bee pattern, you'll practically be an embroidery expert and be able to take on more complicated patterns.
Tutorial/Pattern: followthewhitebunny
5. Easy Beginner's Bee Embroidery Pattern
This little busy bee is so easy to embroider and he's perfect for decorating any number of things from kitchen towels to clothing for babies. This one is so very simple and only uses a minimal amount of embroidery thread. You can honestly have this one done in an hour or so, even if it's your very first embroidery project.
Tutorial/Pattern: beeskneesindustries
6. Easy Vegetable Garden Embroidery Sampler
I love how easy these samplers are to embroider and this vegetable garden one is no different. It's super easy to set up and you can try different stitches to create your veggies. Samplers are the perfect way to get really comfortable with embroidery because they allow you to be as versatile as you want. This veggie pattern is great for hanging in the kitchen when it's finished or you could easily do this on a set of kitchen towels.
Tutorial/Pattern: thespruce
7. Easy Arrow Embroidery Pattern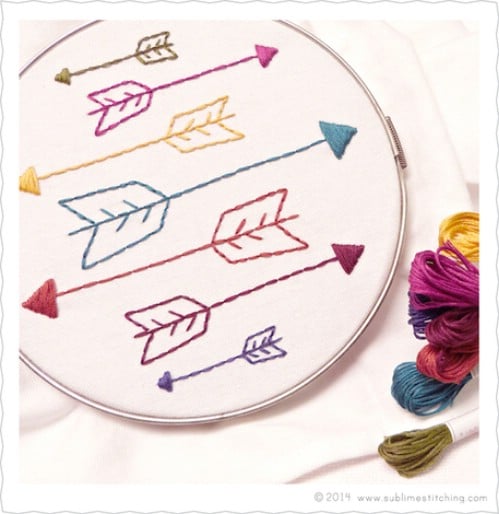 These little arrows are super easy to embroider and the pattern in general is an easy one for beginners. You just choose different colors and practice your stitches by making multiple arrows on your material. You can then use your arrows in any number of decorating projects from little boy's room décor to pillow cases and so much more.
Tutorial/Pattern: craftfoxes
8. Sweet Posies Embroidery Pattern
These little posies are so easy to embroider and they are perfect for decorating. You use a number of different colors to make these and you can transition them to a holiday pattern by simply using more reds and greens. Or, make this a spring pattern by using bright colors. This one is so versatile and the stitches are super easy to do.
Tutorial/Pattern: sewmamasew
9. Fall Leaf Embroidery Pattern
Use these fall leaves to decorate your home for Thanksgiving! They're so easy that you can get a number of them finished before the holidays and the pattern is really easy to follow. The leaves are gorgeous and you can change them up by simply using different colors when you stitch them. If you want a really simple beginner project that doubles as DIY fall décor, this is it.
Tutorial/Pattern: cutesycrafts
10. Beginner's Floral Embroidery Design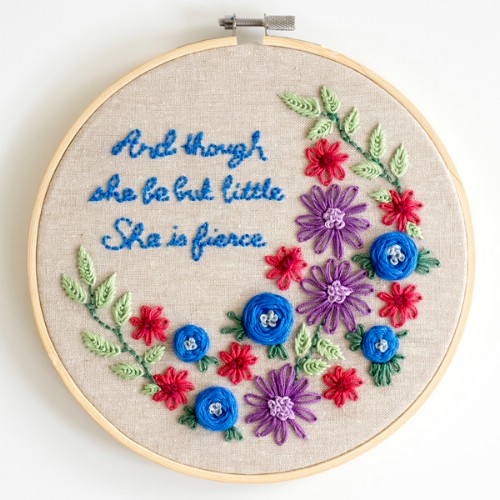 This floral design is so lovely and it has a very inspirational quote…that you also embroider. You can get the pattern in two different sizes and it is simple filled with lovely flowers, that are much easier to create than you may think. This would make beautiful wall art when it is finished or you could turn it into a t-shirt, tote bag or a tapestry to give as a gift to inspire someone special.
Tutorial/Pattern: dabblesandbabbles
11. Love Without Reason Pattern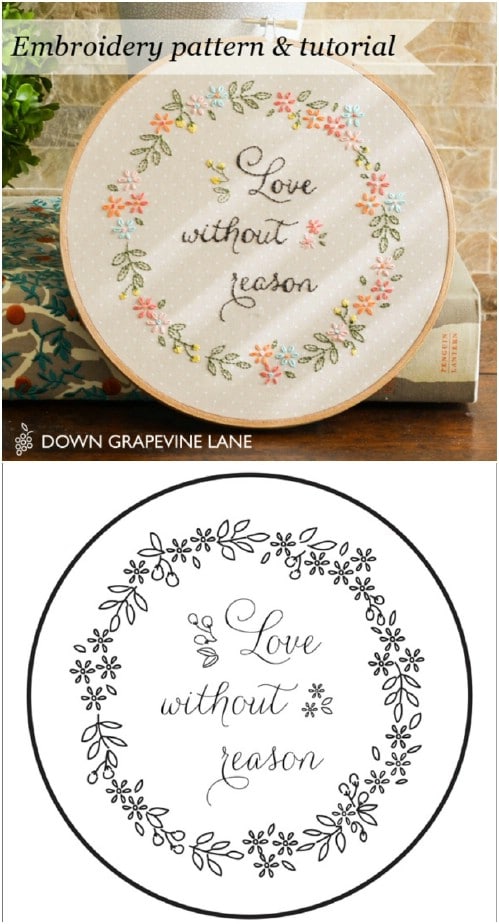 I love this pattern partly because of its message and party because it is so quick and easy to do. This is gorgeous when it's finished and is perfect for gift giving or adding to your own home décor. Frame it or just hang it in the embroidery hoop when you finish it – the colors are perfect for just about any décor and the message is so inspirational.
Tutorial/Pattern: downgrapevinelane
12. Personalized Embroidered Drink Sleeve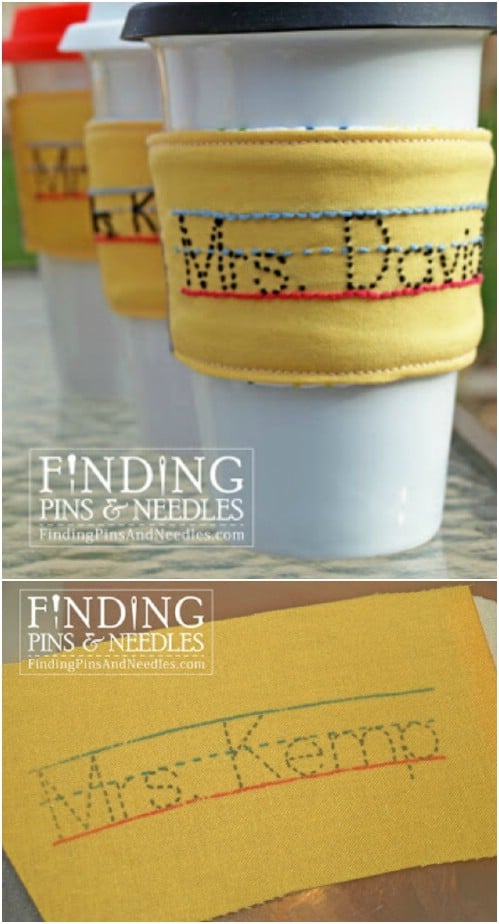 This little embroidery project is so quick and easy to finish and you end up with a lovely gift to give to teachers for the holidays. It's a pencil drink sleeve and you can embroider their names right on the sleeve. The pattern is so very easy and honestly, you can have these finished in about an hour or so, so you have time before the holidays to personalize a drink sleeve for all of your kids' teachers.
Tutorial/Pattern: findingpinsandneedles
13. Reverse Monogram Embroidery Pattern
These monograms are great for decorating or gift giving and they are really easy to do. You need to know the back stitch, but that's an easy one to learn. Honestly, as detailed as they are, these aren't nearly as complicated to make as you would think. You can easily finish one up in a weekend or faster if you catch on really quickly. You print off your own template for this one and then just embroider around it.
Tutorial/Pattern: flaxandtwine
14. Easy Garden Path Sampler
This garden path sampler is perfect for creating embroidered art for garden lovers. Plus, this teaches you how to do the granito stitch which is really simple and the perfect way to make open petals. It's an alternative to the lazy daisy stitch and can be used in so many things from flowers to making animal eyes. This garden path sampler will only take you a few hours to complete and you can fill it in with various other stitches for practice.
Tutorial/Pattern: andstitches
15. Valentine Heart Embroidery Pattern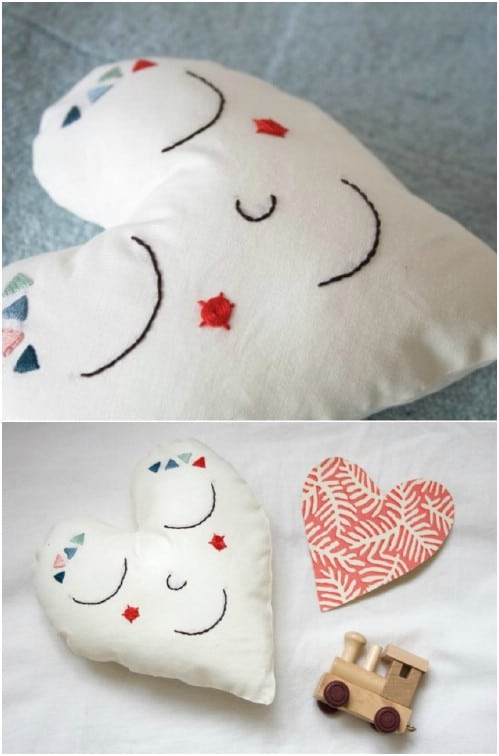 Okay, so it's not Valentine's Day, but it soon will be so this heart embroidery pattern is a good one to try. You use a template for your embroidered design and you use those designs to make the most adorable heart shaped pillow. Kids are going to love this or you can use it as an accent pillow in the living room or bedroom. The stitches and pattern are super easy to follow, too.
Tutorial/Pattern: gidsyandjo
16. Beginner Mod Embroidery Sampler Pattern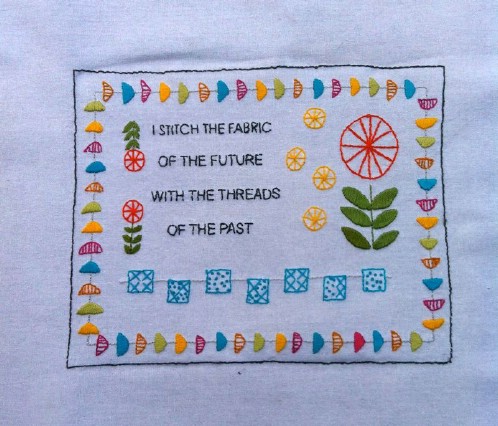 This little pattern uses a number of stitches and is perfect for beginners who need to practice. It makes an adorable square embroidery when it's finished and is really fast to work up. It's great for adding some fall coloring to your home – just use orange, brown, red and yellow embroidery thread and stitch away!
Tutorial/Pattern: thestitchupblog
17. DIY Springtime Stitches Embroidery Sampler
I love sampler patterns for learning all of the different stitches required to make something beautiful. This springtime sampler gives you the opportunity to learn so many different stitches and when you're finished, you have a lovely springtime piece to decorate your home. This one is so colorful and the stitches are really easy to learn. Use bright colors to add this to your floral décor for summer.
Tutorial/Pattern: bobbypinbandit
18. Easy DIY Hand Embroidered Cards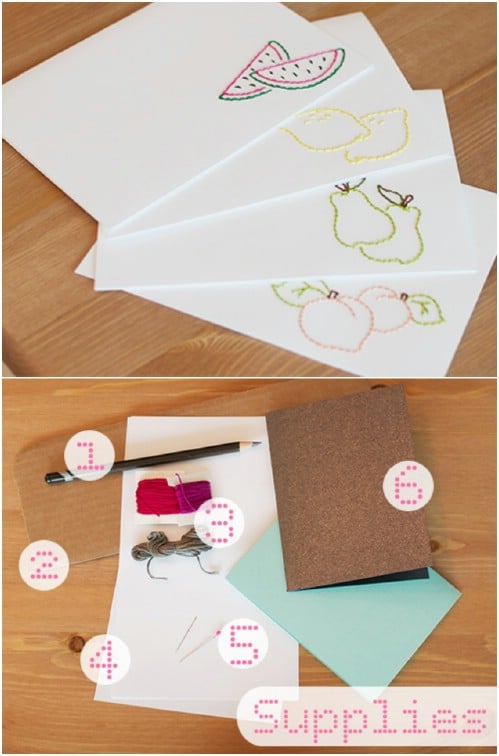 These hand embroidered cards are perfect for just about any occasion and they all display a lovely fruit silhouette. The embroidery is super easy to do and each card should only take you a few minutes to complete. You can actually do any design that you want – even make holiday cards, because you draw in the image yourself. Then just fill it in with embroidery threads in appropriate colors. These are much easier to make than they look and will give you wonderful homemade cards to hand out.
Tutorial/Pattern: mrhandsomeface
19. DIY Embroidered Wool Scarf
If you are looking for an embroidery project that gives you a lovely gift to give, this embroidered wool scarf with its feather stitching is perfect. Not only is this a gorgeous scarf when it's finished, it is super easy to make and you can have it finished in a weekend. The straight stitches on the front of the scarf have a herringbone look on the back, so you could totally make this a reversible piece.
Tutorial/Pattern: craftfoxes
20. Easy DIY Garden Sampler Embroidery Pattern
This garden pattern has so many different flowers and it is the perfect pattern to use for practice on your various embroidery stitches. You use basic stitches like the lazy daisy stitch, stem stitch, chain stitch and French knot, but you can also add in other stitches if you need practice with them. This one is really versatile and makes a lovely wall hanging when it is finished.
Tutorial/Pattern: sewmamasew
21. Sampler Turtle Embroidery Pattern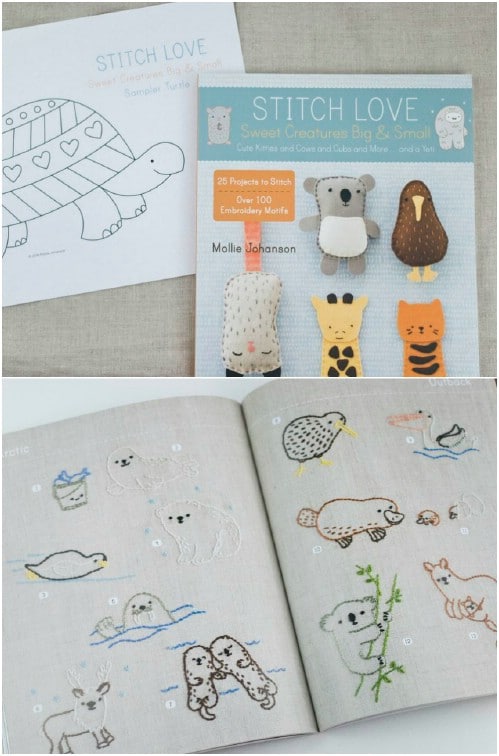 This sampler turtle also uses a number of different stitches and you can add your own for practice. The designs can be done in many different ways. You start with a basic outline and hen embroidery the lines within the shell in any stitch that you prefer, or any stitch where you may need a bit of extra practice. Turn this little turtle into an adorable wall hanging or stitch him right onto a t-shirt or pillow case.
Tutorial/Pattern: thespruce
22. Ice Cream Cone Mandala Sampler
Here is another super easy embroidery pattern and one that allows you to try out different stitches. This ice cream cone mandala is adorable when it is finished and it is much easier to stitch than it looks. You can do this in any size that you want, just adjust the template when you download it. You use the back stitch on this one as well as the stem stitch, split stitch and seed stitch, but you can totally add in your own stitches to make it more unique.
Tutorial/Pattern: thespruce
23. Easy Chicken Scratch Heart Pattern
Chicken scratch or Amish embroidery is my favorite of all stitches and it is one of the easiest to do. It creates such a beautiful look, almost like lace when it's done right. This heart sample uses chicken scratch, which you do on gingham fabric, and makes an absolutely gorgeous piece when it's finished. Chicken scratch is simply making an "X" with your embroidery thread and it gives you the loveliest pieces.
Tutorial/Pattern: rabbitgirlcrafts
24. Embroidered Heart Ornament
If you want to create your own Christmas ornaments, this embroidered heart is a great pattern to try. You could do this one in any number of different colors or stick with traditional red and green. This is a hardanger pattern which is much easier to embroider than it looks. It makes a stunning DIY ornament that you can hang on your tree or gift away as a gift.
Tutorial/Pattern: madetotreasure
25. Cute Donut Embroidery Pattern
I love the cuteness of this donut pattern and this one is super easy to embroider. How adorable would this be on an apron? This one is actually on a zippered pouch, which you can make yourself, or you can just use the embroidery pattern to transfer this to just about anything you want. This would be so cute on a little girl's dress, don't you think?
Tutorial/Pattern: flamingotoes
Sours: https://www.diyncrafts.com/31694/crafts/25-easy-embroidery-projects-for-beginners-with-free-patterns
10 Free Embroidery Hoop Patterns
Beautiful Bouquet
Stitch a bouquet of beautiful blooms with this floral design, perfect for stretching your embroidery skills.
---
Proud as a Peacock
Peacocks are such beautiful birds, their striking colouring and bold patterns lend themselves well to being translated into embroidery!
---
Peter Rabbit
Join in the fun with our exclusive Peter Rabbit embroidery project.
---
Prickly Customer
This spiky two-tone succulent looks clean and modern in its beautiful gold geometric terrarium
---
Feeling Fruity
Learn how to make this charming motto that can be displayed in a hoop, added to an upcycled garment or stitched onto a handmade gift.
---
Pick of the Bunch
Use felt to create this colourful and easy-to-make decoration.
---
Poodle Doodle
Whip up an ode to four-legged friends with a clever embroidered hoop.
---
Best in Snow
Gliding down the slopes with a polar bear hot on their heels, these skiers would look equally at home in a hoop as they would embroidered onto a cosy jumper.
---
Perfect Poinsettia
This pretty make would be a lovely Christmas gift.
---
Blossom Burst
Enjoy some slow stitching with this beautiful blossom-filled mandala embroidery hoop
---
FREE! 99 Motifs for Crafting
Use these small motifs (including alphabet charts) in borders, samplers and to add a little bit of fun to any project.
Sours: https://craftworld.com/cms/free-embroidery-hoop-patterns/
I love hand embroidery so much, that I've designed several free embroidery patterns for you to download. I decided to gather them all in one post, so you can easily find the patterns that I offer for free. There are over 20 of them. So many great ones to choose from! Just click the link above each of the photos, and you'll get instructions to access my free embroidery pattern library. Make sure to check out my shop for more beautiful embroidery patterns and my embroidery eBook. If you need help with any of the stitches, I have video guides on my embroidery stitches guide page.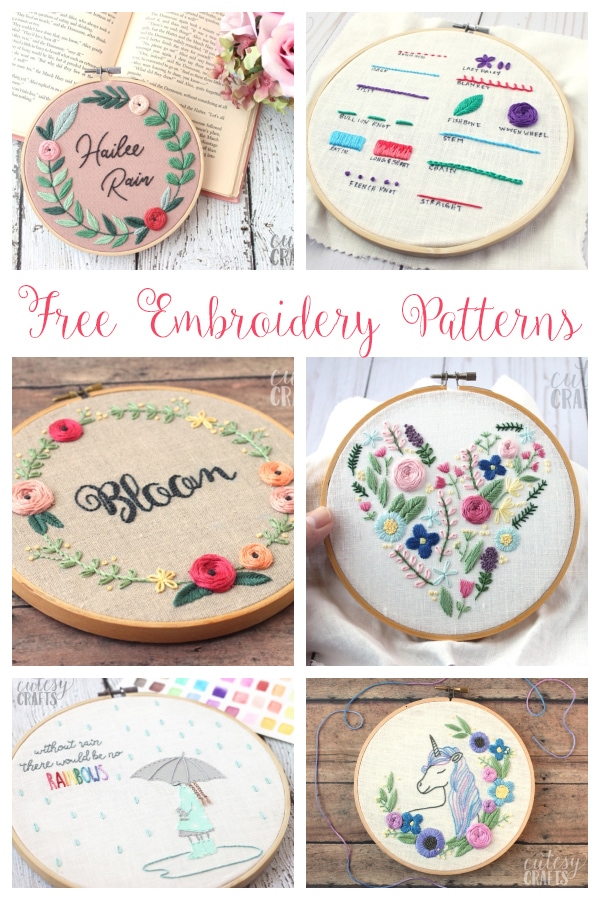 20+ Free Embroidery Patterns
Red Flowers Embroidery Design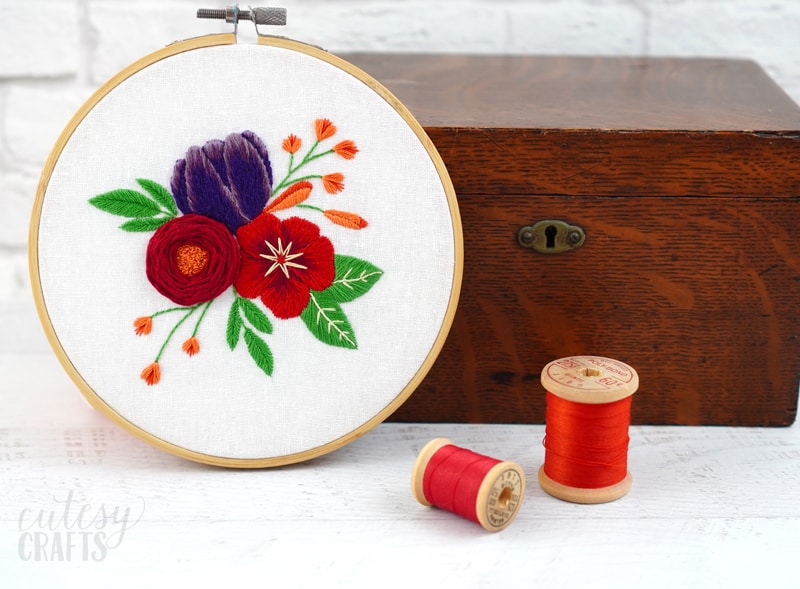 Sloth Easy Embroidery Pattern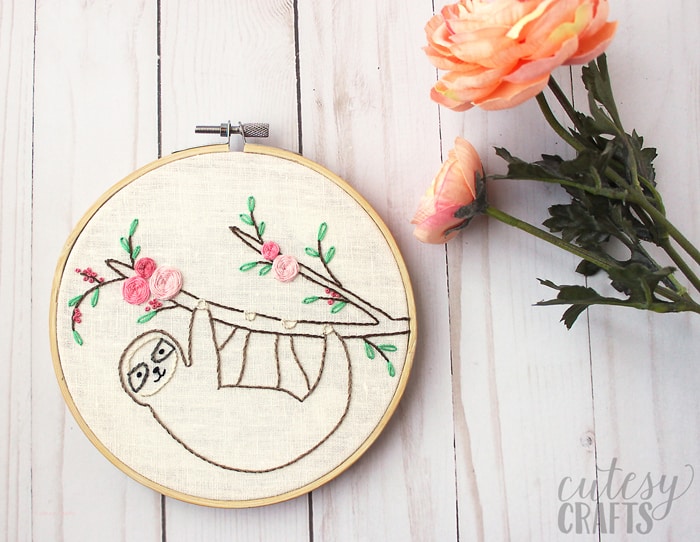 Baby Embroidery Pattern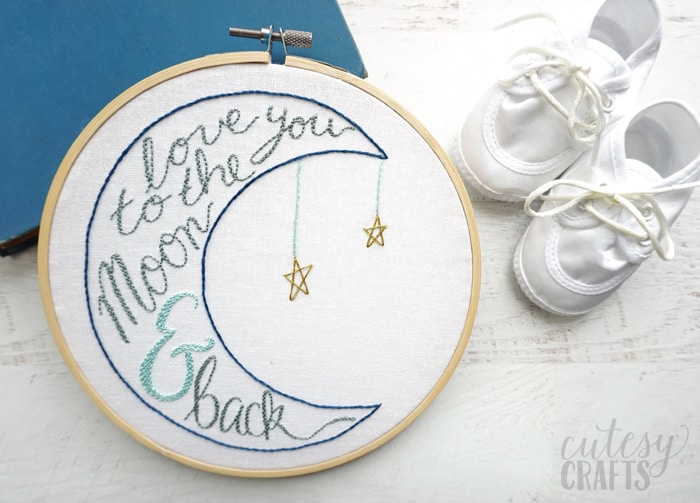 Floral Wreath Embroidery Pattern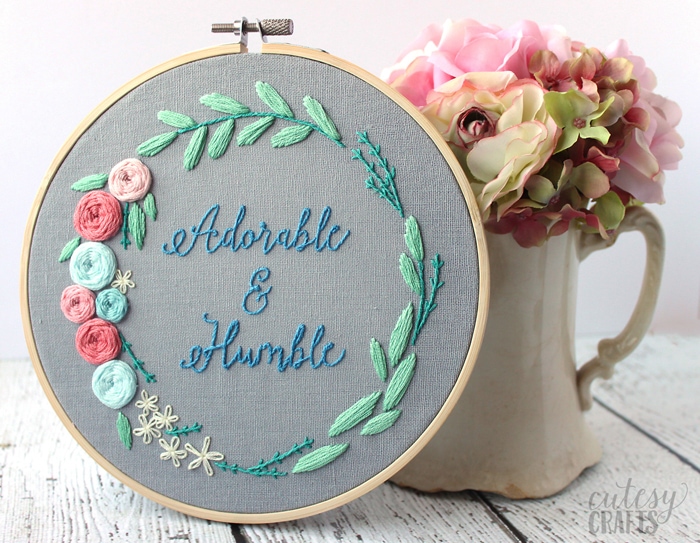 Embroidered Christmas Ornament Bicycle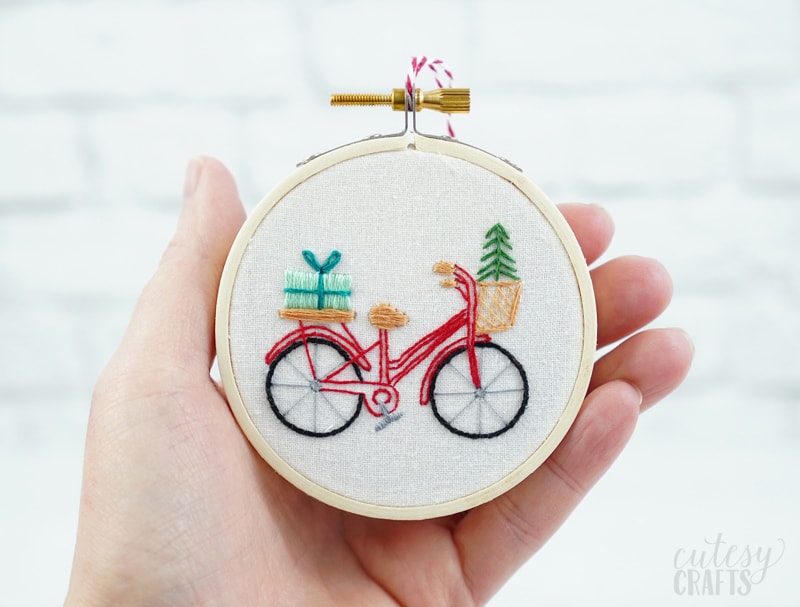 "You Are Enough" Hand Embroidered Quote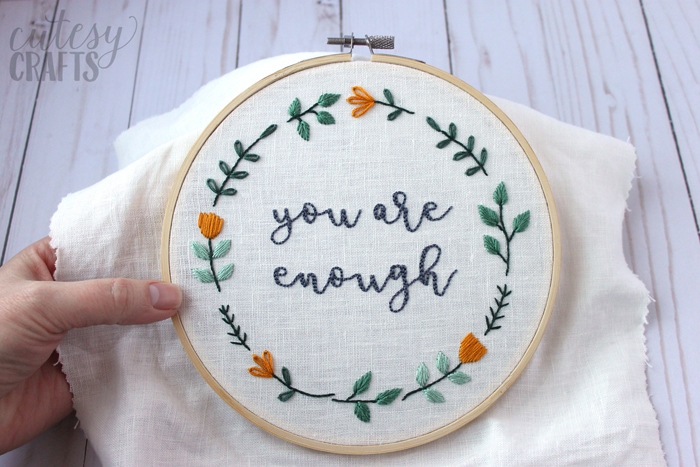 Christmas Embroidery Pattern Ornament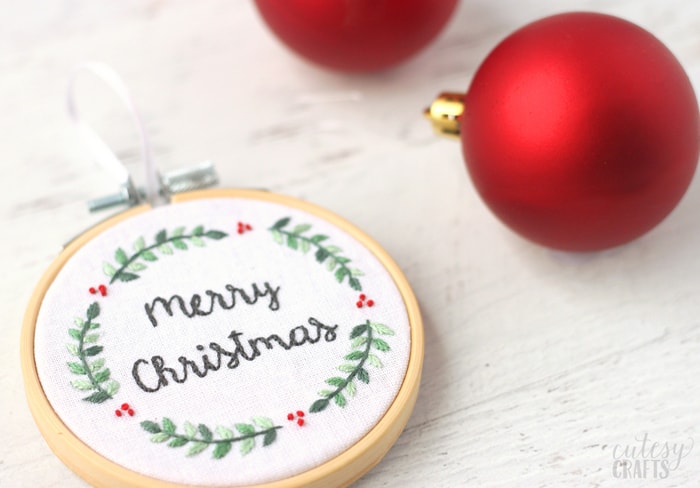 DIY Denim Jacket with Embroidery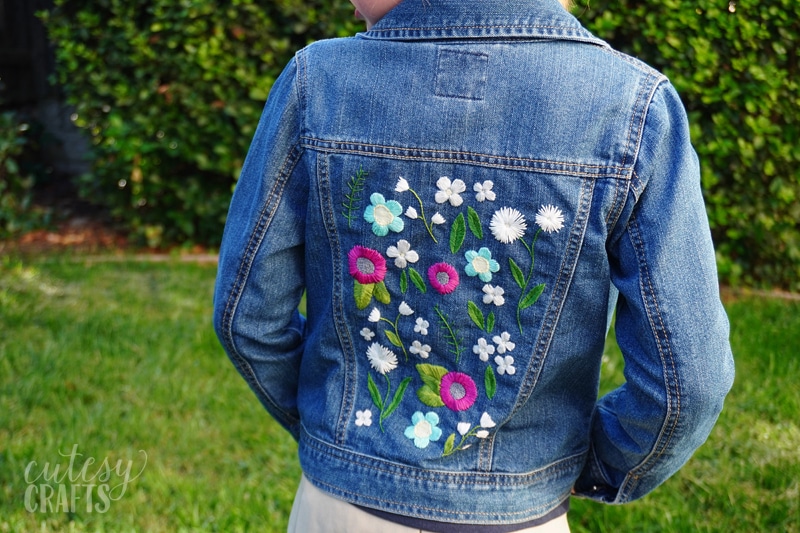 Free Thanksgiving Embroidery Pattern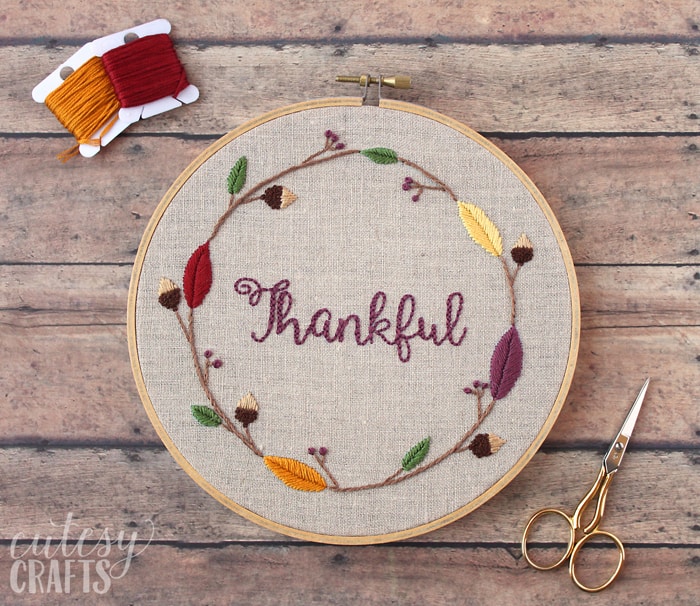 Succulent Embroidery on Canvas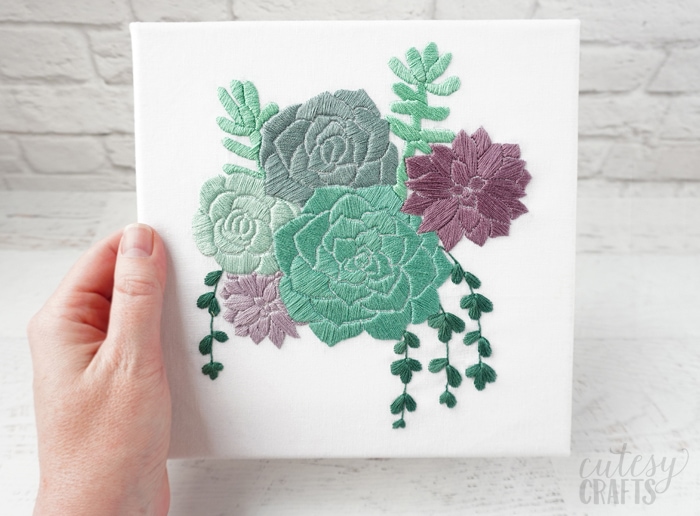 Free Embroidery Sampler Pattern – Includes Video Stitch-Along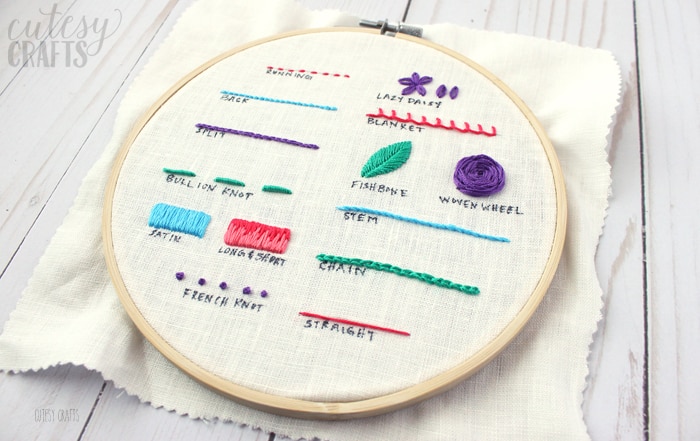 Free Hand Embroidery Necklace Patterns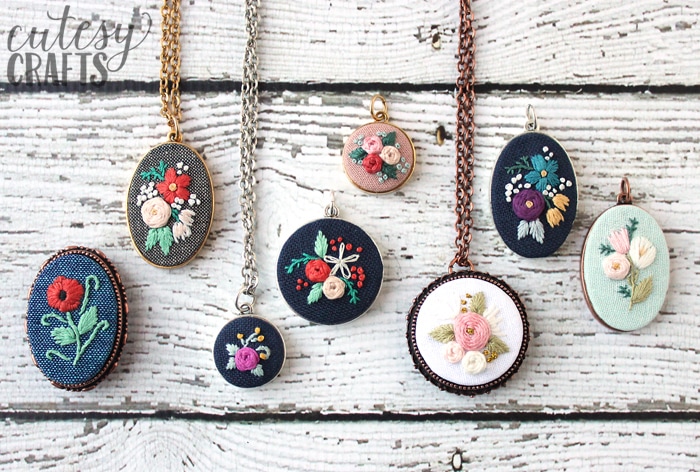 Cross Stitch Rose Burlap Bag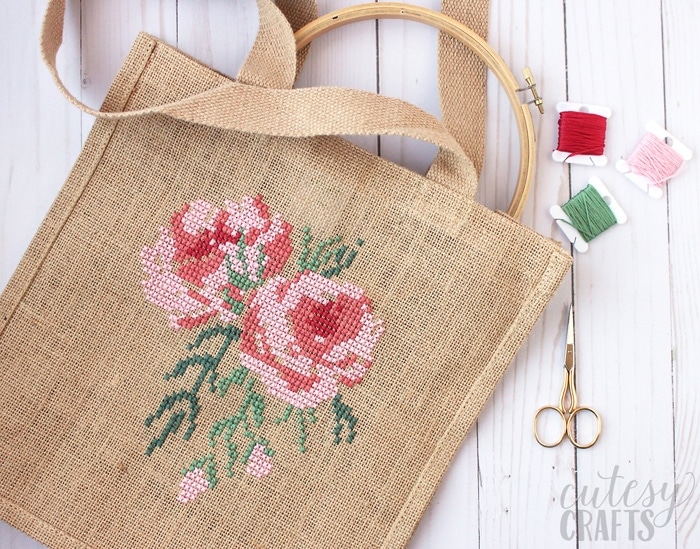 Mini Embroidery Hoops with Free Patterns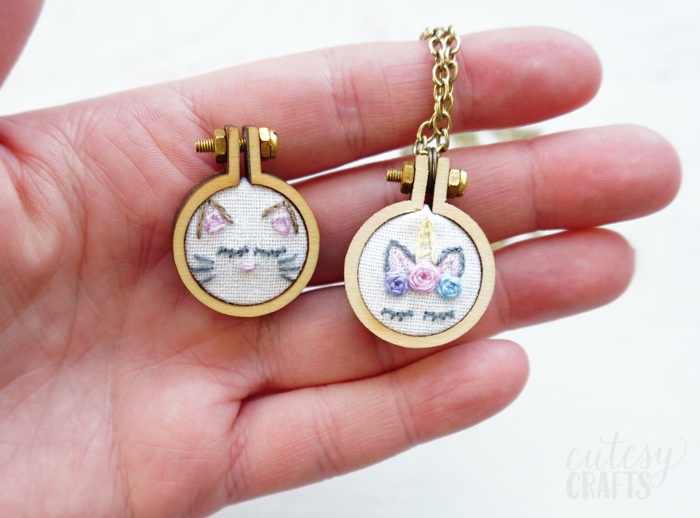 Heart Flower Embroidery Design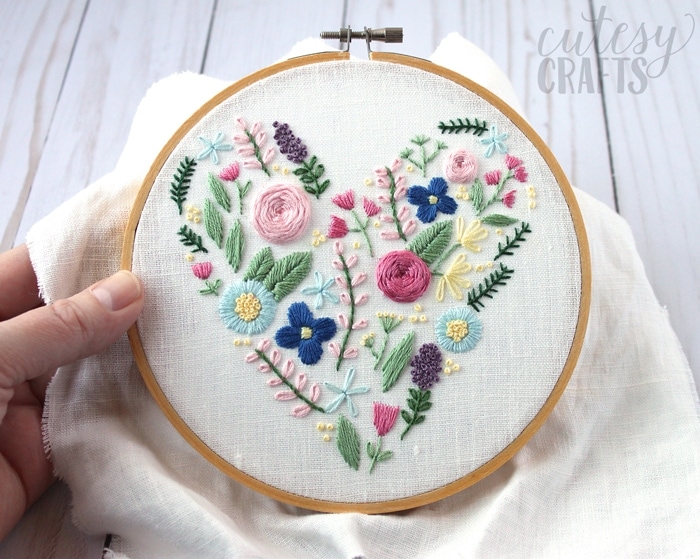 Floral Name Embroidery Hoop Pattern – Includes Video Stitch-Along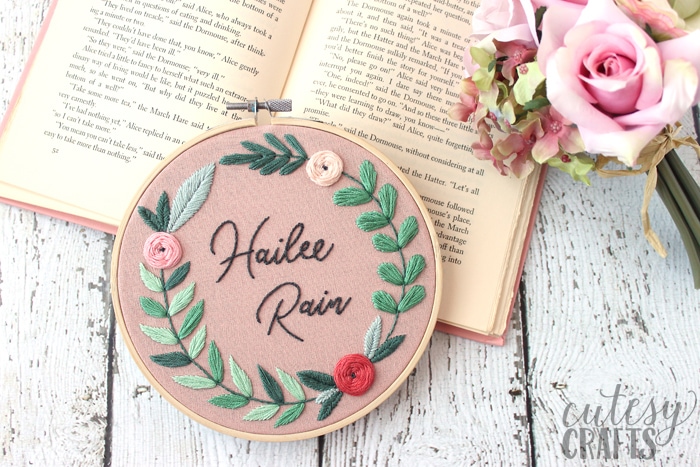 "Without Rain" Free Hand Embroidery Design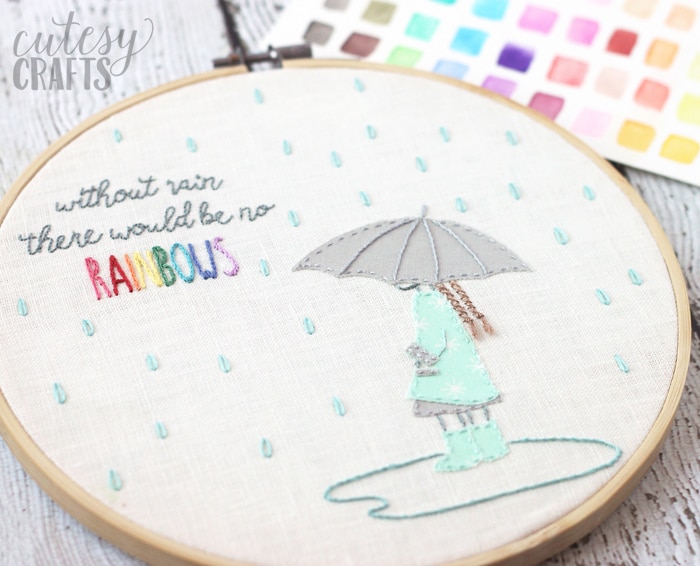 Flamingo and Peacock Embroidery Pattern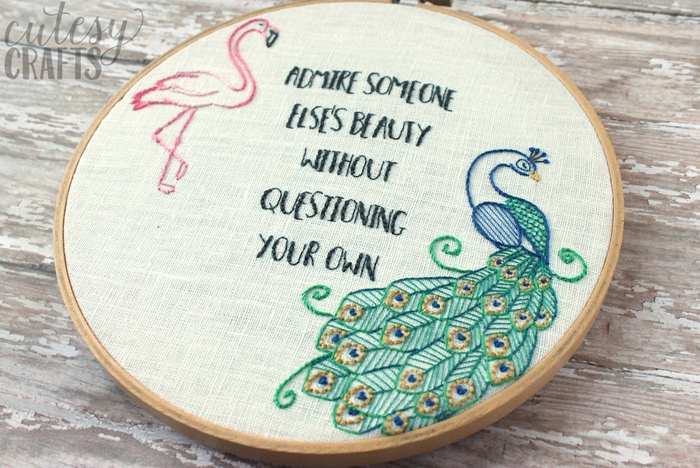 Free Embroidery Design – "Choose to Believe"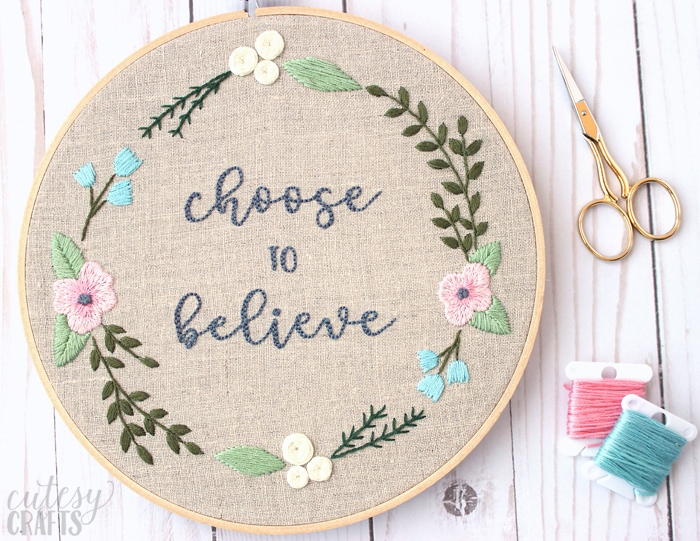 Blue Floral Embroidery Pattern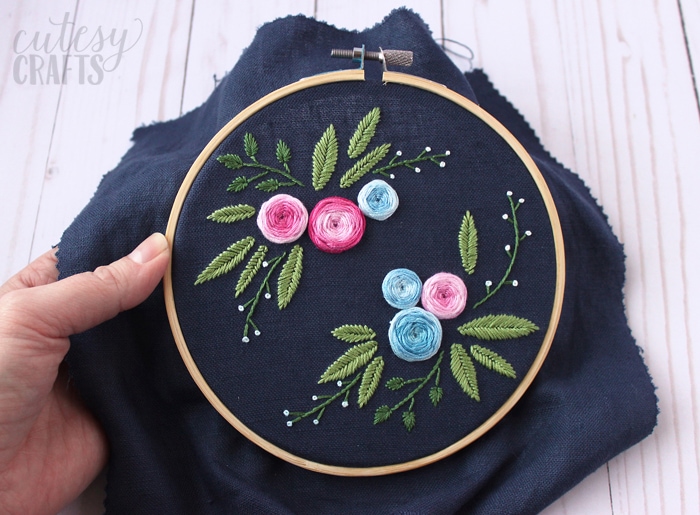 Floral Unicorn Embroidery Pattern – Includes Video Stitch-Along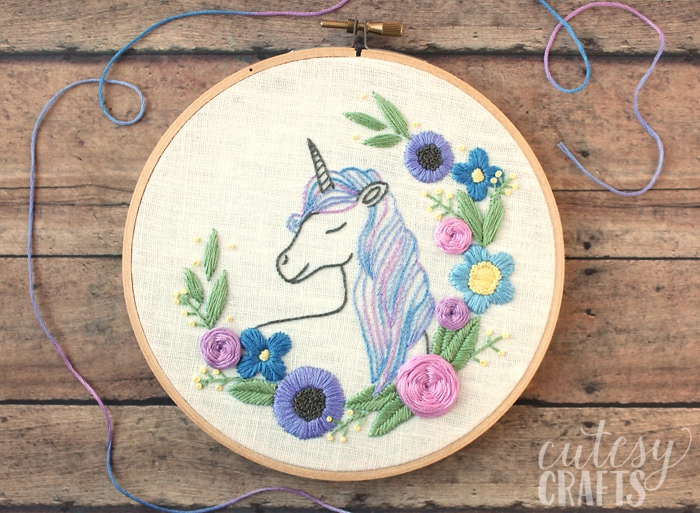 Mermaid Embroidery Hoop Pattern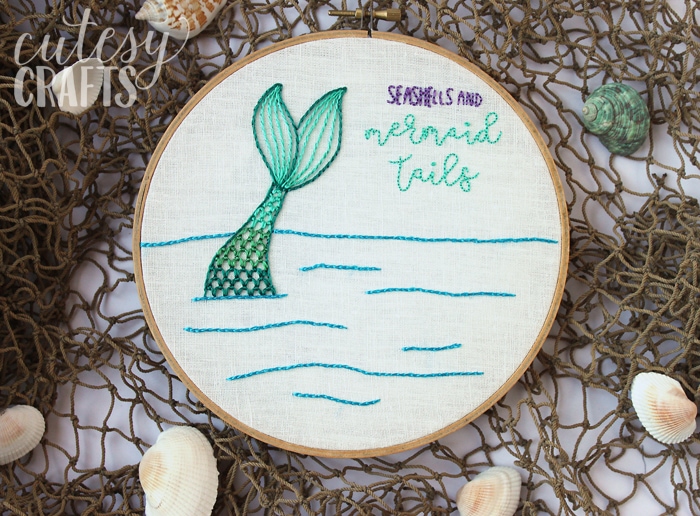 Fairy Tale Hand Embroidery Designs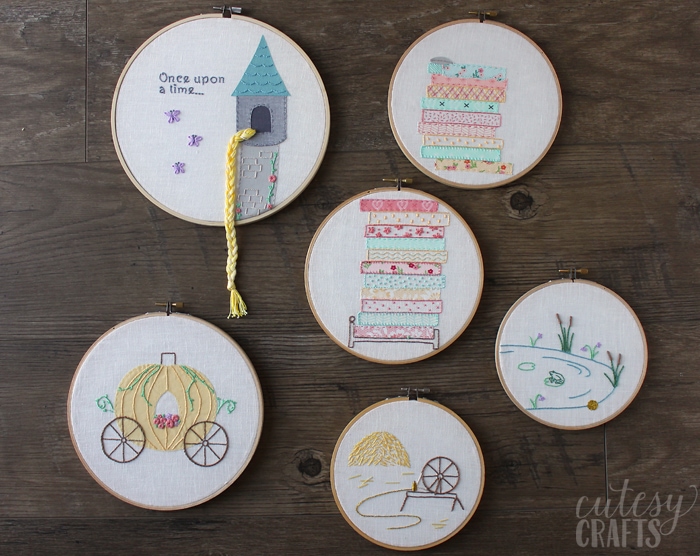 Embroidered Sewing Pouch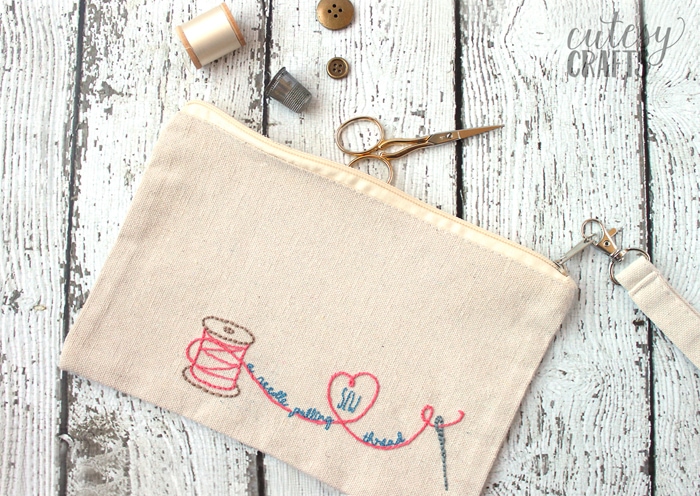 Embroidered Doily Dreamcatcher Tutorial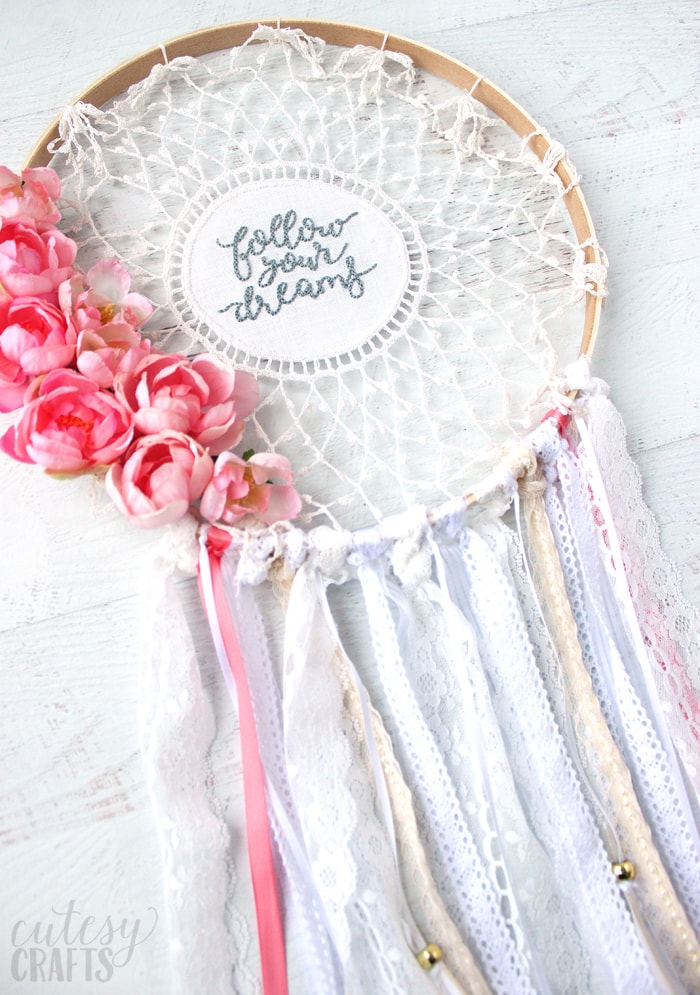 Embroidered Initial Necklace Tutorial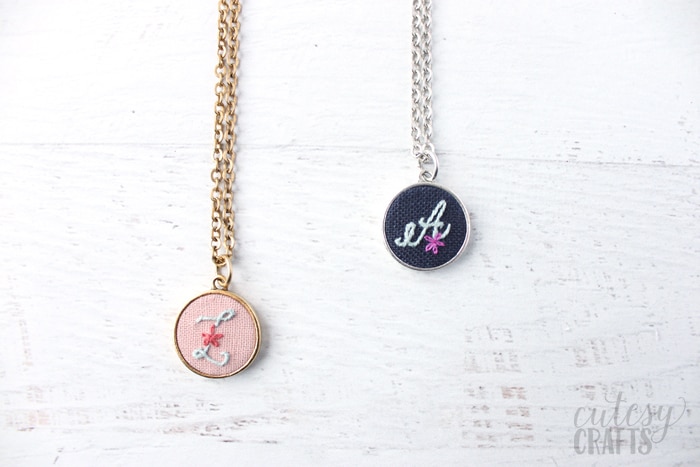 Butterfly Embroidery Hoop on Mesh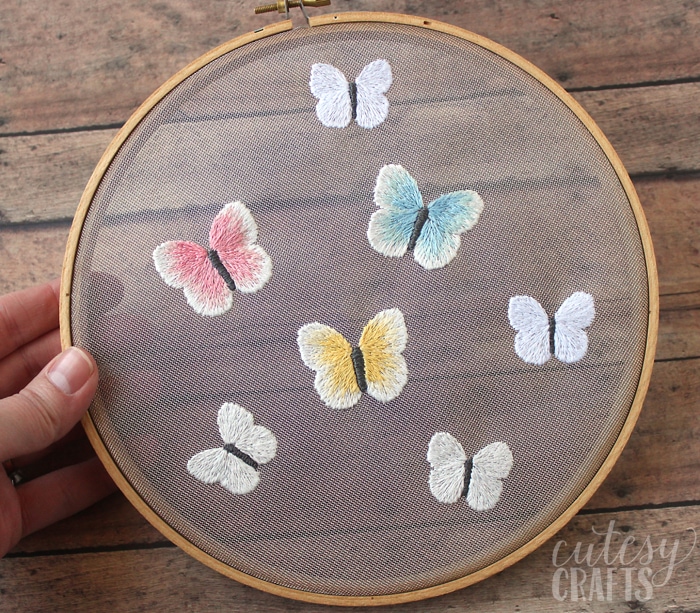 Bloom Hand Embroidery Pattern – Includes Video Stitch-Along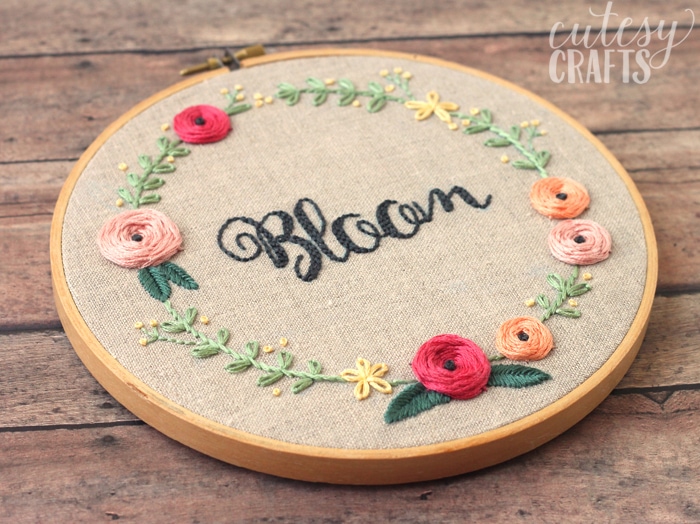 Fall Leaf Embroidery Pattern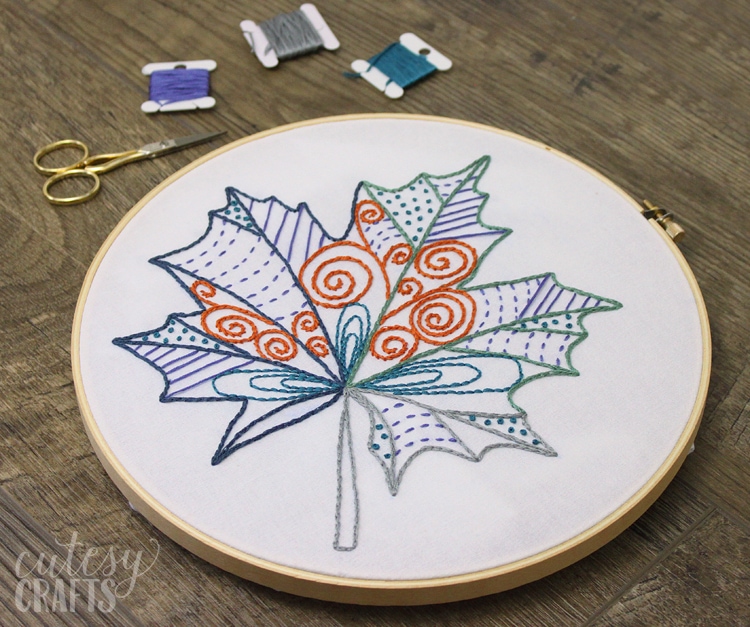 Haunted House Halloween Embroidery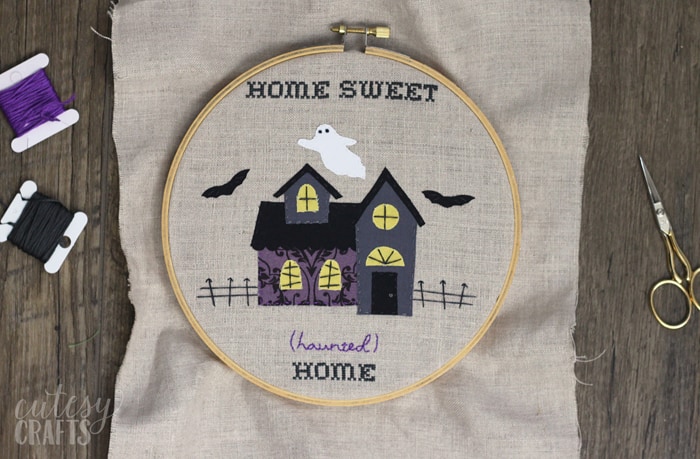 DIY Magnets with Small Flower Embroidery Patterns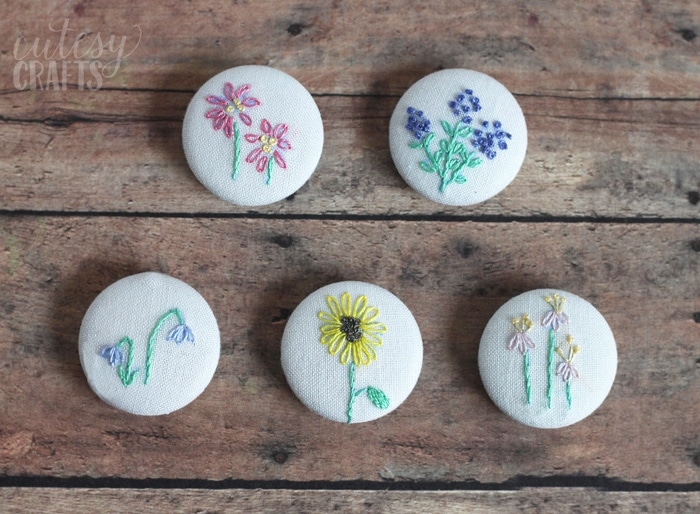 Home Sweet Home Trailer Embroidery Hoop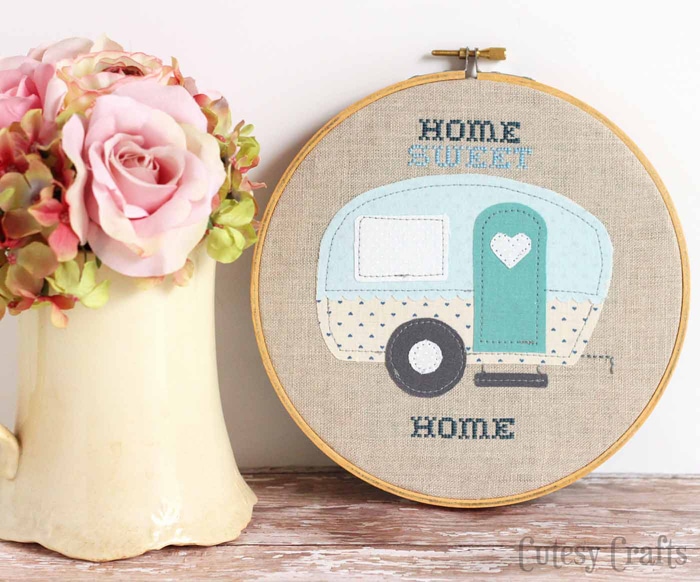 Easter Bunny Embroidery Hoop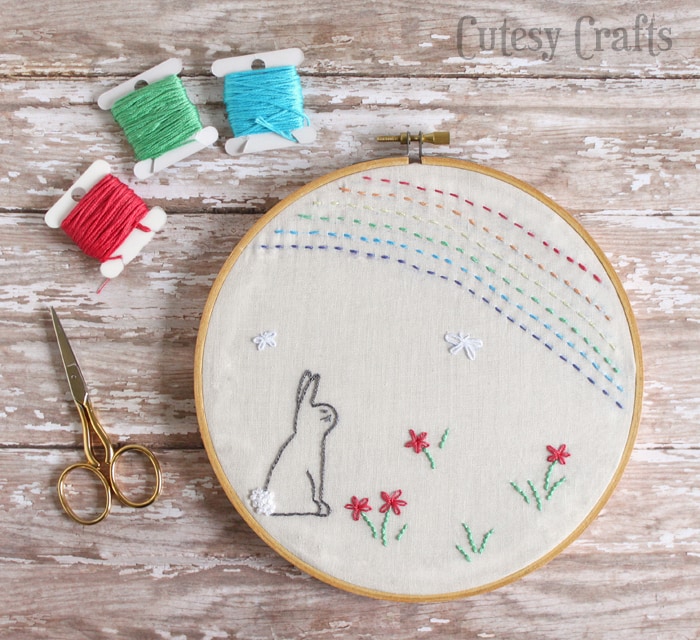 Free Embroidery Hoop Art Patterns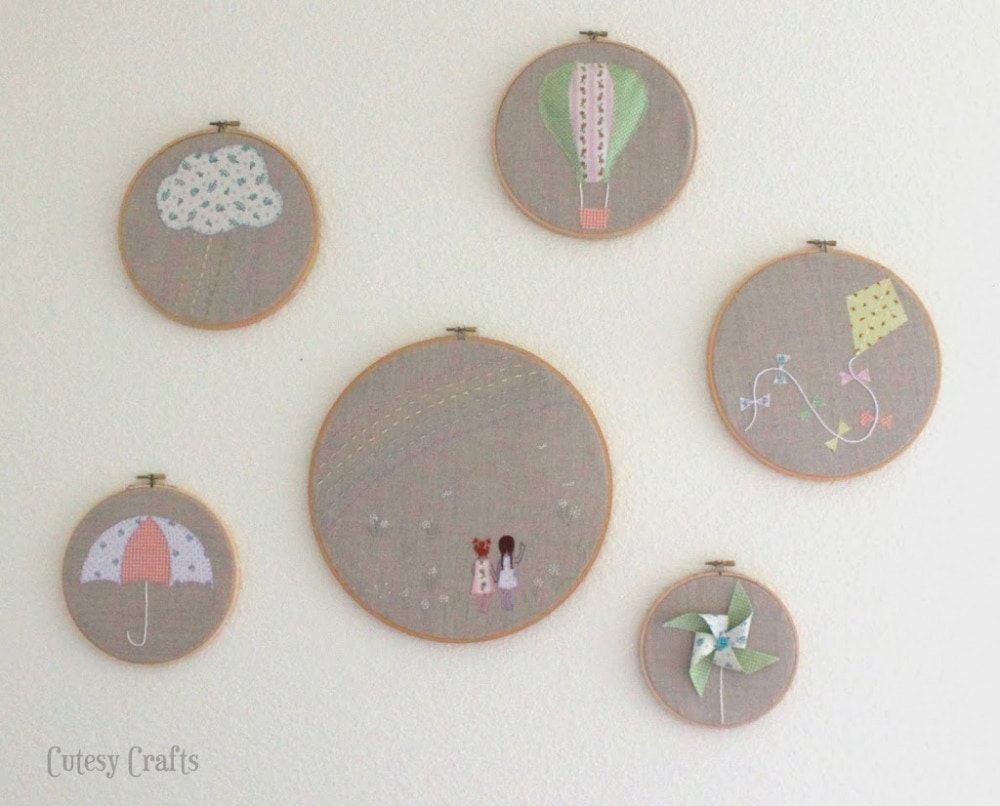 Shark and Fairy Embroidery Patterns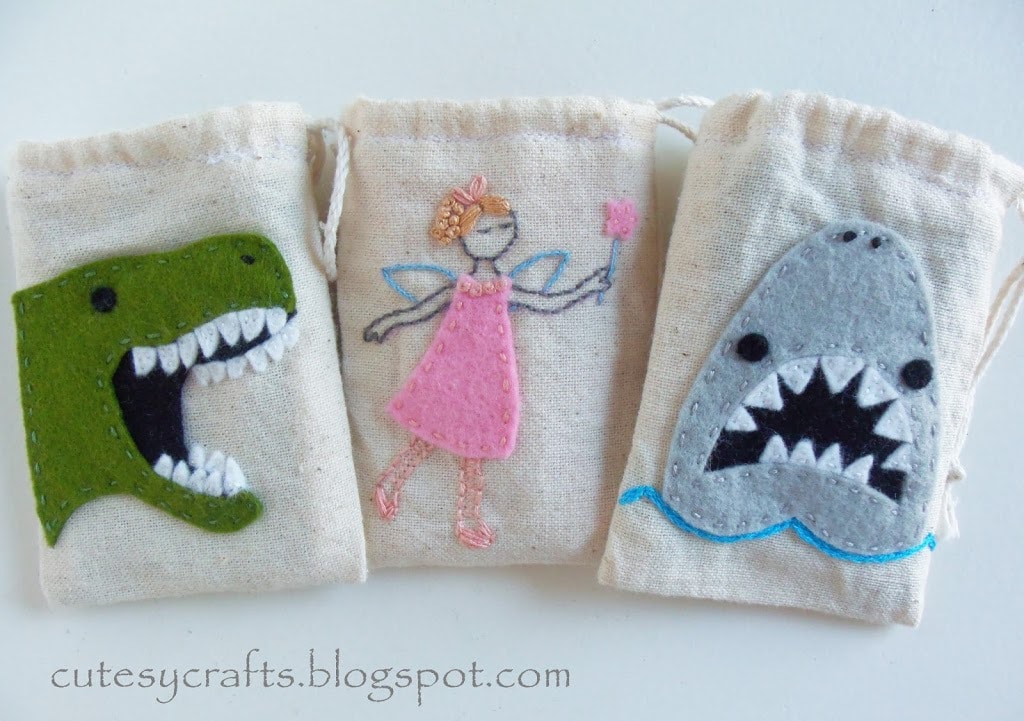 Hope you find something you like from these free embroidery patterns. I'm so happy that I get to share my love for embroidery with all of you! If you are new to embroidery, make sure to check out my How to Embroider for Beginners series. It's full of some really great tips and embroidery videos. A really great resource for anyone who likes to embroider or wants to learn how. To see all of my hand embroidery designs, click here.
Always feel free to change the colors and make them your own. I'd love to see your work, if you use one of my free embroidery patterns! Post your pics on Instagram and tag @cutesy_crafts and use hashtag #cutesycrafts.
Have leftover embroidery floss? Learn How to make Friendship Bracelets – The EASIEST way!
You might also like:
20+ Beginner Embroidery Patterns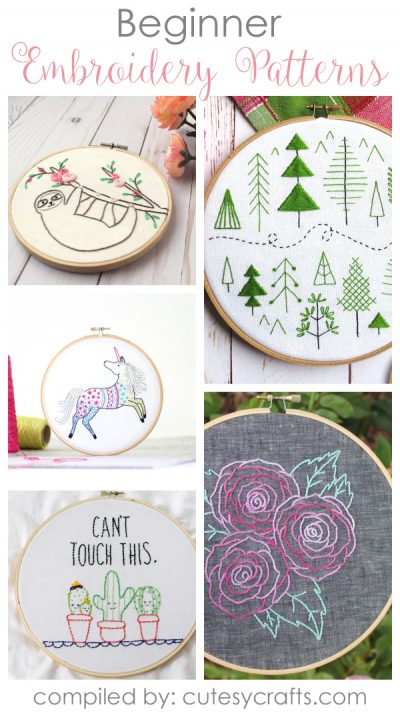 20+ Flower Embroidery Patterns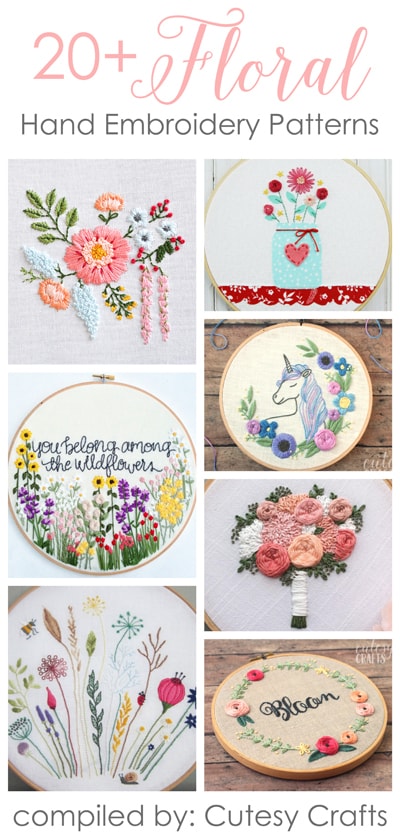 Sours: https://cutesycrafts.com/2018/10/20-free-embroidery-patterns.html
Embroidery for beginners. Floral wreath + free pattern #003
Using the Embroidery Hoop
An embroidery hoop is a life saver when it comes to embroidery stitching. It keeps the fabric taut and firm helping in making the stitches lay well over the fabric. I suggest using the Size 6 embroidery hoop.
Using the hoop is very easy. A hoop is made of two rings, one slightly smaller than the other. The fabric would sit between these two rings which will hold it taut. Here is how to use the hoop. But, first, you need to trace the desired pattern over the fabric and keep ready. Then, separate the two rings from each other- you can do so by unscrewing the nut on the bigger ring just enough. Do not unscrew all the way out!
| | |
| --- | --- |
| | |
| Fig 1: Place the smaller or inner hoop on a surface. | Fig 2: Next, place the fabric, face up (with the pattern facing you), on the hoop. Position it in such a way that the portion you want to stitch lies within the ring. |
| | |
| Fig 3: Now, loosen the bigger or outer hoop using the screw given at one side. Then, slip it over the fabric and the smaller hoop. Then, tighten the screw just enough to make the fabric tight and taut. If the fabric seems to be loose inside, just pull it a bit on the sides to make it tight. | Fig 4: This is how a hooped fabric looks like. No matter where you carry, the fabric will remain tight. Once you have finished stitching a portion of the fabric, you can remove and hoop the fabric again in the next position. |
Sours: https://www.embroidery.rocksea.org/reference/for-hand-embroidery-beginners/using-the-embroidery-hoop/
Hoop pattern embroidery
Methods for Marking an Embroidery Pattern on Fabric
You can mark or transfer an embroidery design on fabric in a variety of ways, and one of those will probably become your favorite. But even if you have a method that you prefer over the others, it's a good idea to be familiar with all of the options. The best choice of technique can also often depend on the weight or color of fabric being used.
Try as many of these transfer methods as you can and keep supplies on hand so that when you need to use a certain technique, you're ready.
Tracing
If your fabric is fairly thin, you can transfer the designs directly onto the fabric using a light source such as a light box or window, marking the lines with a chalk-based marking pencil or water-soluble transfer pen or pencil. In a pinch, a finely sharpened standard pencil will also work.
To transfer a design using a light source such as a window, tape the pattern to the glass and cover the pattern with the fabric. You should be able to see the design clearly through the fabric and trace the lines with your marking pencil or pen.
Heat Transfer Pens and Pencils
Heat transfer pencils or pens are also an option for marking an embroidery design on fabric and will work on both light- and heavier-weight fabrics.
Transfer pencils and pens are available in different colors and thicknesses, and the ink is activated by the heat of an iron.
However, these markings are permanent. The pattern lines will not wash out, and the marked lines must be completely covered with embroidery so they are not visible. Use a fine-tipped transfer pen for the best results.
To use a heat transfer pen or pencil, trace the design in reverse on a lightweight sheet of paper (the design is traced in reverse because the pressing process creates a mirror image of the design marked on the paper). The easiest and quickest way to do this is to print your pattern, turn it over, and then trace the design on the back side of the paper using the heat transfer pencil.
If you're using a pencil, be sure that it's very sharp while tracing. The pattern lines transferred to the fabric should be as thin as possible so that they do not peek out from under your beautiful embroidery.
To transfer the design to fabric, place the paper against the fabric and press with a hot iron, lifting the iron off of the paper before moving it to the next location. Do not iron by moving your iron back and forth along the paper, as this distorts the image.
Water-Soluble Stabilizer
When you are working on dark fabrics or if you have a detailed pattern, the water-soluble stabilizer method is a good option. With this material, you can print the pattern directly onto the stabilizer, then place that on your embroidery fabric.
After stitching through the fabric and stabilizer, soak the embroidery in warm water and the stabilizer dissolves away.
Because this method requires soaking, you will need to make sure that your fabric can be washed and that your embroidery floss is colorfast.
Transfer Paper
Designs can also be transferred to thick or dark fabrics using carbon- or wax-based transfer paper often referred to as dressmakers' carbon paper. This lightweight transfer paper is coated on one side with a powdery, colored ink that is made specifically for use on fabrics and will wash out of the finished piece.
Use a light-colored piece of carbon paper to mark designs on darker fabrics and a darker color on lighter fabrics. Always use the lightest color possible, just in case the ink is a bit stubborn when washing it out. This method also works great when embroidering on wood.
To transfer a design using transfer paper, lay the fabric face-up on a hard surface, such as a kitchen counter. Center the transfer paper over the fabric having the waxy ink toward the fabric, and place the pattern on top of the transfer paper. Transfer the design to the fabric using a stylus or empty ball-point marking pen. Be sure to press hard enough with the stylus to transfer the design to the fabric through the layers of paper.
Tracing Paper
Another method that works well on fabrics that are difficult to trace onto, but that you don't want to soak, is the tracing paper method.
To use this technique, trace your pattern onto lightweight tracing paper. Baste the paper onto your fabric and then stitch through the paper and fabric. When you're finished, carefully tear away the tracing paper.
Hot Iron Transfers
Hot iron transfers are patterns that come ready-to-use and feature a wide range of subjects. They are normally printed in black, blue, or gray ink. Transfer these designs to the fabric using a hot iron in the same manner as transfer pens and pencils.
Pouncing
Before the advent of transfer paper and iron-on inks, pouncing was a common way to transfer embroidery designs to fabric.
Using this method, a paper pattern is pricked with a pin at regular intervals. The pattern is then secured to the fabric and a powdered pigment is worked through the holes in a pouncing motion using a soft fabric pad. Pouncing supplies can still be found in specialty needlework shops.
How to Start & End a Thread
Sours: https://www.thesprucecrafts.com/marking-an-embroidery-pattern-on-fabric-1177380
Rainbow Roses Double Hoop Tutorial - Quick Start for Double Hoops
How to Embroider: Embroidery Hoop Art For Beginners
If you've been tempted to try your hand at hand embroidery before, but never really known what you'd need, or where to get started, then you're in the right place! Embroidery extraordinaire, Charlotte Newland, is here to share her love of embroidery, inspire you with a beautiful starter project that's perfect for beginners, and show you a few basic skills, including how to embroider letters, mastering the slip stitch, and creating the French knot (a must for full stops and any other kind of dot!)
I'm so excited to be sharing my love of embroidery with you! Throughout this series of hand embroidery hoop tutorials, you'll learn how to embroider lots of different stitches by making your very own beautifully embroidered designs. For our first lesson we're starting simple, mastering the split stitch (perfect for outlines and writing!) and the French knot, used everywhere you need a dot.
How to Embroider: Tips for Beginners…
One of the best things about learning how to embroider is that you need very few materials to create something spectacular! First of all, you'll need embroidery threads, or 'floss'.
Top Tip #1: Use good quality, colour-fast embroidery floss.
Top Tip #2: Yourthread should be no longer than the length of your forearm — this will minimise tangling.
Next, you'll need embroidery needles; test out stitching with different needle sizes until you find the right fit for you.
Top Tip #3:Use embroidery needles (as opposed to sewing or dressmaking needles) -– they have a larger eye to make threading multiple strands easier, as well as embroidery scissors.
Then, of course, you'll need a wooden embroidery hoop and fabric to stitch on to. Six inches in diameter is a great size for beginners to figure out embroidery art. I recommend a 6″ Embroidery Hoop — it helped me to achieve the correct tension and keep my fabric taut. In terms of fabric, you should look to purchase some plain cotton fabric.
Finally, awater-erasable fine tip marker will enable you to transfer your design onto your fabric, then wipe it off with a damp cloth once you've finished. When you finish stitching your design, you can remove visible marks by spraying with water or dabbing with a damp sponge. It disappears like magic!

How to Embroider – Beginner Project #1: "Looking Sharp!"
We're keeping it simple in this first tutorial. My 'Looking Sharp' Cactus Embroidery Hoop Project will teach you how to embroider the split stitch and the French knot. The cactus, flower pot and writing use the split stitch, while the little dots on design use the French knot.
Top Tip #4:If you're using a new type of stitch, practise first on a piece of spare fabric.
Step 1: 
Download your free template right here!
Step 2:
The project includes a downloadable template of the design — you should print it out at 100%. Afterwards, you simply tape this paper copy of the cactus onto a window and then transfer the design onto your fabric using the water-erasable pen. Simple!
Step 3:
To prepare the embroidery hoop, first loosen the screw on the side. Remove the outer ring, then place your fabric over the inner ring. Replace the outer ring and tighten the screw. You want your fabric to be drum tight in the hoop, so gently pull on the edges all the way around before the screw is fully tightened. You now have your blank canvas to work on.
Step 4:
Next, prepare the embroidery threads. Choose any colours you like to complete your design — that's the fun of embroidery! I used black for my writing, but you can use anything you want. Embroidery threads are made up of six strands, but we want to use three strands when sewing. Cut a length of thread and carefully split it into two pieces of three strands each.
Top Tip #5: If you like to stitch in the evening, consider buying a daylight lamp. They make such a difference!
Step 5:
The outlines and writing in the cactus design are all sewn using split stitch, which makes a nice solid line and is easy to work. First, sew a single stitch (top left), then bring the needle up through that stitch, about 1mm from the end (top right). Take the needle through the fabric to complete the stitch (bottom left), and continue to make a solid line (bottom right).
Step 6:
When you get to the end of a section or near the end of your piece of thread, bring the needle to the back of the work and sew through one of the stitches on the back (but not the fabric itself). Make a loop in your working thread and sew through that as well. Pull tight to make a knot.
Step 7:
Once you have finished all the outlines, you can go back and dot the 'i' and the exclamation mark using French knots. First, bring the needle and thread through to the front of the work (top left), then wind the thread around the needle two or three times (top right). Pull on the thread so that the knot sits against the fabric and insert the needle through the fabric a couple of threads away from where you originally came up (bottom left). You should be left with a nice round knot (bottom right). French knots can be a bit tricky, so you may want to practise them on a spare piece of fabric first.
Step 8:
When you have finished stitching your whole design, you can remove the visible marker pen by simply spraying with water or dabbing with a damp sponge – it disappears like magic!
Step 9:
Once the fabric is dry, tighten up the screw on the hoop with a screwdriver and cut away the excess fabric from the back.

That's your first embroidery project in the bag, and you're well on your way to knowing how to embroider like a pro! But you needn't stop there – we've plenty more beginner embroidery patterns on the blog designed to take your stitchcraft skills even further! Check them out here and pick your next embroidery project… or we recommend diving straight into this beautiful embroidery leaves piece to learn your next seven embroidery stitches, including satin stitch, chain stitch, and more!
Sours: https://blog.createandcraft.tv/how-to-embroider-tutorial/
Now discussing:
arrow_circle_down Understanding Machine Embroidery Hoop Sizes & Formats
Understanding Machine Embroidery Hoop Sizes & Formats
Ever wondered why your machine embroidery hoop sizes are different to the actual size they will stitch? Or maybe you've discovered that some designs have been digitised for a specific hoop size you don't have? How do you know which design format you need for your embroidery machine? Relax, because I'm going to explain everything you need to know about the sizes of your hoops and which design format to pick …
Everything You Need to Know About Machine Embroidery Hoop Sizes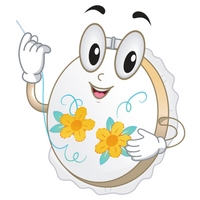 When it comes to machine embroidery, the size of your hoops matter. Everything you want to do with your machine depends on the size hoops you have available. The size hoop or hoops your embroidery machine come with depend on the manufacturer, the machine itself and how much you pay for it. A cheaper machine is likely to only have one small hoop, while the top of the range model often has several sizes.
Embroidery machine manufacturers will identify their hoops by sizes, usually in inches. The hoop sizes for each machine will be listed in the manual which comes with it. If you were to physically measure your hoop, you will find it is a different size. Even more confusing, if you measure the area of sewing field within the hoop, it too would be different. This is because the physical hoop size is not the actual sewing field, nor the actual size it is known as. Rather, the size of your embroidery hoop gives only an indication of the size of design it can embroider.
For instance, a 4 x 4 hoop may measure 5.3 x 5 inches around the outside, suit a 4 x 4 inch designs and have a sewing field or stitch limit of only 3.93 x 3.93 inches. As the machine cannot sew very close to the edge of the internal hoop, the maximum area it can embroider upon is smaller than the hoop size itself.
---
Common Machine Embroidery Hoop Sizes
There are three common sizes of embroidery hoops: 4 x 4, 5 x 7 and 6 x 10 inches. Some machines will take more than one hoop size, others will only offer one. To find out the specific size hoops your machine can take, please refer to your manual or the manufacturer's website.
You can view a comprehensive list of Hoop sizes at Embird.com.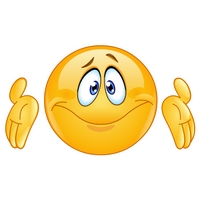 As with most Industries, there are some 'common usage' (jargon) terms used that contradict the rules.
The 4x4 Hoop has a sewing field of 3.94 x 3.94 inches (100 by 100 mm)
The 5x7 Hoop has a sewing field of 5,12 x 7.09 inches
and the 6x10 Hoop has a sewing field of 6.30 x 10,24 inches
But, as with the rest of the Industry, when we refer to a design being for a 4x4 hoop, we have created it to the 3.94 sewing field.
---
The main hoop sizes I digitise for are:
| | |
| --- | --- |
| 4x4 inch | 100 x 100 mm |
| 5x7 inch | 130 x 180 mm |
| 6x10 inch | 160 x 260 mm |
| 8x10 inch | 200 x 260 mm |
| 8x8 inch | 200 x 200 mm |
The question I get asked most about hoop size's is, I don't have a 5x7 hoop - can I still stitch the design?
You can use a bigger hoop to stitch the design, but not a smaller hoop.
---
Choosing the Right Machine Embroidery Format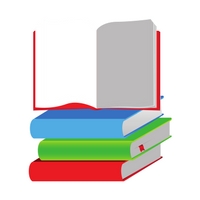 Your embroidery machine has been designed to sew digitised designs with a specific format. This is due to the type of software it has been loaded with. It is important you know which format or formats it can recognise and stich out. Another way of thinking about the design format is as a language. Your machine can only 'read' the language it has been taught!
Below is a (simplistic) table of the most commonly used formats and the type of machines they suit:
Your Machine Manual (or Manufacturer Website) will confirm the exact format for your particular Machine Model
DST

Tajima

Some Brother Machines

Some Husqvarna Machines

Some Janome Machines

Some Pfaff Machines

EXP

Bernina

HUS
Husqvqrna
JEF
Janome
PES
Brother

Baby Lock

VIP

Husqvarna

Pfaff

VP3

Husqvarna

XXX

Singer
If you are unsure if a format works with your machine, Download one of our Freebies and test it on your machine
---
---
We are currently looking into offering BX Files for Alphabets, and possibly offering ART Format - My understanding, is that Bernina Users can use EXP Format.
---
Sours: https://www.kreativekiwiembroidery.co.nz/blog/understand-embroidery-hoop-sizes-and-formats.html
432
433
434
435
436