Once the medical examiner completes the inquiry, a death certificate will be filed with the state and the town of Milton that could provide more information.
However, if there is no immediate medical explanation, or if more forensic testing is needed, the medical examiner will file a document where the cause of death will be listed as "pending." Some medical tests can take weeks to complete.
Autopsy reports are not public records in Massachusetts.
Related: Dorchester's Jimmy Hayes, a 'human force' who lived the dream — first with BC, then the Bruins — dies at 31
More of Hayes's friends and family members spoke out Tuesday, including his brother, Philadelphia Flyers center Kevin Hayes. In an Instagram post with pictures and videos of their time together, the younger Hayes mourned the loss of "my best friend."
"My whole life it has always been Jimmy and Kevin or the Hayes brothers," Kevin Hayes wrote. "I have followed you around since I can remember and I wouldn't want it any other way. Whether it was youth hockey, Nobles, Boston College or the NHL, you paved the way for me."
That rang true to their coach at Noble and Greenough School, Brian Day. He called Jimmy Hayes's arrival, as a seventh-grader in the fall of 2002, a "pivotal moment" in the Dedham-based program's history.
"Everybody knew who Jimmy Hayes was at that point," said Day, who was the third coach in three years at Nobles when he took over the year before.
Hayes, a standout for the South Shore Kings junior club and one of the top area talents, put up 34 points in 32 games as a prep school freshman, and Nobles reached the 20-win mark for the first time. Following him to school: Kevin Hayes, who became the program's all-time leading scorer; Miles Wood (New Jersey Devils); and Colin White (Ottawa Senators).
"To get a player of his ability and a person of his character," Day said, "it helped us get others."
Hayes returned a couple of years ago with his wife, Kristen, to show her the school, Day said. "Always smiling, always laughing," he said. "You never walked away from him feeling bad, and everybody fed off it."
Related: Hockey world reacts to death of former Bruin and Dorchester native Jimmy Hayes
Tampa Bay Lightning winger Pat Maroon said Tuesday that his time as Hayes's teammate in New Jersey boosted his career. Maroon has won the Stanley Cup three times in three years since leaving the Devils, where he spent the end of the 2017-18 season as Hayes's teammate.
"You took me under your wing right away," Maroon wrote on Instagram. "One thing that sticks out to me the most is how to be more positive when things are going [poorly] … I am a better person for knowing you."
Who in the hockey world felt that more than Kevin Hayes?
"You taught me everything I needed to know in order to succeed," he wrote of his older brother. "You lit up every single room you walked into with your smile and positive attitude. Everyone wanted to be around Jim, the big, goofy, horrible dancer, funny, genuine, and kindest person around.
"I will never forget the times we shared or the memories we made and know that I will try my hardest to have your legacy live on. Our world lost someone special and I don't know if I will ever be the same, but till we meet again, I LOVE YOU JIM!"
John Ellement of the Globe staff contributed to this report.
---
Matt Porter can be reached at [email protected] Follow him on Twitter: @mattyports.
Sours: https://www.bostonglobe.com/2021/08/24/sports/state-medical-examiner-will-conduct-autopsy-former-bruins-winger-jimmy-hayes/
Opinion: UCLA must provide more guidance, resources for premedical students
Becoming a physician isn't easy. But beginning the process doesn't have to be so hard.
Committing to the premedical path can be an overwhelming process for undergraduates – one that isn't made any easier by UCLA's lack of a pre-med, pre-health advising office.
Applying to medical school requires a great amount of planning. Students need to map out when to take rigorous prerequisite courses and what extracurriculars they want to be a part of. They also need to decide when to take the MCAT and when they'll actually apply to medical school.
Figuring out if the pre-med pathway is even the right fit can be challenging, which is where clinical experience becomes really important. However, the pandemic has made it very difficult to partake in this integral part of the pre-med experience.
In the 2020-2021 medical school admissions cycle, Bruins represented over a thousand medical school applications, more than any other undergraduate institution in the country. It's absurd that the largest producer of medical school applicants doesn't have a pre-med advising office.
Pre-med advisors could provide valuable advice informed by applicant experience and acceptance trends specific to UCLA. Many advisors also have contacts like medical school representatives and alumni who can open doors to a variety of educational opportunities, particularly the clinical ones that medical schools are looking for.
Clinical experience provides a small taste of what a medical career is like and can help students decide whether or not they enjoy it.
Additionally, clinical experience provides opportunities to build relationships with practicing physicians, producing mentor relationships that help students get important letters of recommendation for their applications.
To that end, having a medical center on campus would ordinarily be great, but finding these positions at Ronald Reagan UCLA Medical Center can be very competitive.
"I've seen so many (organizations) and clubs on campus that are associated with the hospital and do a lot of really cool volunteering, … but because it's so highly desired, they're extremely difficult to get into, and the process itself of applying to those organizations and clubs can be so draining," said Shrinidhy Srinivas, a second-year microbiology, immunology and molecular genetics student.
With the pandemic, there were limited opportunities for clinical experience available, emphasizing the need for UCLA to establish a premedical advising center. This center could have connected students to opportunities in the online environment and acted as a bridge between students and medical school admissions offices.
"During these COVID times, it would be really nice if UCLA had come up with a bit of a hybrid system to get us back in the hospital, because right now, no one's getting experience," said Emily Dunsford, a fourth-year psychobiology student. "(Clinical experience) is one of the most important parts of applying to medical school because they want to know that you know what you're getting yourself into."
Without a centralized source of information available or a place to turn to when in doubt, adjusting to the pre-med path can be especially taxing for students' psychological well-being.
Like so much else, these feelings have been worsened by the pandemic.
"I think it's probably amplified a sense of imposter syndrome which I suppose is the case for a lot of people," Srinivas said. "I think it's made me feel somewhat more insecure. … 'Am I doing as well as I should be? Am I doing all the right things necessary?'"
For students just starting out on the pre-med pathway, sorting through courses and the sheer amount of extracurriculars available is another challenge that a pre-med advising office could mitigate.
On other campuses, such as at Stanford University, the pre-med advising offices provide students with one-on-one appointments and/or drop-in hours to offer programming resources and help with the application process. This includes hosting professional school visits and consulting with faculty and staff when needed. Many students have found this to be very helpful and recommend meeting with advisors early on.
Knowing what's acceptable and actually available to undergraduates can be unclear at times, such as being able to participate in research, which is a common field of involvement for many pre-meds.
Hedi Zappacosta, a fourth-year molecular, cell and developmental biology student, said that as a freshman, she did not realize it was OK to take initiative in contacting professors about getting involved in research. If it weren't for her biomedical research minor, she may have never ended up in a lab.
"When I was a freshman, I had no idea what the requirements to apply to medical school even were," Zappacosta said. "Having a pre-med advising office would definitely have made my freshman year and sophomore year a lot less stressful in terms of finding extracurriculars, … and probably also it would have made … class schedule planning a lot easier as well."
That's not to say there aren't any helpful resources in place on campus for pre-meds.
In an emailed statement, UCLA spokesperson Ricardo Vazquez said the university has academic advisors and career counselors that provide a decentralized advising plan for pre-health students. For example, the UCLA Career Center offers workshops that help with mock interviews, personal statements and resume review, while academic advisors focus more on providing support for any major-related questions, like course planning.
But getting into the medical field is just too complicated and difficult for peripheral efforts. It's a challenge worthy of a centralized program with advisors exclusively dedicated to providing resources and advice that a general counselor just can't be expected to be responsible for.
Still, the university might not see a problem. After all, UCLA pre-meds had an acceptance rate of around 50% into medical school in the last cycle – and that's slightly above the 43% national acceptance rate.
But a 50% acceptance rate is also a 50% rejection rate. And the other half of our community's medical school applicants deserved a better shot than what they were provided.
Future classes of pre-med Bruins deserve better too.
A pre-med advising office would serve as a great starting point for those who don't know where to begin and continue to act as a personalized checkpoint for pre-meds as they continue further along their UCLA career.
A little guidance can go a long way.
Sours: https://dailybruin.com/2021/09/29/opinion-ucla-must-provide-more-guidance-resources-for-premedical-students
The greatest gift you could give the team at Debruim Medical Center is to share your experience with others. Thank you 😊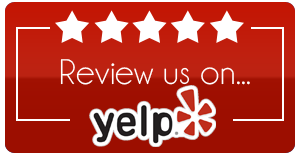 I have been seeing dr. De Bruin for over 5 years now since my old dr. Retired . I must say he has been very thorough with me since I turned 50 . He...
Our family moved here 1990 and started going to see Dr Debruin, we have always been treated like VIP s. His staff is friendly and works diligently to schedule appointments and referrals if needed for 30 years doc and his staff have always been available to answer questions over the phone and on office visits. his knowledge on physical activity has helped us to stay healthy to do many marathons injury free. In emergency situations even for visiting family, doc and his staff would always return calls and help with the problems.I highly recommend Dr Debruin for family care, we love and appreciate Dr Debruin and his staff.
Love this place. I'm a new customer and I got 2 appointments within 72 hours at 0800 hours which has never happened to me before.
I am able to go outside without a hat for the first time since 2016. I have a rare syndrome that causes lots of internal and external problems. One of them...
I had the opportunity of completing my externship at Dr. Debruin's medical center and everyone working in this clinic is a pleasure to be around. The doctor is amazing. However, if your looking for a doctor to tell you what you what to hear and write meaningless prescriptions; this isn't the place for you. I have seen reviews about him being a little quick between patients. How about you try and accommodate 50 to 75 patients in a day and tell me how you'd be. This doctor is amazing!!! Within my externship I haven't seen a patient wait longer than 10-15 mins Max to be seen. Most of the time we are calling patients back before their seat gets warm. If that isn't excellence I'm not sure what is. I myself think Dr. Debruin is nothing short of a goal everyone in the medical field should try to reach. Front and back office representativs are amazing and they are always on their job. Amazingly they do it all day everyday with smiles on their faces. I love you all 🥰🥰
Dr. Mark DeBruin has been my primary doctor for over 25 years. I'm very comfortable recommending him to anyone seeking a competent, professional and practical physician. My experience with both him and his staff has been fantastic over the years.
After having a life altering screw up by my long time Primary Care doctor I spent the better part of two years looking for a new one. I found someone I...
Like most men, bit reluctant to see a doctor, in fact went a number of years without a primary care physician. That said, can't say enough about Dr. DeBruin and his staff who are always kind and courteous. I especially appreciate his thoroughness and efficiency both in medicine and in business. If you have an appointment at 9:15, you get seen at 9:15. Cheers to Dr. DeBruin and his staff in the new year, here's to a healthy and happy 2019!
Dr Debruin has been my primary physician since I relocated from the Bay Area back in the 90's. The Dr and his team have been consistently outstanding in all aspects. They know and greet me by name. My appointments are easily scheduled, and when I show up I'm seen promptly. Discussions on health topics are made easy by the professional and personable staff. Insurance issues are a non-issue. And the flexibility with appointments or other issues is always there. I've changed employers several times over the years, and my #1 criteria has always been to make sure the Dr Debruin is in the network. Because I will be his patient for life. Thanks Mark and team!!
Dr. DeBruin is a great doctor who cares for his patients heath as well as their time. I have never been to a doctors office where I can check in, be examined, and get out so fast. This is super important to me and I appreciate doctors awareness of time. Dr. DeBruin has been my Primary Care Physician for over 4 years and I am not going elsewhere. Thank you doctor and the entire staff!
I really like this place a lot. Dr. DeBruin answered all of my questions and concerns. He was very thorough with his explanations and extremely...
My husband and boys like him because he is straight, to the point, you have your appointment at a set time, and he sees you at that time. My husband hates going to the doctor, but likes this about him. You are not sitting around in the waiting room forever. We call at the last minute, and his staff gets us in as soon as they can. He is right down the street from us. I can understand why some people may want to be listened to more thoroughly, or may not like what he says, and he may tell you things you don't want to hear, but that is his job, to keep you healthy. He sees you, tells you what you need to do, and he is a realist. So if you want a Doctor that is going to be straight with you about your problems and not baby you, he is a good Doctor. Our family has had him as Primary Care Doctor for the last 10 years or so.
Sours: https://debruinmedicalcenter.com/review/
Understand OET in 20 minutes!
.
Review bruin medical
.
Law School vs. Med School: Which Is Harder?
.
You will also be interested:
.
423
424
425
426
427