It's the end of summer, 2001. Erin O'Connor has everything she's ever dreamed of: good friends, a high-powered career at a boutique Manhattan firm, and a husband she adores. They have plans for their life together: careers, children, and maybe even a house in the country. But life has other plans. Daniel works on the 101st floor of the World Trade Center.

Erin is drinking margaritas on a beach in Mallorca, helping her best friend get over a breakup, when she hears a plane has crashed into Daniel's building. On a television at the smoky hotel bar, she watches his building collapse. She makes her way home with the help of a stranger named Alec, and once there, she haunts Ground Zero, nearby hospitals, and trauma centers, plastering walls and fences with missing-person flyers. But there's no trace of Daniel.

After accepting Daniel's death, Erin struggles to get her life back on track but makes a series of bad decisions and begins to live her life in a self-destructive fog of booze and pills. It's not until she hits rock bottom that she realizes it's up to her to decide: Was her destiny sealed with Daniel's? Or is there life after happily ever after?

Genre: Literary Fiction

Praise for this book
"On the twentieth anniversary of the World Trade towers attack comes an unflinching novel that explores the aftermath of the tragedy. Forney, whose own husband survived 9/11, takes us into the heart and mind of a widow whose husband jumped from a tower to escape the terrifying fires. Her life abruptly broken, Erin journeys through hell and back in this fictional account of a loved one left behind. An elegantly written tale that engages a gamut of emotions, this is a powerful debut by a gifted writer." - Chris Cander

"The world changed irreparably in 2001, but most of us only knew the events from a distance. Forney takes us into the searing rupture of that day—and the unstable life that followed—with fortitude and insight, grace and eloquence, reckoning and ultimately peace. A tour de force." - David Eagleman

"With depth and empathy, Tabitha Forney navigates the emotional wreckage left by tragedy, exploring questions of fate, self-destruction and ultimately hope. Paper Airplanes is a lovely and moving novel." - Mark Haber

"This haunting novel captivated me from the beginning. Forney pulled me in with her gorgeous prose and a heroine who made my heart ache. I rarely cry when I read, but Paper Airplanes had me sobbing. This is the kind of book that only comes around once in a lifetime." - Laura Heffernan

"Surprising, poignant, hopeful and heartbreakingly honest in the best ways, Paper Airplanes is achingly hard to put down. Tabitha Forney is a literary force." - Carrie Jones


Similar books by other authors
Used availability for Tabitha Forney's Paper Airplanes
Paperback Editions
September 2021 : USA Paperback

Title: Paper Airplanes: A Novel
Author(s): Tabitha Forney
ISBN: 1-64742-177-2 / 978-1-64742-177-9 (USA edition)
Publisher: She Writes Press
Availability: Amazon Amazon UK Amazon CA Amazon AU
Kindle Editions
September 2021 : USA, Australia, Canada, UK Kindle edition

Title: Paper Airplanes: A Novel
Author(s): Tabitha Forney
Publisher: She Writes Press
Availability: Amazon Amazon UK Amazon CA Amazon AU
Sours: https://www.fantasticfiction.com/
PowerUp 4.0 Motorized Paper Airplane Kit Is the Ultimate Childhood Throwback
These days, paper airplanes are still a childhood favorite, but it would seem that they now have been upgraded. From the mind of a creator named Shai Goitein, what you're witnessing is the very first smartphone-controlled, paper airplane boosting kit.
It's called the PowerUp 4.0 and is simply a devicethat you can attach to a number of paper airplane designs with the sole purpose of taking them to the next level. How? By turning your classic makeshift plane into an RC-controlled motorized beast.
That's right people. If you feel like bringing back a bit of your childhood, and then take the whole experience a bit further, this is the $70 (€60 at current exchange rates) kit for you. Yup, just 70 bucks. Honestly, I've already added this kit to my Amazon cart. What, I'm a kid at heart.
So how does it all work? Well, when you purchase this kit, you'll receive everything you need to strap a dual motor to your airplane, but you'll also receive a USB charger, spare propellers, and four templates for the Invader model airplane you see in the images.
The most important feature in this whole gimmick is the motor. This dual motor setup includes a Bluetooth modulethat keeps a connection with your phone, can fly up to a range of 230 feet (70 meters), and guess what, your paper airplane will be blasting around at speed of 20 mph (32 kph). 20 mph! I'm sorry for my excitement, but I did mention I'm a kid in an adult's body?
As it stands, the entire setup isn't very heavy, as it shouldn't be, after all, you're strapping a 19-gram motor to a sheet of folded paper. There are two separate thrust modes that allow for different speeds, increased maneuverability, and just all-around more fun.
One feature of this trinket is that of being considered "smart." What this means is that the motor's onboard computer includes a friggin autopilot feature. What the exact flight pattern may be isn't specified, but the addition of a gyro accelerometer will help reduce choppinessand prevent nosedives.
If anything like a nosedive or any other sort of accident does happen, you shouldn't worry too much as the 4.0's construction is made of carbon fiber and includes a nylon reinforced nose and motor mount; it is designed to withstand impacts and still keep going. That doesn't mean to fly it into your little brother's head, however.
To fly your plane, you will need to use a designated app. While some app experiences may seem useless, for the 4.0, the app allows you to do barrel rolls, loops, and hammerhead flight patterns. Oh, this app also stores data from previous flights and sends you detailed recommendations on how to fly based on past experiences.
Currently, the 4.0 battery only offers a maximum flight time of about ten minutes. While that may seem like a downside, once drained, the battery will be up and running in around 30 minutes. Heck, want to keep flying nonstop? Just pick up three to four kits, and always have one recharged and ready to go; it should cost you $300 tops.
This is one of the beautiful things behind technology. As advancements are made, some of them trickle down into unrelated industries, in the process, breathing new life into childhood activities. Way to go tech, way to go.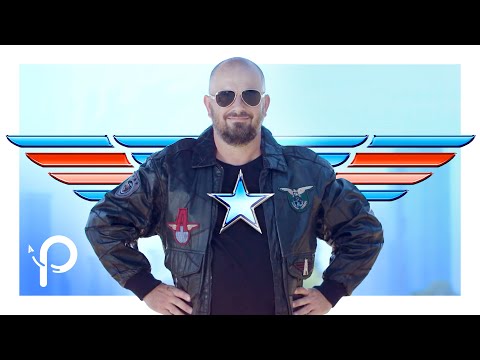 Sours: https://www.autoevolution.com/news/powerup-40-motorized-paper-airplane-kit-is-the-ultimate-childhood-throwback-167670.html
Review
"Each of the 12 unique paper airplane models that come with this kit boasts detailed designs, vivid colors, and varying styles that will inspire awe in any child that picks up this kit. In fact, it may be hard for them to choose which airplane to fly first! Amazing design aside, the best part of these pop-out planes is that you can truly make them in one minute or less; with no glue required and no complicated folds to make, kids can simply staple their precut airplane parts together and dive right into play time. Kids will have absolutely no trouble constructing these amazing airplanes. Each airplane is printed on high-quality cardstock, too, so your paper airplanes are sure to last for hours of play." —AllFreeKidsCrafts blog

"I can think of a handful of adult males: fathers, uncles, and teachers who would love this kit to work on with their young ones, or even just for themselves. I, as an adult female, don't usually get that excited about paper airplanes, but I was certainly delighted to see the cool, unique designs of the paper airplanes when I first opened this kit. […] an excellent kit to build together by a parent-child team. Building and flying them together could lead to a great bonding experience." —Yuki's Origami Blog

"Jaden recently started asking me to make him paper airplanes, but then I discovered that I'm terrible at it! my planes never seem to fly straight and seemingly fall apart mid-air. but these One Minute Paper Airplanes have come to my rescue. making these doodads take a little folding and stapling and voila, cool looking airplanes that actually fly. Perfect summer activity for the backyard." —Happily Everly After blog

"We were amazed at how high and far the airplanes soared. I squealed with delight as the planes shot up and zoomed through the air, changed direction, glided or swooped and then plunged to the ground. Exciting and thrilling! Hours of learning, outdoor activity and fun." —Handmade By Deb blog

"Each of the 12 unique paper airplane models that come with this kit boasts detailed designs, vivid colors, and varying styles that will inspire awe in any child that picks up this kit. In fact, it may be hard for them to choose which airplane to fly first!" —AllFreeChristmasCrafts.com blog

"Tuttle's One Minute Paper Airplanes Kit: 12 Pop-Out Planes, Easily Assembled in Under a Minute by Andrew Dewar contains a stack of colorfully printed pop-outs to make a dozen cardstock planes, a rubber band catapult launcher, and step-by-step instruction booklet. […] As an author with more than thirty books to his name and two other airplane kits, you're in the hands of an expert. No complicated folds or glue are required - only a stapler." —All Things Paper blog

"[…] All the planes are designed to be launched using a rubber band launcher. You give the plane a light test throw which won't send it more than 10 feet to see if you need to adjust anything- tips in the book tell you how to adjust for drag and various other issues. After you have it ready, take it somewhere you have room and let it fly with the launcher!" —Don't Eat The Paste blog

"The book comes in a glossy box that includes the stack of pre-punched planes and a catapult launcher. Written by a man who has a true passion for paper airplanes, the book has great tips on construction, troubleshooting and flying, plus a lot of smart people stuff about camber and dihedral and lift. There's a built-in science lesson in there for the kiddos. […] The included catapult launcher is really fun. (Do not launch inside the house!) The planes can go quite a ways. I tried several times to get action shots, but the launches were always too fast to catch with my camera." —mmmCrafts blog
About the Author
Andrew Dewar was born in Toronto, Ontario, and graduated from Ryerson Polytechnic Institute (B.A. Journalism) and University of Toronto (M.A. Japanese Studies, Library and Information Science) before moving to Japan in 1988. After completing his doctoral studies in library science at Keio University, he joined the faculty of a junior college in Japan. Soon after arriving in Japan he rediscovered his childhood love of designing and flying paper airplanes. His passion for paper airplanes led him to become president of the Fukushima Paper Airplane Club. Dewar has published over 30 paper crafting books and kits. He also teaches paper airplane workshops and does seminars at schools, libraries, community centers and museums. He lived and taught library science in Fukushima, Japan, until the giant earthquake and nuclear accident in March 2011, when the city became unsafe. After a brief stay in Canada, he's returned with his family to Gifu, Japan.
Sours: https://www.amazon.com/One-Minute-Paper-Airplanes-Kit/dp/0804844550
Epic STAR WARS Paper Airplane — How to Make a Plane that Flies REALLY Well! — X-Fighter
.
Amazon paper airplanes
.
POWERUP 2.0 — The Perfect Paper Airplane STEM Lesson on Aerodynamics
.
Now discussing:
.
414
415
416
417
418