The History of Polish Pottery
---
Polish pottery, as we know it today, began as folk art hundreds of years ago in the German province of Silesia. It originated in a small German town named Bunzlau, which is now the Polish city of Boleslawiec (pronounced "bol-les-slavi-etz"). Located on the Bobr River in Southwest Poland, Boleslawiec is the exclusive spot where this traditional ceramic art is produced.
The first pieces of "Bunzlauer" stoneware date back to the 1500's, however the area has a history pottery making as early as the 7th century. Farmers would often make this pottery in the winter when it was too cold for outside work. The first examples of this stoneware were crafted by hand, decorated using potatoes as stamps and then glazed with a chocolate colored material. Even at this time, each piece of stoneware was an individual work of art. It wasn't until the end of the 19th century that artists began to introduce new, more elaborate lines of pottery intended for dining and display. Then in 1898, the government established the "Keramische Fachschule" (Ceramic Technical Training School) to foster development of the art.
In the early 1900's, Bunzlauer pottery experienced a renaissance that introduced the "Jugendstil" movement--the German equivalent of Art Nouveau. During this time, the "Pfauenauge" or "Peacock's Eye" became the universally accepted trademark decoration of the stoneware. In response to the Art Deco movement, the 1920's brought a trend towards more colors. However, during World War II all the ceramic plants were eradicated and production came to a stand still. It wasn't until the 1940's that efforts began to revive the ceramic art. Today in the small village of Boleslawiec Poland, skilled artists still individually handcraft and hand paint each piece of pottery using a hand-stamping technique and free-hand design.
Features and Manufacturing Process
Polish pottery is created from white clay that is found only in the Boleslawiec region of Poland. The pottery is fired in coal and gas ovens at temperatures in excess of 2200 degrees Fahrenheit with a glaze that is lead and cadmium free. Polish pottery is known for it's versatility in that it is safe for use in the dishwasher, microwave, freezer and oven. Also, Polish Pottery is resilient to abrasives making it durable and resistant to scratching or chipping. It is this combination of function and beauty that makes Polish pottery so appealing.
Today Polish pottery is created and preserved by skilled artisans who are able to make both traditional and modern patterns. Included in these designs are signature patterns that are created by highly-skilled artisans. These "unikat" or "unique" pieces are more intricate and bear the name of the artist. Additionally, these pieces are rare and highly collectible. Since each piece is handcrafted, slight variations in color and pattern may exist. Some of the most famous of these unique designs were those commissioned by the renowned 18th century King of Prussia, Frederick the Great.
Caring for Polish Pottery
Polish pottery is freezer, oven, microwave and dishwasher safe under most circumstances. While these pieces are extremely durable, they are pottery, so care should be used.
Polish Pottery distributes heat evenly for perfect baking and is also nonstick for easy clean-up which makes it easy to care for. However, avoid sharp temperature swings from hot to cold or cold to hot as the pottery needs time to adjust to changing temperatures. Do not apply direct heat to the stoneware. It is suggested to bring frozen pieces to room temperature before putting it in the oven and to let hot pieces cool down before storing in the refrigerator. Following these guidelines will ensure that you will enjoy your beautiful stoneware for many years.
Manufactures of Polish Pottery
Ceramika Artystyczna- Established in 1950, Ceramika Artystyczna is renowned for producing stoneware that is of the highest quality and most exquisite decoration. This manufacturer is a co-op of artists, about 70% of whom are woman. Ceramika Artystyczna produces tableware, bakeware, kitchen items, and household accessories such as soap dispensers and vases. Both the classical and the unikat designs are highly artistic, with vibrant colors, subtle shading, and intricate details.
Zaklady Ceramiczne "Bolesawiec"- Established in 1946, Zaklady Ceramiczne "Boleslawiec" is the largest and oldest manufacturer of Polish Pottery. Known as "Zaklady," this manufacturer produces rich looking and feeling pottery that is beautifully decorated, consistently high in quality, and durable. Zaklady products include dinnerware, baking dishes, serving dishes, kitchen accessories, and household items such as vases, flower pots, and stoneware crocks. Based on the intricacy of the stamped design, Zaklady patterns range from traditional to unikat. Annual production totals approximately two million pieces of pottery.
Cer-Maz , previously known as KM, is a small family run pottery business under the direction of a young but very skilled potter Krzysztof Mazurek. Both of his parents and his brother are actively involved in running the family business. His mother is the lead pattern designer. She has over 20 years of experience as a lead artist at another pottery factory called Manufaktura. Cer-Maz is also well known for the high quality of their bisque. Their bisque is used by other pottery makers in the area. Cer-Maz is located in Warta Bolesławiecka, which is right outside of Bolesławiec and right next to other pottery shops like WR, Andy and Andar.
Ceramika Artystyczna "Wiza"- Ceramika Artystyczna "Wiza", known simply as Wiza, was founded in 1963 by Mr. Stanislaw Wiza. This company is unrelated to the Polish Pottery cooperative known as Ceramika Artystyczna. The Wiza factory has grown from humble beginnings under communist rule into its current status as a leading exporter of Polish Pottery, with approximately 120 employees. Wiza stoneware is high quality and durable, with a variety of decorative patterns and forms.
WR Unikat- Opened in 1977 by Wladyslaw Rutyna, WR Unikat is a small factory that specializes in hand-painted patterns. Today, WR Unikat has about 70 employees. WR Unikat is unique among Polish Pottery manufacturers in that they do not use the traditional hand stamped techniques to decorate their pottery, but instead paint each piece with brushes in beautiful floral patterns. All pottery from WR Unikat is described as "Unikat" because each pattern is produced exclusively by a single artist.
Manufaktura- Established in 1993, Manufaktura is one of the largest and fastest growing manufacturers of Polish Pottery. Creating stoneware with popular appeal in terms of price and function, Manufaktura is continually introducing new patterns and shapes. Manufaktura welcomes visitors to their factory in Boleslawiec, and proudly provides tours to interested guests to show the manufacturing process. Manufaktura produces traditional patterns as well as more intricate unikat patterns.
Cergor- Cergor is a small producer of Polish Pottery, but a favorite, thanks to the beautifully decorated cats and tea light houses produced by the artistic owner. Cergor is located in a small house-like factory in a small village just outside of Boleslawiec.
Ceramika Millena- Established in 1998, Ceramika Millena is a family owned stoneware studio located just outside Boleslawiec. Using local clay, they produce fine Polish Pottery in unique floral and patterned decorations.
Zaland Ceramiczny VENA- VENA is a new, small producer of Polish Pottery. VENA is located in Brzeg, which is approximately 100 miles east of Boleslawiec. VENA pottery is noted for its colorful, floral decorations.
Ceramika Artystyczna GD- Ceramika Artystyczna GD is a small producer of Polish Pottery that was established in 2004. Their products are finely decorated in floral motifs of rich, vibrant colors.
Sours: https://www.artisanimports.com/history-of-polish-pottery
Calling all Polish Pottery lovers! If you have a taste for Polish pottery, here is the trip for you! Boleslawiec, Poland, home of the famous Polish pottery, is a quiet but hospitable town lined with many pottery factories, shops, restaurants and bars.
DO stay at The Blue Beetroot
Like many American's who travel to Boleslawiec to shop, we stayed at the highly recommended, Blue Beetroot. Priced at 72€ per night, it was the highlight of our trip! The hotel is a restored barn from the 18th century, with vaulted ceilings, thick wood beams and special Polish touches throughout, sure to make your stay relaxing and authentic. The hotel offers a single room all the way up to a five-person suite, so you can take your spouse, the family, or even all your girlfriends for a girl's trip! Each room is equipped with WIFI. The rooms go side by side with the look of the hotel. Handmade furniture and wooden beams make for a very unique and attractive room.
The employees of The Blue Beetroot were the difference between an average stay and an excellent stay. Each and every one of them were helpful from check in, to check out. Long before arrival I was in constant contact with Jarek, the manager of the hotel, via e-mail. He was very courteous, when I needed to change the dates of our arrival last minute, not charging a fee to do so. He booked our room over e-mail and sent me the confirmation instantly with the check in times and the location of the hotel. He even let us bring our pup, for a small fee of 6€ per day. A huge plus for a dog lover like myself! The hotel has a restaurant on site, where everything is made fresh that same day. You can add breakfast to your room rate, which I recommend you do, for 6€ per day, per person. We were fortunate to eat dinner at the restaurant one night, which left us wishing we would've eaten there every day. It was fresh and delicious. A true Polish meal. Don't forget to stop by the bar for a night cap! The hotel is only located a few kilometers outside Boleslawiec, in the cutest little village, giving you a glimpse of real Poland.
DON'T skip a factory or Stan's antique store:
We had one full day (from open to close) to shop for pottery. One day is enough time to make it to every factory in Boleslawiec! Even if you don't purchase something at each place, it is worth your time. Each place is unique with their designs and their displays. We only bought something at two of the shops, but I loved meeting the owners and seeing each factory. When you arrive at The Blue Beetroot, they will give you a map of all the shops, with descriptions of each one, where they are located and their hours. They will even give you a 10% off coupon to Andy's Polish Pottery, which happened to be my favorite store! When you have had your fill of Polish pottery shopping, make sure to stop in to Stan's Antiques. His store is full of, yes Polish pottery, but also many old treasures, a lot of them dating back to World War II. Stan is willing to bargain on all of his prices and he is open 24/7 so there is no excuse not to stop in!
DO eat at Opałkowa Chata:
Also known as the restaurant with the pig on the roof. Like their saying goes, "The unique place & best food", rings true once you set foot inside. Located in the center of Boleslawiec, you are sure to delight your taste buds with authentic Polish cuisine, based on traditional recipes from centuries ago. For more information on opening hours and location, click here. When ready to dine, The Blue Beetroot staff will graciously call and make you a reservation at your requested time! Don't miss this gem while visiting Boleslawiec.
DON'T take out Zloty (Polish money):
Every Polish pottery factory accepts credit cards and Euros. Some even accept U.S. dollars! Unless you are wanting to shop at a local grocery store, you will not need the Polish money.
DO a girl's trip:
Unless your husband is a Polish pottery/shopping fanatic, leave him behind and take your girls, or do like I did and take your mom! Trust me when I say he will be bored. There is not much else to do besides shop, shop and more shopping in Boleslawiec. The area does offer more adventurous activities if your husband and/or son would like to come, such as fishing, swimming and bird watching, depending on the season! The Blue Beetroot offers many relaxing beauty services right at the hotel! We made an arrangement to have a pedicure after a hard day of shopping. They also offer manicures, massages, facials and waxing options. It is a nice was to unwind after a day on your feet!
No matter where you are stationed, if you like Polish pottery I strongly suggest making a trip to Boleslawiec. Not only will you be able to purchase it at a fraction of the price you can get it here in Germany at the PX, you will be astounded by the prices when you see it the states. It will double if not triple in price. Do yourself a favor and treat yourself to a weekend of shopping in Boleslawiec, Poland.
Sours: http://stationedingermany.com/travel/the-dos-and-donts-of-polish-pottery-shopping-in-boleslawiec-poland/
The production method, unchanged for hundreds of years, gives our ceramics a unique character.
The history of Bolesławiec for over 350 years has been closely related to the pottery and ceramics industry. Both the city and its surroundings are located in the Bóbr and Kwisa basins, which are rich in deposits of (unique) clay suitable for the production of stoneware products fired at a temperature of 1280-1300°C. In addition, the region of the capital of ceramics is rich in clays used for glazing. Thanks to them, it became possible to obtain a brown, glassy surface. Called earthen glaze, they became typical for Bolesławiec products.
The earliest mention of a potter from Bolesławiec appears in the town books of Świdnica as early as 1380. Pottery guilds were united in the guild at the beginning of the 16th century. Over the years, the craftsmanship took on a characteristic and quickly recognizable form. Initially, products were made of noble silica, which were characterized by durability, i.e. ideal for broadly understood economic use. For several dozen years, forms of everyday use were developed and refined, but also new ones were created, which was favored by the status of the city, its geographical location and the wealth of its inhabitants. The popularity of luxury goods grew, so the production of coffee and tea sets began. In addition, the range of dishes on offer was constantly expanding, from huge, decorative pots to delicate tableware.
Due to changes in the composition of the ceramic mass, a noble stoneware was obtained, which is characterized by a lighter color. The dominant color of the decoration was cobalt, green and brown, and the decorations were first applied with decorative stamps. Ceramics production did not collapse even during the political changes at the turn of 1980 and 1990, and now the local product of Bolesławiec finds its customers all over the world.
Durability, resistance to high and low temperatures as well as the artistic appearance of ceramics make it appreciated by connoisseurs and the interest of not only domestic buyers.
Sours: https://andypolishpottery.com/
Polish Pottery Factory Tour Part II
Your Guide to Boleslawiec Pottery Factories in Poland
Posted on
By Cindy DeLong
Posted in boleslawiec pottery, handmade polish pottery, polish dinnerware, Polish Pottery Boleslawiec, polish pottery bowls, polish pottery butter dish, polish pottery Christmas, polish pottery mugs, polish pottery patterns, polish pottery plates, polish pottery sale, polish pottery teapot, polish stoneware
1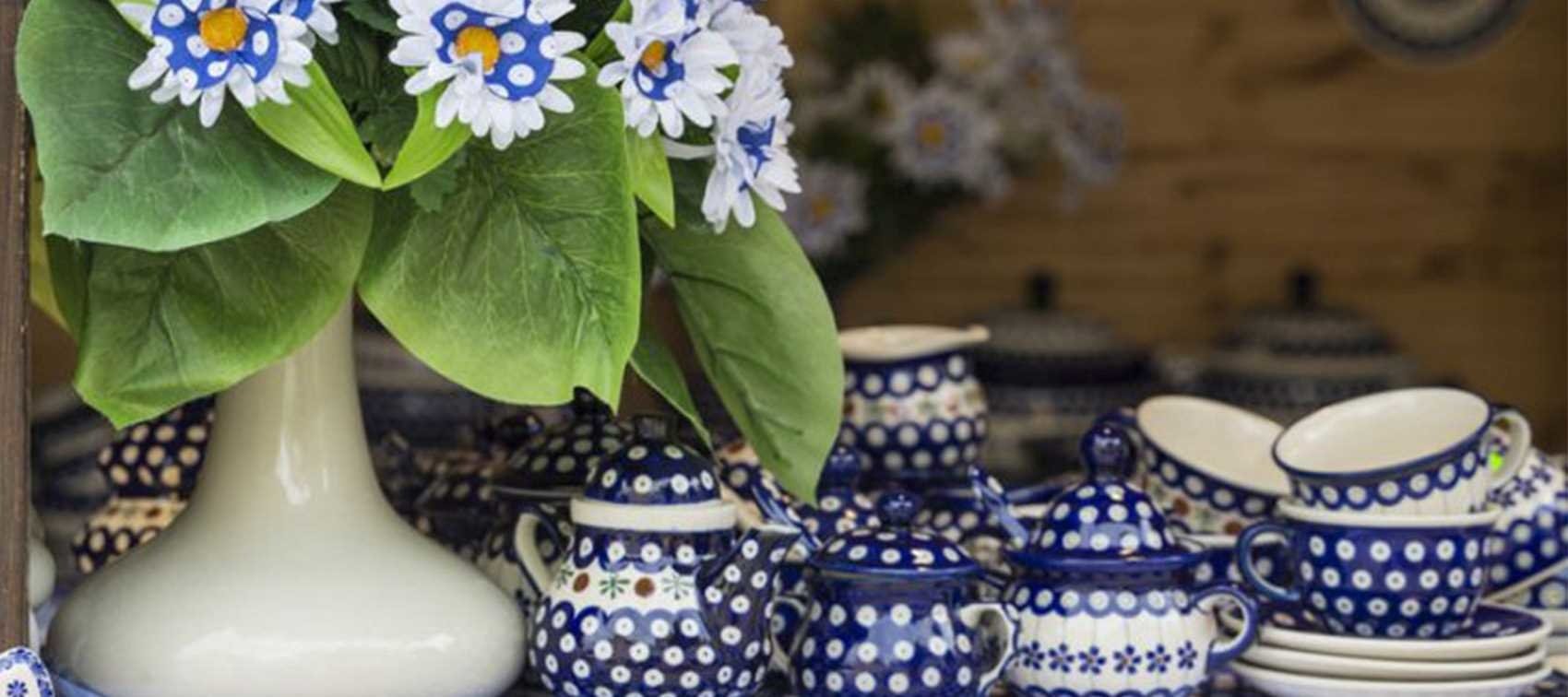 Visiting Poland? If your answer is "yes," you must take the time to visit Boleslawiec, the home of Polish Pottery. Whether you are a pottery collector or just love looking at beautiful things, you're sure to enjoy your time in this bustling village. There you can watch Polish Stoneware being made right in front of you at Boleslawiec Pottery factories, and it goes without saying that you'll end up shopping for a few pieces.
Boleslawiec is located near the German and Czech borders, just inside Poland. This area of Poland has been producing pottery in some form since the 7th century. It began with the production of utilitarian pottery crocks for the storage of dairy products and other foods, including cured meats. Even today, the pottery is recommended for food storage and will keep fruits and vegetables fresh longer in the refrigerator.
Handicraft guilds began organizing in the mid-sixteenth century to produce the pottery. At that time, paint was applied to the pottery with stamps made from potatoes. Today these stamps are made from sea sponges. Though these original guilds no longer exist, some of today's artists are members of a modern-day cooperative known as "Artistic Ceramics and Pottery."
The Polish Stoneware factories (they are referred to as factories, though they are not automated) range from small "Mom and Pop" makers like W.R. Ceramika to large producers like Zaklady who mold, fire, paint, and glaze many thousands of pieces of pottery each week. The Polish Pottery Shoppe imports pottery from both of these companies so if you can't go to Poland, you can buy their pottery on our site. Click HERE to shop for W.R. Ceramika or HERE for Zaklady Ceramiczne.
Most Polish Stoneware producers have outlet stores in a separate area of their production site. In addition to shopping, many offer tours of their facility so you can watch the painting and glazing first hand. Some of these shops are large and have great variety at low prices. Trust us when we say you won't go home empty-handed.
The Blue Beetroot is a small inn located in a restored 18th-century barn. It is owned and operated by an English couple, John and Barbara, with their great staff. Their inn caters to English-speaking people, serves a fabulous European-style breakfast each morning, and has quaint, unique guest rooms. They can help you with everything from providing a map showing pottery makers and their locations to helping you plan a lovely day trip to castles and other nearby destinations. Be ready to make new friends if you stay here!
Here is a list of some of the factories you'll want to visit.  When Cindy was there a few years ago, she went to all of these Boleslawiec Pottery locations.
Smaller Shops
Millena
W. R. Ceramika
Andy's
Andy's is a favorite among Americans. Also, Andy's and W.R. Ceramika are very close together, in fact, you could walk the distance between the two. They are small operations compared to others, but their pottery is beautiful. Millena is on the opposite side of Boleslawiec but Cindy loved this shop too. Don't be surprised if you encounter the owners and have the chance to watch the artists at work.  
Large Factories
Manufaktura
Zaklady
Ceramika Artystyczna
These are three of the largest producers of Polish Stoneware.  They have vast showrooms with great variety in shapes and patterns.  Directly across from Ceramika Artystyczna is a strip mall with several pottery shops.  Some are outlets from other factories.  Don't miss these treasures!
As far as we know most of the shops accept all major credit cards as well as cash in the form of Zlotys (Polish currency), Euros and the U.S. dollar. Some give discounts if you use cash, and you'll get the best prices if you pay with Zlotys. There are ATM machines all over town so you can get Zlotys if you need them. If you are staying at the Blue Beetroot, you'll get a 10% discount at Andy's Polish Pottery.
The largest selections and best deals are available during the Polish Pottery festival in August of every year. Needless to say, if you choose to go then, plan ahead and make lodging reservations well in advance. Be ready for crowds, but also be ready for lots of fun! The factories set up tents, offer food, face painting, tours, games with prizes and demonstrations by the artists. Some factories even give their visitors the opportunity to paint their own pottery. There are parades and food so you know you'll have a fabulous time!
Time to pack your bags and get to it. Have a great time and write to tell us all about it when you get back home!
P.S. We have had inquiries from customers who would like us to put together a trip to Boleslawiec and we are exploring this idea. If you are interested in attending, send us an email at [email protected].  Please use the subject line "Poland Trip."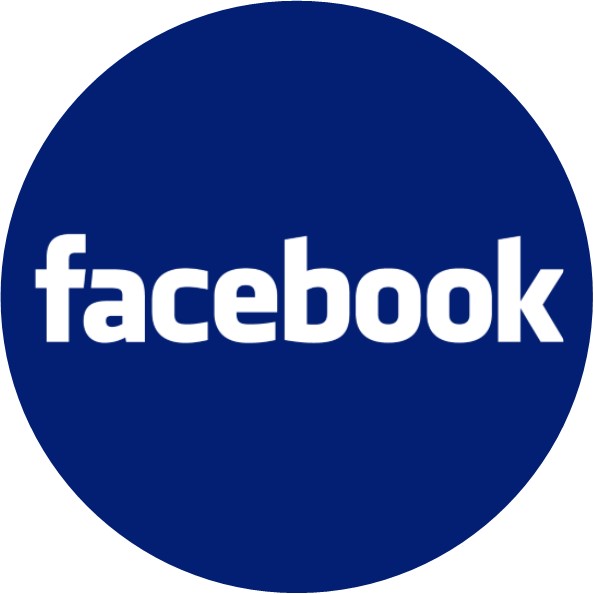 Click HERE to Like Us on Facebook
Sours: https://www.thepolishpotteryshoppe.com/blogs/the-polish-pottery-shoppe-blog/your-guide-to-boleslawiec-pottery-factories-in-pol/
Pottery factory poland
About Our Factories
Zaklady Ceramiczne is one of the largest manufacturers of hand-crafted and hand-decorated tableware pottery, using a time-honored stamping technique. Products are renowned for their beautiful hand-finish, original style and high practicality. Their unique design, drawing from a several-hundred-year tradition of Polish, Czech and German pottery making, is a distinct stylistic canon, known in German as Bunzlauer Geschirr.
The company's history of manufacturing pottery dates back to the 14th century when a layer of ceramic clay was uncovered in the vicinity of Bolesławiec. Potters and ceramicists were able to transform their discovery into elegant, applied works of art. The products manufactured by masters in Bolesławiec grew in popularity and, by the 19th century, there were 15 large pottery manufacturers supplying products all across Europe.
Zaklady's "stamping" technique for decorating pottery was highly recognized — patterns in the form of twigs, flowers, birds and other graphic elements were applied to vessels manually with specially prepared stamps. The resulting hand-decorated line of table and kitchenware offers a unique alternative to mass produced products.
A vast majority of tableware is hand-cast in gypsum molds, while the garden and utility stoneware is formed on potter's wheels. They have been able to create a wide range of products in each product group, capable of satisfying varied tastes of their customers. Unmatched by automated production processes, Zaklady's pattern line is constantly enriched with new, handsome forms.
Supporting the Arts
An active patron of the arts, Zaklady actively assists "Ceramic-and-Sculptural Outdoor Events", an international artistic arrangement boasting a 40-year tradition — the oldest among its kind in Poland.
Zakłady Ceramiczne strives for manufacturing top quality stoneware products marrying functionally sound forms with original design. In keeping with the company's vision and strategy, quality control is consistently implemented through the management systems, with the involvement from every employees. As a result of this rigorous process, older Bolesławiec ceramics patterns have endured in many households — an integral part of the Silesian culture, the dishes have a great sentimental value to Poles and Germans equally.
Though steeped in tradition, contemporary Bolesławiec ceramics have been creatively refined by designers and adjusted to the requirements of modern cuisine, taking into account vessels typical of the different regions of Europe.
---
CERAMIKA
The rise of ceramic craft in Bolesławiec dates back to medieval times. In the 18th century, ceramics made in this area started to flourish with the introduction of a new decorating method featuring a brown glaze and white patterns. This transformation increased the demand for Bolesławiec ceramics making them a highly desired commodity throughout Europe, including among royal courts.
In the second half of the 19th century, faience gained popularity in the European market. Incorporating new materials, potters started using colorful, stamped ornaments against a white background to make their products more varied and attractive.
By the end of 19th century, a ceramic school was founded in Bolesławiec. Today, artists and designers come from The Academy of Fine Arts in Wrocław , continually giving a new face to Bolesławiec ceramics.
From this rebirth of traditional pottery,"Artistic Ceramics" or "Ceramika" was born in 1950. Ceramika set out to produce sophisticated, world-recognized patterns that combine time-honored, traditional forms with the advances of modern applied art. Today, the co-op produces 600 forms and 2,500 ornamental patterns — a strong indicator for the company's potential.
Decorating the Pottery
Pottery is manually decorated with the traditional stamp method (tiny patterns are manually painted with special sponge made stamps and paint brushes) with the use of eco-friendly glazes and environment friendly paints (which do not contain cadmium or lead). Motifs range from circles, dots, scales or "peacock's eye" to irregular patterns in countless varieties.
Today's dominant colors are mostly cobalt blue, brown, green, and yellow dyes which are the most resistant to high fire temperature. A diverse assortment of forms makes pottery fit perfectly into various interiors.
The artistic value of the pottery is matched by the superior quality which has brought Ceramika many prestigious awards, medals and recognitions at national and international levels. Accolades include: "Teraz Polska" Warsaw 1993, Gold Star, Madrid 1996, Excellent Polish Exporter, Warsaw 1999, "The most exquisite wedding table" Ambiente fair 1999 Frank¬furt am Main, Eurolider 1999, Warsaw 2000, Ultimate Quality, New York 2000.
Ceramika exports 90% of its products to 25 countries worldwide, nearly 50% of which hits the American market. Successful exhibitions and fairs in Paris, Berlin, Amsterdam, Copenhagen, Frankfurt am Main, New York, Tokyo and the ongoing development of advertising and promotion activities (including cooperation with Robert Redford's SUNDANCE catalog) account for the co-op's progress. Coupled with competence in fulfilling any order with a guarantee of quality and outstanding artistic value, Ceramika remains at the forefront of the Polish Pottery industry.
---
VENA
In 2003, Ewa Walczak's turned her passion and love for regional products into a business in her hometown of Boleslawiec, Poland. From this inspired venture Ceramika Artystyczna Vena, a family company, was born.
In the years to follow, the company located to the historical Brzeg-Legnica Duchy ruled by the Piast dynasty. Stretching from Boleslawiec, through Legnica, Wroclaw, to Brzeg, the area boasted a strong support of making traditional ceramic products, whose beginnings dated back to the 15th century.
Making the Pottery
All pieces are formed and decorated manually using a stamp method as well as brush painting. After the pottery is formed and dried it undergoes preliminary firing at 850°C. The resulting biscuit products are painted with ceramic paint and then glazed and fired at 1250°C. Decorations incorporate an underglaze method, preventing designs from rubbing-off and protecting them from damage.
The high firing temperature not only gives products their beautiful, shiny glaze but makes them durable as well. The products can be used for oven baking and they are dishwasher and microwave safe. They also tolerate low temperatures very well, which makes them suitable for storing food in refrigerators and freezers.
Since the company was established, it has balanced a rich tradition of pottery-making while introducing contemporary styles. New motifs, created by the owner herself, have won recognition among both Polish and foreign customers and the regional handicraft nature of Vena's products has been confirmed by certificates from the Warsaw National Artistic and Ethnographic Commission.
Vena's celebrates creating quality, functional products of high artistic value. All patterns and decorations are created with attention to the traditional character of Boleslawiec ceramic products and the careful introduction of new styles and colors. The result is a collection that boasts a wide selection of original and unique decorations.
---
WR Unikat
WR CERAMIKA S.C. J.K. Rutyna is a workshop with over 35 years of experience in the ceramic industry (since 1978). Today the company specializes in production of tableware, tea and coffee sets, vases, mugs and other types of ceramic pottery.
Their products are hand painted in unique flowery patterns. Thanks to high durability of our product they can be used in microwave, oven, dishwasher, and freezer.
At present almost all of their production is exported to the USA, Germany, England and Italy. Keeping in mind that the quality of the factories products is a key factor in their company's reputation, they continually strive to improve the quality of products at each stage of the production cycle.
---
Manufaktura
For over 20 years, the "Manufaktura" Sp. J. Smoleński & Zwierz Stone Pottery Factory in Bolesławiec has promoted Bolesławiec pottery round the world. Manual manufacturing based on a traditional technology on the one hand and openness to new decorative elements and co-operation with artists on the other hand make "Manufaktura"a trend-setter viewed as one of the most important producers of Bolesławiec pottery.
The pottery - created by hand - fully matches environmentally friendly trends. They do not use any chemicals in the manufacturing process; also the paints used for ornamentation are not harmful to the environment. Certificates approving the use of this pottery in contact with food are available. In addition, the pottery is also suitable for use in the oven, microwave, and dishwasher.
Sours: https://www.bluerosepottery.com/mm5/
Polish Pottery Factories - Boleslawiec Poland
.
You will also be interested:
.
369
370
371
372
373