If you were to take a poll among racers at the track regarding their least favorite task when working on their car, wiring would probably be right at the top of the leaderboard. If you have to add or change wiring on a late model performance car for upgrades such as nitrous oxide, you could have a headache on your hands. Nitrous Outlet has stepped up to simplify wiring your modern muscle car for nitrous with its Pro Wiring Harness, and they make controlling that power very manageable with its ProMax nitrous controller. When used together, your nitrous system becomes as simple to install as it does to use.
Our Project Red Dragon Trans Am has been equipped with a Nitrous Outlet plate kit for several years. This wet nitrous system has pushed the car into the 10-second range with just a camshaft swap and supporting modifications. The wiring for the nitrous system is still original dating back to when it was installed and was in need of an update. With the power we plan to make, it was also time for a more modern progressive nitrous controller. The ProMax was a great choice since it's designed to work within the Nitrous Outlet ecosystem, including the Pro Wiring Harness.
The current nitrous wiring on the Red Dragon works without any issues at all, however, it's a bit "busy" and could use a tidying up.
Wiring Done Right: The Pro Wiring Harness
Wiring a car for nitrous oxide can be a tedious and intimidating task, and if you don't get it right, it can cause some major headaches and electrical gremlins that will manifest themselves at the most inopportune times. The basis of the Pro Wiring Harness comes from years of experience that Nitrous Outlet and its staff have accumulated. They have seen the issues wiring a nitrous system can cause anyone, so the best solution in their eyes was a professional-level harness pre-made for any application.
According to Jonathan McDonald from Nitrous Outlet, the wiring is often overlooked until the last minute, and that leads to a range of issues.
"Proper wire type, gauge, termination, and connector usage are paramount to the function of your nitrous system. We've seen residential home wire, wire nuts, 22-gauge speaker wire to power the solenoids, wrong or no relays – the list goes on. However, the most common issue we face is improper or insufficient grounding in the wiring system."
The first thing you notice about the Pro Wiring Harness is how high-quality it feels.
The Pro Wiring Harness came to be as a way to provide nitrous users a means to cut down on the time it takes to wire a car correctly. For race teams or shops who install nitrous systems, the Pro Wiring Harness allows them to put only one tech on the job to install nearly any nitrous system with its straightforward design. And for the DIY'er, it eliminates a tedious, daunting, and problematic part of the install.
The Pro Wiring Harness has a lot of provisions built into it that allows it to be used with all the major nitrous system components you would need.
Creating a wiring harness isn't rocket science in how it goes together, however, there is a high level of thought that goes into the design. Nitrous Outlet could have gone a one-size-fits-all route, however, the team decided to take the time to ensure each of its Pro Wiring Harnesses would live up to the name with a professional fit. By going the extra mile, Nitrous Outlet has cut down on fitment issues and that eliminates the headaches that those who install nitrous kits encounter.
"We start the harness development process by bringing a car into our research and development shop. After looking at the layout of everything, we map the routing and component placement, take all the needed measurements, and create a harness layout board. During this process, we also create full-color diagrams that are shipped with each harness. We then make the first harness and disassemble the car for installation. Part of the process is the documentation of the whole disassembly and installation. We create a detailed picture instruction manual that goes with each harness for the application it was designed for," McDonald explains.
Included with the kit is a nice instruction manual that is fully illustrated along with the additional connector ends you'll need.
Putting so much time into designing a premium wiring harness would be a waste without using quality components right? Nitrous Outlet uses premium insulated and stranded copper automotive wire as the base material for the Pro Wiring Harness. The wire is the proper gauge for the circuit amp load that it is being used for each portion of the harness. To make sure the harness has the best connection quality, weather resistance, and amperage capacity, Nitrous Outlet uses Deutsch DT connectors in the Pro Wiring Harness.
"With some applications, we use Delphi Mil-Spec connectors at the firewall pass-through. For abrasion resistance and looks, we utilize expandable mesh sleeving, too," McDonald adds. "All power and ground connections for the harness are routed back to the battery, requiring one battery positive and one battery negative connection. We utilize premium high-amp automotive relays in our relay block for proper power control, and each circuit is properly fused in a single fuse block. Terminations for the switch panel are made so that you can run any of our available vehicle-specific switch panels.
The connectors that Nitrous Outlet uses gives the harness an OEM feel.
Nitrous Outlet has two different versions of the Pro Wiring Harness: one can be used with its WinMax Window Switch, and the other with the ProMax Progressive Controller. The harness allows for the WinMax and ProMax to be mounted in the glovebox or the console of the vehicle.
A nitrous system can have a lot of accessories in use depending on the complexity of the system; Nitrous Outlet took all of that into consideration when designing the Pro Wiring Harness.
"The Pro Wiring Harness has a lot of provisions built into it that allow it to be used with all the major nitrous system components you would need. We included the ability to run two stages of nitrous with the harness, a connection for a switch panel, a purge system, dedicated fuel system, a bottle opener, a bottle heater, various sensors, and other items," McDonald explains.
Every wire is labeled on the Pro Wiring Harness so there's no guessing as to what each wire is intended for.
Nitrous Outlet wanted to ensure the Pro Wiring Harness was a comprehensive solution for wiring a variety of nitrous systems.
"The Pro Harness is as close to plug-and-play as you can get. However, some connectors cannot be assembled until after installation of the harness has been completed. We send the required connectors and terminals to do so and outline the connector assembly in our instructions. We also send all the needed mating connectors for the controller, solenoids, and other parts," McDonald says.
Controlling The Power: The ProMax Nitrous Controller
The introduction of nitrous oxide into your engine creates a violent chain of events within the combustion chamber that leads to the potential for significant upticks in horsepower. That power moves through the driveline to the rear tires, so it can be hard to manage if it comes in all at once. The job of a nitrous controller like the ProMax is to allow for the nitrous to be progressively added so the power can be used optimally via power management.
What a progressive nitrous controller is not is a device that limits horsepower; rather, it acts as a traction control device in a sense. The power of the nitrous is brought in on a linear curve to make sure a vehicle's suspension can absorb and use the power, rather than spin the tires.
The ProMax Nitrous Controller comes ready to wire from Nitrous Outlet.
The ProMax, like most nitrous controllers, works off of a ramp concept in how the nitrous is ramped in. According to McDonald, you want to be very diligent with how you use the ProMax and the nitrous ramp.
"You want to keep your progressive ramp as short as possible to prevent unneeded solenoid wear and to prevent nitrous to fuel ratio issues. If you think about it, if the nitrous is at 900 psi and fuel at 45 psi, how much more nitrous is being injected with every pulse?"

The ProMax is almost as simple as a modern smartphone to use. Conceptually, Nitrous Outlet wanted to create a comprehensive controller that was both user-friendly and would keep your engine safe. The ProMax can be programmed via a laptop and only needs a tach and TPS signal for basic functions, but it has the ability to do much more. It comes in several different kit configurations based on your needs, so you can add on to the system as your nitrous setup grows in complexity.

"The ProMax is available as the box only, the box and touchscreen, or the box, touchscreen, and sensors in a complete package. We also have a suction cup mount available for the optional touchscreen. The touchscreen for the ProMax allows you to switch on the fly between five progressive ramps that you can have set from radial prep to a dirt road and everything between. It also displays system status, allows all setup to be done in-car without a laptop, and can display five different input values such as TPS percentage or RPM, which you can select," McDonald says.
What makes the ProMax a great fit for the Red Dragon and virtually any other nitrous-fed vehicle is the wide range of options it has.
The ProMax has the capability to control two independent stages of nitrous without AFR (air/fuel ratio) control, or a single stage with AFR control. Inside the unit there are two 70-amp drivers that eliminate the need for external relays, which cuts down on the amount of wiring needed. The unit also has outputs for timing retard and can trigger other devices like a Lingenfelter LNC or an MSD Grid. There's also a built-in transbrake interrupt that removes the need for another relay in your wiring.
We opted for the kit that includes the touchscreen so we can make changes in the lanes to the tune-up and monitor the nitrous system in real-time.
As stated earlier, the ProMax can run with just a 12-volt power supply, ground, TPS, and tach input, but you can add many other inputs to give you more control while adding safety to your nitrous system. McDonald explains a few of the other inputs that you can use with the ProMax.
"There are inputs available for two nitrous pressure sensors, one fuel pressure sensor, and two widebands, such as an Innovate or AEM, MAP, and VSS. The addition of these inputs allows you to activate optional operational 'windows' for safety in how the system will function. The system will work from low pressure all thw way up to around 100 psi. This opens up more options for setting up your progressive ramp. The types of ramps you can set up include time, RPM, TPS, MAP, and vehicle speed based."
Tuning an engine to make big power with nitrous has become much simpler over the years with the knowledge racers have gained and the technology that's become available. Having a tune-up that's both fast and safe for your engine has been simplified, and the ProMax helps with the safety side of things. Using the AFR control option opens up a much larger window for users to prevent catastrophic engine failure when the nitrous is flowing.
The suction cup mount holds the display firmly in place. The included cable gives you plenty of freedom as to where you can mount the display.
"The AFR control is simply a method of control that will actually pulse the solenoids to maintain a target AFR that you set. If it starts drifting lean, it will pulse the nitrous solenoid to bring the mixture back into range. If bottle pressure drops and you start drifting rich, it will pulse the fuel solenoid to bring the mixture back into range. If things get too far off with your AFR the controller will stop spraying to save the engine. This is a great insurance policy to help keep your engine safe," McDonald explains.
The optional touchscreen for the ProMax allows you to change on the fly between five progressive ramps that you can have set from radial prep to a dirt road and everything between.
One of the nice features of the Pro Wiring Harness and the ProMax is the amount of documentation you recieve. If you're doing an installation on a vehicle that has never been wired for nitrous before, the instructions tha Nitrous Outlet provides are top-notch. The Pro Wiring Harness installation instructions have photos for each step that illustrate and explain exactly what you need to do. They also include comprehensive instructions on how to assemble the Deutsch connectors that are included to finish the harness.
For the ProMax, you receive detailed wiring diagrams that show exactly how to hook up the unit for both single and dual stages of nitrous. The diagrams are marked what color wires go to things like your various sensors, transbrake, and nitrous system accessories. There's also a handy chart in the directions that has all of the wire colors, their gauges, and what they are used for.
Since the Red Dragon already has wiring in it for the current nitrous system and controller, the installation will be a bit more complex. The plan is to install the Pro Wiring Harness and the ProMax when we install the Nitrous Outlet standalone fuel system in the future. This way we are only doing one big surgery on the car and everything will be installed one time, where it's needed.
Cleaning up the wiring for the Red Dragon with the Pro Wiring Harness will help the engine bay look more presentable and make troubleshooting much easier. Likewise, the addition of the ProMax Nitrous Controller is going to make tuning the nitrous system in different conditions a snap while providing a plethora of additional functions.
The next step for Project Red Dragon will be a full standalone fuel system from Nitrous Outlet to compliment the nitrous system, followed by on-track track testing. Stay tuned to see what elapsed time and speed improvements all of these upgrades will net when we turn up the wick in the coming months!
Sours: https://www.dragzine.com/tech-stories/nitrous-outlets-pro-wiring-harness-and-promax-nitrous-controller/
Leash Dual Stage Nitrous Progressive Controller – DSNP
The Leash Dual Stage Progressive Nitrous Controller is well known as one of the best low cost controllers available. It can be used as a dual stage nitrous controller independently activating for example two Foggers, or a Fogger and a Plate system. Or, you can use the dual stage feature for a dual ramp single stage controller for independent Nitrous and Fuel ramps.
Extremely easy to program does not require a laptop – you can change your ramp in the lanes if you wish! It's also easy to wire and setup.
Black Color Shown in Product Photo.
Large, easy to read in day and night LCD screen.
Very small and lightweight.
Billet Aluminium housing.
80MZ microprocessor for extremely accurate calculations.
High electrical noise immunity.
High current drivers to drive any solenoids.
Separate timer with 12 volt output used for triggering auxiliary relays.
Separate output wire for activating a timing retard.
Nitrous percentages programmable from 0-100%.
1-3 programmable ramps can be used sequentially.
Programmable solenoid hertz.
SKU: N/ACategories: Electrical, NitrousTag: Leash Electronics
Sours: https://vincentperformance.com/shop/leash-dual-stage-controller/
What do you use for nitrous timing on a LS1?
03-27-2010, 07:40 AM#1
What do you use for nitrous timing on a LS1?
Hi, I have a 2001 SS convertible. The car has been tuned with the HP Tuners software. I am adding a Zex direct port nitrous system, and I want something that will automatically retard the timing 5-6 degrees when the nitrous is armed.

The MSD 6010 controller was recommended but it says it's for LS1's with carburetors.

http://www.summitracing.com/search/?...d%206010&dds=1

I have also been told this one from Accel is good.

http://www.summitracing.com/parts/ACC-74186/

What is everyone else using to adjust their tune on the bottle?
---
03-28-2010, 01:38 PM#2

12 SECOND CLUB

---
The lingenfelter unit is supposed to be real easy to install and has worked very well for a lot of people . A little pricey though .Im sure one of our great sponsors could get you one .
http://www.lingenfelter.com/mm5/merc...egory_Code=P16
---
03-31-2010, 12:53 PM#3

Senior Member

---
If you talk to Frost he has something for pulling timing only when the nitrous is armed. I have that, though not installed yet. Im gonna send my computer back to him again to have him tuned for it. Basically you get the best tuning if your N/A and timing pulled when nitrous is armed.
---
04-06-2010, 01:12 PM#4

Car Nut

---
Check out "timing tuner" allows you adjust the timing. http://www.thunderracing.com/catalog...d=221&pcid=203
---
04-06-2010, 06:30 PM#5

Member

---
I use HP Tuner on my Vette!

Fastest A4 Coupe Bolt On's
11.55 @ 118.12 mph

99 Vette Mag Red * 99 Vette Nassau Blue
93 Vette 40th formerly owned by Billy Ray Cyrus 10K miles 4 sale
99 Trans Am WS6 6 speed * 01 CTS Caddy
00 Custom Chopper 113ci

---
04-09-2010, 02:07 AM#6

Sold: LS1 '85 El Camino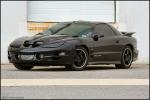 ---
Yeah, that's what I have...haven't street tested it yet though.
---
04-10-2010, 07:47 AM#7

Member

---
I use that timing tuner on my formi and love it. You can program the amount of retard that activates only when nitrous is in use. It also has a tunable delay function that helps you dial in your launch at the track so you don't blow the tires off and has programable window sw. The dely function knocked over a 10th just off my 60ft alone with consistant launches.
---
04-15-2010, 11:06 AM#8

Car Nut

---
I just purchased HP Tuners so I'll be able to have different tunes with in a fingers reach. I'll be running mostly NA and then maybe a Nitrous tune at the track.
---
Sours: https://www.ls1.com/forums/
How to use Nitrous without BLOWING up your engine Innovate PSN-1 PSN1 3893 - Real Street Performance
Lingenfelter NCC-002 Nitrous Control Center
Product Details
---
There are few Nitrous Controllers on the market that can come close to the feature set offered by the Lingenfelter Performance Engineering NCC-002 Nitrous Control Center. The NCC-002 is capable of controlling up to four stages of nitrous if the fuel supply is controlled by the ECM or other method, with many different available triggering and disabling input options available for each. The NCC-002 controller interface is designed for ease of use and access at the track as all of the settings and options available in the NCC-002 software program are also available on the controller itself. The NCC-002 controller also features enough internal memory to save three user-defined nitrous programs for quick access in the case that track conditions change and a different setup is desired.
While the NCC-002 Nitrous Control Center can be installed into virtually any vehicle, it was especially designed for late model EFI vehicles. Special attention was paid to integrating the NCC-002 into GM LS powered vehicles including:
1998-2002 Camaro
1997-2013 Corvette
2010-2013 Camaro SS
2004-2006 Pontiac GTO
The NCC-002 NOS Controller does not include the harness or sensors which can be purchased separately if you want them. Scroll down to the bottom of this page for related items. The harness is color coded and each wire is clearly marked for each device.
The features alluded to already, as well as the numerous other features listed in the following section, make the NCC-002 Nitrous Control Center from Lingenfelter Performance Engineering one of the most advanced Nitrous Controllers available while still offering the ease of use that renders it practical for seasoned race veterans and weekend racers alike.
Two independent progressive stages of nitrous and fuel
Independent control of both nitrous and fuel duty cycle for each stage
Timer/RPM based output (+12V)
Relay output (+12V) - programmable based on any combination of: Arming input, clutch input, shift input, TPS%, AFR, Nitrous1 %, Fuel1 %, Nitrous2 %, Fuel2 %, RPM, MPH, Fuel PSI, Nitrous PSI
Relay output (Ground) - programmable based on any combination of: Arming input, clutch input, shift input, TPS%, AFR, Nitrous1 %, Fuel1 %, Nitrous2 %, Fuel2 %, RPM, MPH, Fuel PSI, Nitrous PSI
Shift light output, +12 volt
Analog voltage output, programmable - for sending to a data acquisition system or to an ECM for external fuel or spark control. Also can link to the LNC-2000 for progressive timing retard on GM LSx V8 engine vehicles
PWM output for future features - not currently enabled in the software
5 volt and ground output for Fuel Pressure and Nitrous Pressure sensors for improved signal accuracy
Arming input Ground or +12 volt selectable
Clutch input - for clutch switch or WOT switch enable input Ground or +12 volt selectable
Shift input - for gear position Ground or +12 volt selectable
Nitrous bottle pressure input, 0-5 volt
Fuel pressure input, 0-5 volt
AFR input, 0-5 volt
TPS input - accepts rising and falling voltage signal sensors, 0-5 volt
Two analog inputs - accepts rising and falling voltage clutch position sensors, 0-5 volt
Frequency input vehicle speed, possible other inputs later
Software enable/disable pull-up resistor on frequency input
Engine speed tach input
Software enable/disable pull-up resistor on tachometer input
Time based safety over-ride
Fuel pressure safety over-ride
Air fuel ratio safety over-ride
Closed loop bottle heater control using relay output and nitrous pressure input
Time based nitrous control
RPM based nitrous enable
MPH based nitrous enable
Gear position based nitrous enable
Independent Stage 1 and Stage 2 delay adjustments
User configurable between Hold & Wait or full reset when activation is removed and re-enabled. Hold & Wait resumes the progressive system at the point where the system was disabled for example, where the throttle was released
Independent Stage 1 and Stage 2 nitrous and fuel resume ramp rates
Independent Stage 1 and Stage 2 fuel advance settings that allow you to fine tune the system so that the low pressure fuel is delivered to the engine at the same time or before the high pressure nitrous, helping reduce the chances of initial lean spikes when each stage of nitrous is activated
Multiple solenoid frequency settings independent for Stage 1 & 2
PC programmable via USB interface and Windows XP, Vista or 7
No PC required - can be programmed at the unit
Saves three (3) different programs user settings on the unit
Built in display to view inputs, outputs and settings
Data logging built in PC required to read and view data. All channels logged at 100 samples second. 25 second logging time
Nitrous user settings stored in each data log for ease of recalling past nitrous settings
Free software updates PC & Internet access required
Improvements from discontinued NCC-001 Nitrous Controller
Increased maximum from 20 amps per nitrous & fuel solenoid output to 30 amps on the NCC-002 PN L460240000
The NCC-002 is rated at a total combined maximum solenoid current draw for all four outputs 2x nitrous, 2x fuel is 60 amps
For applications that need more than 30 amps per channel or 60 amps total, external relays should be used
Suggested relays are the Hella solid-state relays PN HELLAH41773001
Solid state relay offer much faster switching than a mechanical relay
This relay is rated at 20 amps continuous duty but can handle much higher current loads for short periods of time like 10-20 seconds as seen in drag racing or standing mile use.
Click here for software downloads
View Instructions
Sours: https://www.lingenfelter.com/mm5/
Controller ls nitrous
NOS Mini 2-Stage Progressive Nitrous Controller
Getting the most out of your nitrous system and putting more power to the ground when traction is at its best is the goal with anyone using nitrous as a Power Adder. The new, updated Mini 2-stage progressive nitrous controller from NOS is packed with features that makes that challenge much easier. Two completely independent stages of nitrous/fuel control, each with independent throttle position activation switch and progressive ramps. RPM on/off control eliminates the need for a window switch and allows you to turn the nitrous on and off at set points & conditions. Two programmable outputs, allowing control of timing retard or other devices. The hand held 2.4" LCD touch screen display (w/ included stylus), makes programming quick and simple and allows you to mount the main controller housing out of sight. The LCD also displays RPM, bottle pressure (optional), and stage activation providing robust monitoring of your Nitrous system.
Features:
New Mini 2-Stage Progressive Nitrous Controller
New Hand Held Color LCD 2.4" Touch Screen Display w/ Micro SD Memory Card to Store Tunes and Software Updates
Touch screen Stylus included
2 Fully Independent Stage Outputs – Allows Programming in Any Curve Shape or With Built-in Ramp Builder Application
Progressive Solenoid Operation Based on Time, RPM, and/or TPS (Throttle Position Sensor) Input and Can Shut Nitrous Off at a Programmed RPM Ceiling
Controller Housing Designed and Constructed to Handle Harsh Conditions in a Racing Environment
Allows the User to Drive the Solenoids at Different Duty Cycles to Tailor Power Delivery to the Engine as Needed
Optional Bottle Pressure Transducer Input Allows Precise Bottle Pressure Monitoring Without Leaving the Driver's Seat
About NOS
Nitrous Oxide Systems has powered more racers than any other brand of nitrous. When you're looking to go fast, rely on NOS to deliver the most power per dollar available in the industry. From stock engines to race vehicles, jet skis to trucks, NOS has a kit for you.
Sours: https://www.holley.com/products/nitrous/controllers_and_accessories/controllers/parts/25974NOS
25974NOS Nos Mini Controller Setup
.
Similar news:
.
248
249
250
251
252